Entertainment
Danny Pudi's Successful Married Life With His Wife Of 17 Years
Danny Pudi enjoys the fruit of two-decades-long marriage with his wife alongside a happy family and staggering net worth.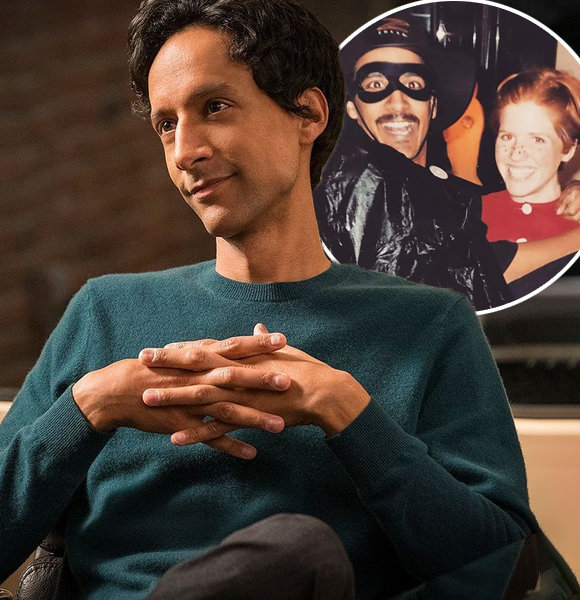 Community fame Danny Pudi cherishes the fruit of a happy married life alongside his wife of 17 years. 
His recent post with his wife on his Instagram includes him wishing his wife on the occasion of Mother's day. 
Posting a goofy picture, he wrote, 
"Happy Mother's Day to my number 1, my best friend B."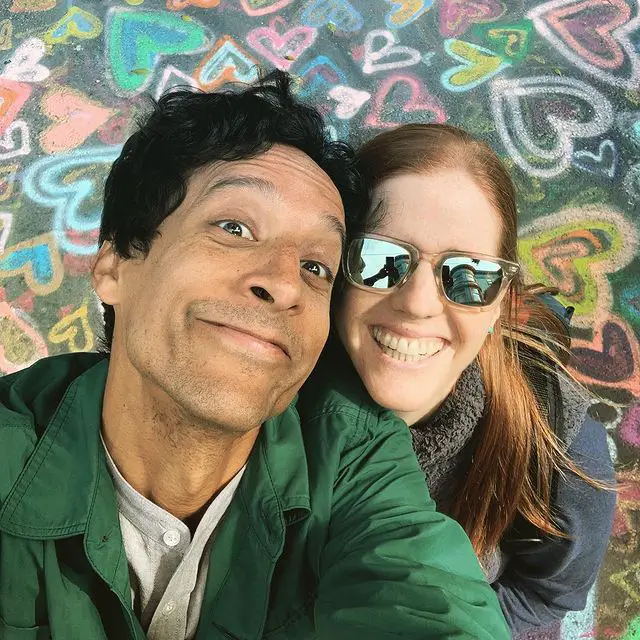 Danny Pudi And His Wife (Source Instagram)
A best friend indeed! The two are going strong on the road to complete their two decades together. 
The cute couple has an added family of two with whom they share beautiful memories together. 
Danny Pudi's Family
The pair are parents of twin children. They have a son named James Timothy Pudi and a daughter named Fiona Leigh Pudi. 
Married in 2004, the pair met at Marquette University, where Pudi studied and worked as a tour guide.
Who knew that the future planned a lifetime of togetherness for the two. 
While studying communications at Marquette University, they both fell in love and decided to get married. 
On June 6, 2018, Pudi shared a picture from the first day he met his wife, Bridget Showalter Pudi.
The picture features the two laughing giddily while Bridget holds her future husband in her arms and picks him up. 
Picking him up since day 1 indeed.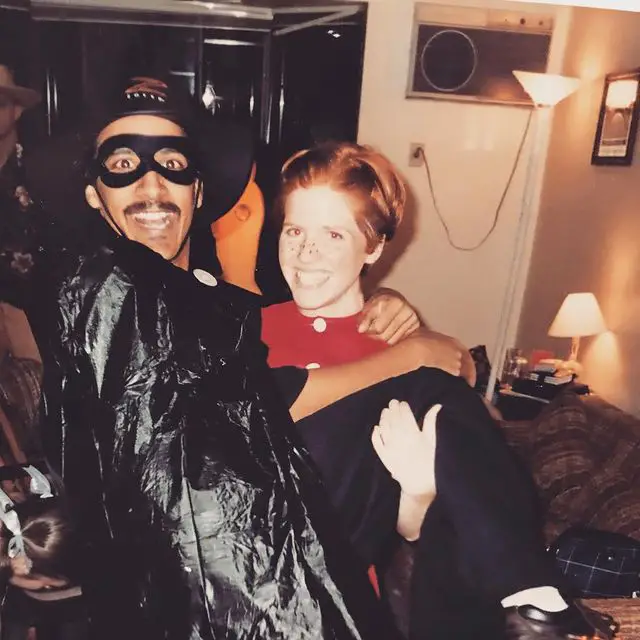 Danny Pudi And His Wife's First Meet (Source Instagram)
 His wife still picks up his laziness and motivates him to be healthy. During an interview, Pudi revealed that his wife, also a vegetarian, motivates him to stay fit and healthy. 
The American actor/comedian undoubtedly has one of a kind married life that he has managed to keep up well throughout the years alongside his never-ending successful career. 
Danny Pudi's Net Worth 
Many know Pudi from his role as Brad Bakshi in the series Mythic Quest that airs on Apple Tv+. However, Pudi was not handed the success that he has now. 
Before working in the mainstream media, he used to work a home-based job which also served as an advantage as he could attend auditions for roles as his job timing was not an issue. 
Eventually, he joined the cast of Community, a series that gave him worldwide recognition, 
He was associated with the series from 2009 to 2015. He then landed gigs to multiple big brand advertisements such as Snickers, McDonald's, T-Mobile, etc. 
He went on to land roles in big franchises, for example, Captain America: The Winter Soldier and Star Trek Beyond. 
Another Star Trek Star: How Much Is John Cho's Net Worth? The Grudge's Cast Member Complete Bio
Pudi, age 42, has credits on over 30 television series and over two dozen movies. 
He also purchased a house back in 2014 from Olympic gold medalist Betsy Mitchell for a whopping 1.32 million. 
From his long-standing and successful media career, Celebrity Net Worth ranks Pudi's net worth to be $3 million. 
More On Danny Pudi
Daniel Mark Pudi was born on March 10, 1979, making him 42 years of age as of 2021. 
He is the son of two immigrant parents; an Indian father and a Polish mother. He belongs to a Telugu Christian family. 
Another Actor Of Indian Origin: Is Suraj Sharma Dating? Girlfriend Details, Gay, Family
Growing up in the South Side of Chicago, he shared his childhood with his brother, Adam, and sister Katherine, all of whom studied at Notre Dame College. 
Daniel also has a passion for dancing and is also a professional dancer. 
As of 2021, he was recently seen in Flora & Ulysses playing the role of Miller.