Sports
Eli Apple's Supportive Mother & More On His Career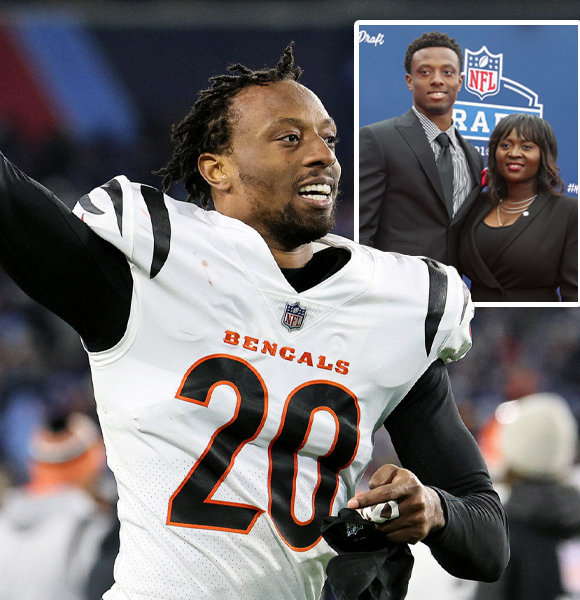 The SuperBowl 2022 results are in, and the Rams bagged the win in the battle between Cincinnati Bengals and Los Angeles Rams.
While Cooper Kupp emerged as the MVP, Eli Apple from the Bengals has been quite echoing on Twitter as he gave up the game-winning touchdown. 
Eli Apple is quite a famous and known name in sports; more prominently, his love for his doting mother is one amazing aspect of his life. 
The loss was hard for him and his fans, but as they say, not all is lost. Apple still has a supportive family and a loving mom who has his back no matter what. 
Here is a rundown on his life alongside his mother and his family.
Eli Apple's Love For His Mom
The NFL player was born to his mother, Annie Apple, while his father's name is under wraps. However, he often shares memorable moments with his mom through social media. 
His mother has always been his greatest supporter since day one. Such as being upfront about dealing with people who spread lies about her son. 
Besides Eli, his mom is also a renowned personality as she also worked in ESPN during 2016, which was when Eli was drafted. 
Although his mother tied her knot for the second time, Eli shares a special bond with his step-father, Tim Apple.
But unfortunately, his mom and step-father split in 2017 after nearly 16 years of marriage.
Eli, originally known as Eli Woodard, had also changed his last name to honor his stepfather.
As per sources, things eventually turned sour in the family when Dane Blackson, Eli's brother, reportedly revealed how his mom was in their home, asking Tim to return a few things that supposedly belonged to Eli.
However, his brother denied returning the things as Eli had "gifted" them to their father. Police accompanied his mom's visit to the home. However, no one was arrested. 
More On Eli: Mike Glennon - Making His Wife Feel Lucky
Apple has always kept many details of his family life private, as not much is known about what happened in their family afterward. 
Likewise, for the curious souls wanting to know about his girlfriend, we are sorry to break it to you; nothing much is known about his girlfriend either.
In fact, it is not even known publicly if he ever had a girlfriend, but we will be sure to update any details we have on his love life as soon as we are sure he has a girlfriend. 
However, one thing that is pretty much out in the open is his love for his mom. At such a young age, he entered the sports as a bright and shining athlete, and now at the age of 26, he has marked significant goals in his career. 
And he never fails to give all the due credit to his mother. On May 9, 2021, he took to his Instagram account to credit his mother for her strength and love. Posting multiple heartwarming pictures alongside her, he wrote, 
Forever grateful to God for putting these strong beautiful Queens in my life your sacrifices will always be appreciated.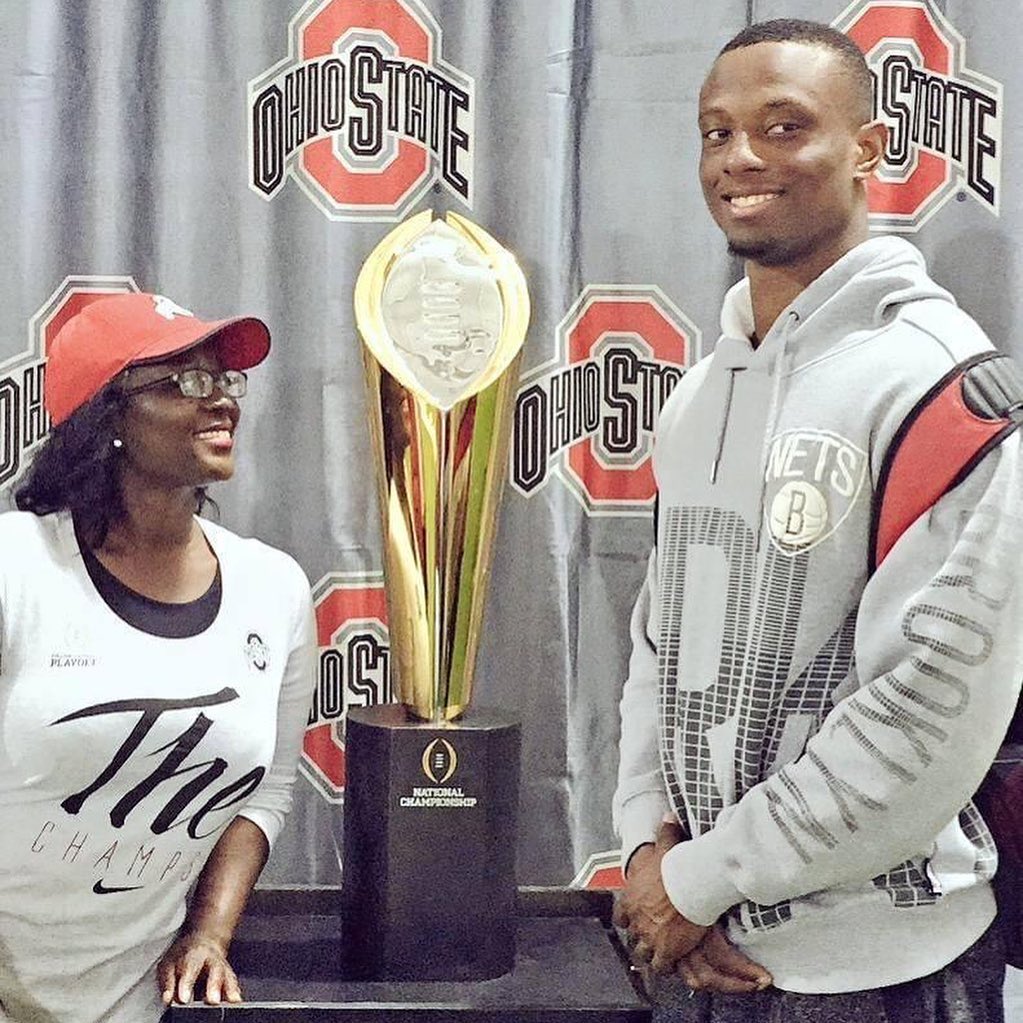 Eli Apple & His Mom Together During (what seems to be) Ohio State Championship (Source Instagram)
His mother, a journalist and the founder of HeahHer Network is surely lucky to have a son as loving as Eli, and her pride goes ten folds higher looking into how much her young lad has achieved at such a young age. 
More of Los Angeles Rams: Aaron Donald's Sweet Relation with Brother, Sister & Parents
Eli Apple's Net Worth
Of course, Eli Apple's career has brought in a lot of fortune for the young athlete. We have always seen NFL players with millions of net worth but achieving so much at such a young age, couldn't get any more impressive.
The New York Giants drafted Eli Apple in 2016, and he stayed with the team until 2018. New Orleans Saints then picked him, and after a year, he got in with Carolina Panthers, and he has been with Cincinnati Bengals since 2021.
He signed a contract of $1.2 million with the Bengals in 2021, receiving a base salary of $1 million. So it is no wonder that over five years in his career, he has made a significant amount of money that ranks his net worth to millions. 
It is now yet to see where his career takes him as Apple still has much time to grow and evolve in his professional front. But the most interesting thing would be to see how this SuperBowl performance will contribute to his career in the coming days.