Entertainment
Daryl Hannah Denies Plastic Surgery Rumors, but What's the Truth?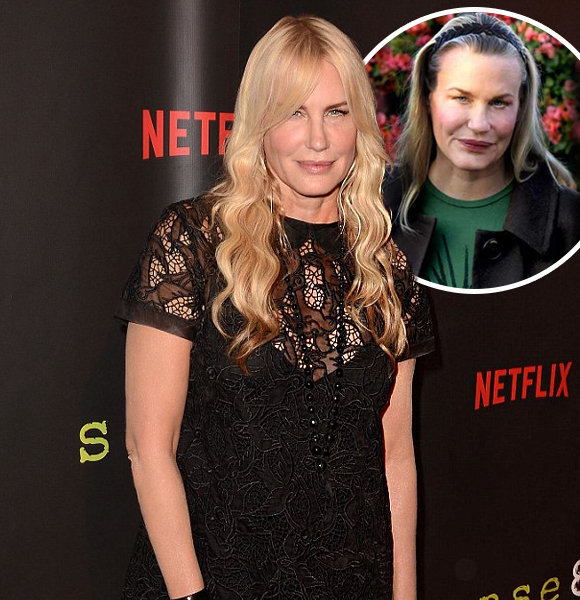 Plastic surgery and trips to the cosmetologist are pretty common in Hollywood. But only a few are brave enough to admit it.
As people are always on the lookout to spot a new plastic surgery gone wrong incident, actress and environmental activist Daryl Hannah has been on the radar of speculation.
Although she has denied getting any work done, her recent pictures tell a different story.
So what's the truth? Keep reading to find out all the tea.
Did Daryl Hannah Get Plastic Surgery?
Rumor is in town that Daryl got some pretty heavy work done on her face, which has caused her face to change from her younger days completely.
While aging is a natural process and the changes that come along with it are totally fine, the difference in Hannah's appearance denoted that there was something more to it than just aging.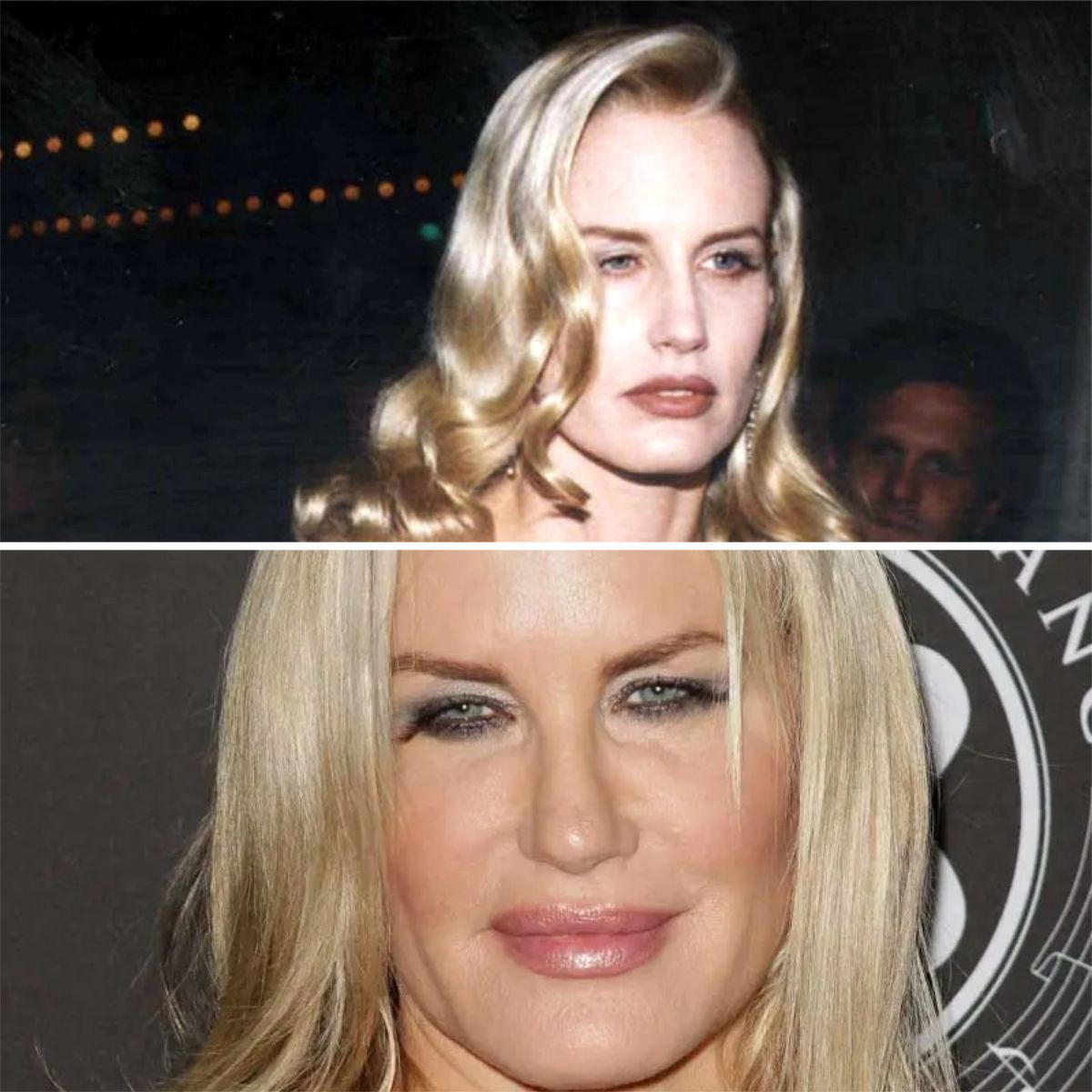 Daryl Hannah Plastic Surgery Then and Now (Source: The OCR and Hollywood Life)
Hannah shocked people with her sudden change in appearance a few years ago. Her slender and defined face seemed puffed up, and there was a lot more fullness to her cheeks.
Such changes are often a result of cosmetic procedures such as botox, filler, or plastic surgery. However, you can even hear it from the professionals who agree to the same.
Read more on rumors about Daryl Hannah: Daryl Hannah Pregnant at 60?! Fact or Rumor?
Plastic surgeon Dr. Richard Fleming told Hollywood Life, "Her face looks much rounder, everything about her face used to be much thinner, cheeks, jaw line, nasal labal lines, everything was much more pronounced,"
Moreover, he said that the difference in her facial features does not look natural.
"In my opinion there's a lot more fullness and it's not a natural contour. I have no idea what they did, but there is filler material in there," he added.
Another celebrity plastic surgeon, Dr. Anthony Youn, pointed out that she might have had lip fillers and botox around her forehead.  
"I suspect that her overly plumped up lips are due to injections of a filler like Restylane, causing her upper lip to be thicker than her lower lip," he told Radaronline, 
Her eyebrows and forehead also have changed, resembling a Botox brow. When Botox is injected into the forehead, in some people it can cause the eyebrows to take a somewhat sinister-looking shape.
Of course, there's nothing wrong with getting plastic surgery or any other work done on oneself, but the rumor about Daryl becomes ironic due to her statement calling out cosmetic surgery.
She told Dailymail,
There are so many people in LA who have had cosmetic surgery and they all look like Muppets.
Furthermore, she vehemently denied getting any plastic surgery on herself.
But a point to note is that botox and filler are procedures that don't fall under the 'surgical' category. So she hasn't ruled out all possibilities of her having work done.
The good news is the puffiness, and botchy face job has healed, and Hannah looks as good as ever.
Whether it was bad lighting, a bad makeup day, or a rough visit to the cosmetologist, Daryl has recovered, and her elegant beauty shines as bright as ever.
How Does Daryl Hannah Look Like Today?
Daryl has now recovered from the rough patch and has aged gracefully.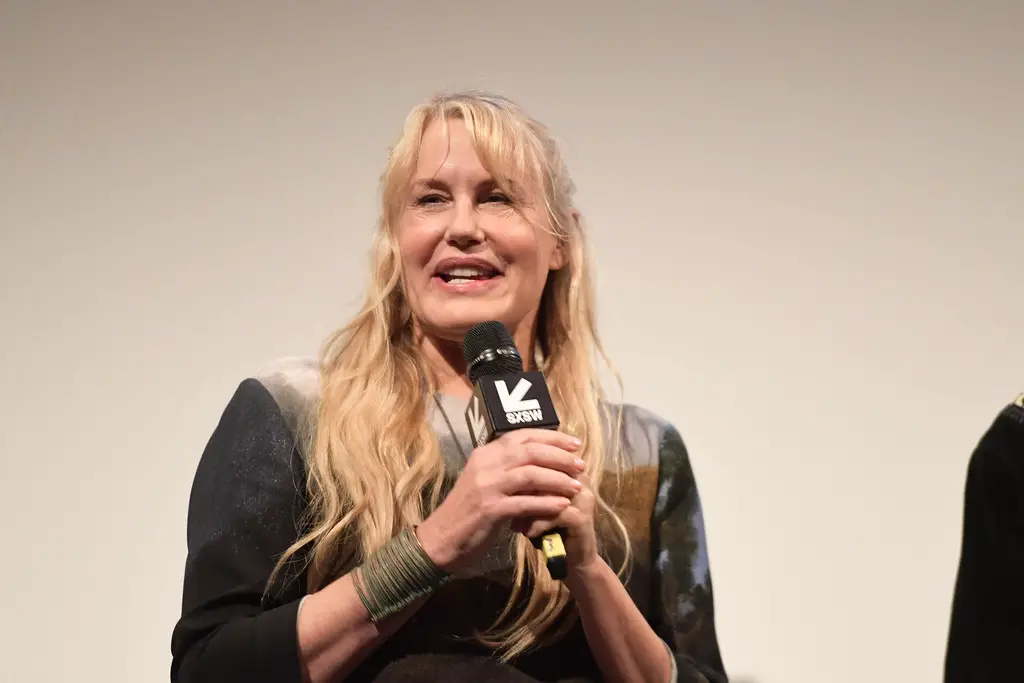 Darryl Hannah's Recent Picture (Source: Zimbio)
You can notice that her facial features look much similar to her younger days.
Hannah can still be spotted in a few shows today, and she is an open advocate for environmental conservation.
The 61-year-old actress looks amazing and is doing what she does best!