Music
Clearing up the Confusion Regarding Dave Grohl's Ethnicity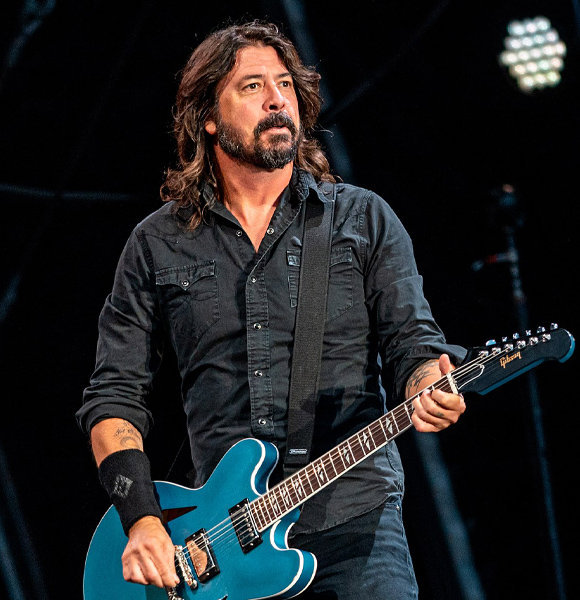 Iconic rock musician Dave Grohl has touched the hearts of many with his music, whether under the name of the band Scream, Nirvana, or Foo Fighters. 
Recently, the rockstar performed in a Hanukkah musical session where he would cover Jewish artists' songs each night for the festival's eight days.
This raised curiosity among fans regarding Dave's religion and ethnicity, leading to the question-
Is Dave Grohl Jewish?
The truth is, Dave is not Jewish. However, questions started to rise after his performance in the Jewish festival sessions with Greg Kurstin, who is actually Jewish.
But of course, music and art know no religion. So Dave only wanted to honor the musicians during the eight-day long festival of lights.
So the sessions for the Jewish festival continued for two years in a row, 2020 and 2021. We can only wait to see what they will bring to us this year.
Moreover, Dave is fully in the spirit of Hanukkah. It's more than just a performance for him; it's about spreading the joy and love forward. 
"As 2020 comes to a close and another Hanukkah ends (my first!) I am reminded of the two things that have gotten me through this year: music and hope. This project, which initially began as a silly idea, grew to represent something much more important to me." he added,
It showed me that the simple gesture of spreading joy and happiness goes a long way, and as we look forward, we should all make an effort to do so, no matter how many candles are left to light on the menorah.
Religion does not serve as a barrier to a celebration when the heart is in the right place. We've clarified the confusion about The Pretender singer being Jewish, but what about his ethnicity? 
More on Dave Grohl's Family Background
Dave was born in Warren, Ohio, to parents Virginia Jean and James Harper Grohl. His family has a mixed background with German, Irish, and Slovakian roots.
His mother was a teacher, whereas his father was a journalist, so a career in rock music was unbeknownst to the Grohl family.
Not to forget that his father was a classically trained musician, but you know that Dave's style strays a bit far from the traditional instruments.
Read more on: All about Dave Grohl's Tattoos, Family And More
Hence, his father did not approve of his decision to quit school and join the band Scream to pursue music.
He says it makes sense to him now that he's a father himself, but he followed his heart and the rest is history. 
On the other hand, his mother was an avid supporter of his dream. Even though she didn't understand his genre of music, she believed in him.
Virginia has been beside Dave since day one, and he still has a close bond with her. The two even starred together in the show 'From Cradle to Stage.'
Now, he stands as one of the most loved men in rock and has built a family of his own. He has been married to model Jordyn Blum since 2003.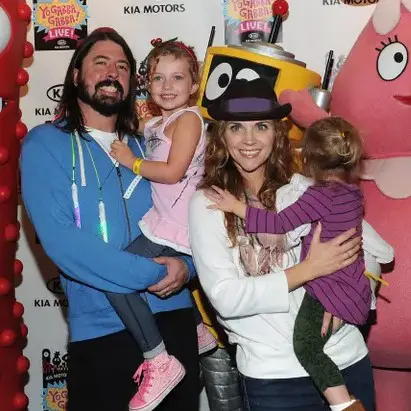 Dave Grohl With His Family, (Source: HuffPost)
More on - A Sneak Peek Inside Ace Frehley's Private Life- All on His Wife and Daughter
Together, they have three children, Violet Maye, Harper Willow, and Ophelia Saint.
Besides astounding the world with his musical abilities, the singer has perfectly filled in the shoes of a responsible father, son, and husband.
He might be a rockstar on stage, but at home, he's a 'superdad.' Work is important, but it only comes after he's done making breakfast and packing lunch for the kids. 
Indeed, Dave is a man full of love. It's all happiness in the Grohl household consisting of a loving family and an iconic rockstar.