Music
Who Is David Coverdale's Wife? His Staggering Net Worth REVEALED
David Coverdale, who relishes a blissful family life with his third wife, still garners a multi-million dollar net worth sure to drop your jaw.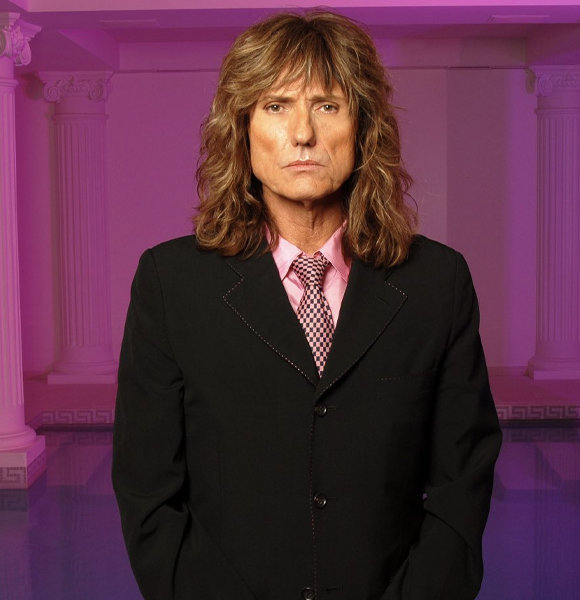 Little did singer David Coverdale know that he would meet his now-wife in an utterly unexpected place, a hair salon.
In a conversation, as reported by Tahoe Quarterly, the former lead singer of Deep Purple shared his intriguing love story of how he came about meeting his third wife, with whom he shares a happy wedded life of over two decades.
David Coverdale and His Wife
In 1990, when he was at the peak of his career, the frontman met his future wife, Cindy Barker. 
Their first encounter happened in a small hair salon named Lookin' Good at Reno, Nevada. 
Well, the haircut was not the singer's favorite one, but the beautiful lady (his wife) standing behind him at the hair salon got into his likes. 
On talking to the hair salon owner about her, the Rock and Roll Hall of Famer extracted all the information about her, and the rest is history. 
Having dated for a few years, David made Cindy, his wife in 1997. Making an addition to the Coverdale family, the pair welcomed their son, Jasper Coverdale.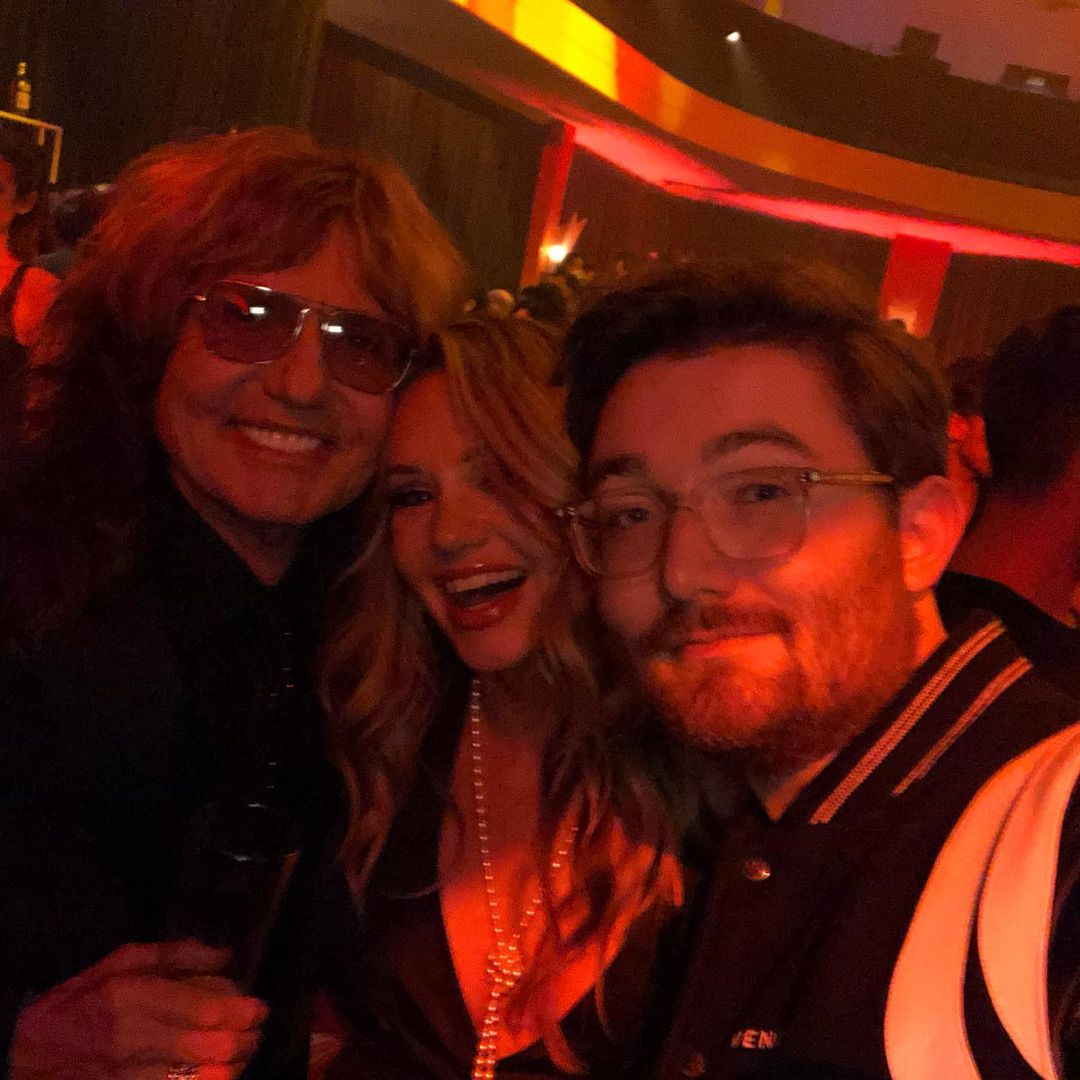 Monochrome picture of David Coverdale with his wife, Cindy, and son, Jasper (Source: Instagram)
Sharing the joy of their successful marriage, Cindy took to her Instagram on April 23, 2021, to share the couple's twenty-fourth wedding anniversary. 
David's wife treated her followers with a couple of anniversary celebration moments. The romantic display of love by the pair as it appears on the first boomerang clip says it all about their happy wedded life. 
Indeed fulfilling family life with Cindy is one of his previous achievements, but this only came after he faced failures in his previous relationships.  
Learn about - 'Friendship' & 'Perseverance' Got Ricky Van Shelton and His WIfe Past Relationship Turmoil
Get to Know David's Ex-Wives
David was married twice before Cindy. His first wife is Julia Borkowski, a Poland native.
The rock singer and Julia shared their vows in 1974 while he was as young as 23 years old. However, his young love did not last long, causing them to split shortly after welcoming their daughter Jessica in 1978.
A few years after his split, the singer's love life with former model and actress Tawny became the talk of the town.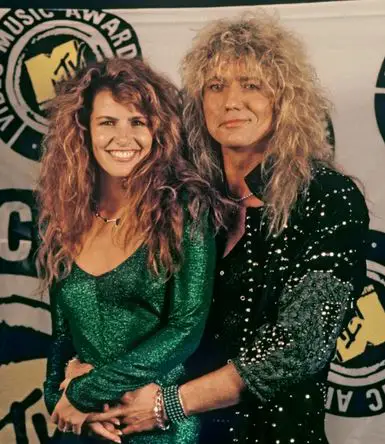 David Coverdale & Tawny Kitaen, David's second wife (Source: The Sun/Getty)
David Coverdale & Tawny Kitaen buzzed the media with their holy union in 1989. Tawny also made appearances in the music videos for his songs, such as Still of the Night, Here I Go Again, and Is This Love. 
But their love story also reached its endpoint after just two years of their marriage, in 1991. However, they did not share any children from their short-lived marriage. Unfortunately, Tawny Kitaen lost her life in May 2021 at 59. 
David might not have always been the perfect partner, but one thing is for sure that he is a proud father with exceptional parenting.
More on - Vinnie Vincent's Tragedy Of Losing An Ex-Wife. What Happened?
More on David's Daughter & Son
Despite his marital setbacks in the past, he never stepped back from fulfilling his fatherly duties.
In an interview with the rock magazine Eclipsed, David, who refers to himself as a 'family person,' said he often connects with his daughter Jessica on the phone as she resides in Germany. 
But whenever he gets a chance to visit Germany, the Here I Go Again singer ensures to meet his daughter in person. 
Keeping his distant daughter in his memories, the father of two occasionally takes to his socials to showcase his close relationship with his daughter.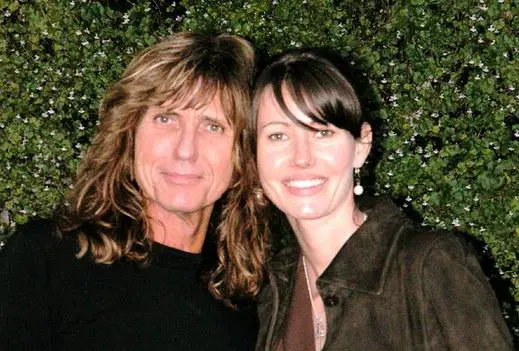 David posing with his daughter (Source: Twitter)
Well, David's love for his son, Jesper, is no less. The father-son bond is pretty evident through the lovely social media posts that reflect the tight knitted relationship they share. 
On the occasion of David's 70th birthday, Jesper dedicating an Instagram post with a heartfelt caption speaks volumes about the closeness the two share. His caption read as, 
To a champion of mankind and one of my greatest inspirations. Seven decades around the sun, and an incredible career throughout the ages. I salute you, and am beyond proud to call you my Dad.
The Still of the Night singer is not only an inspiration to his son, but throughout his acclaimed music career, he has influenced a global audience establishing his name amongst the celebrated artists in the industry. 
What Is David Coverdale's Net Worth?
The Whitesnake's frontman David's legacy that began in 1965 still continues through his self-formed band Whitesnake.
He had already made an unforgettable impact when he started his notable musical journey with the rock band Deep Purple in 1973.
After his fair share of time with Deep Purple until 1976, he went solo, releasing two albums until he formed Whitesnake.
With the global success of Whitesnake, the rockstar's career boomed, and there was no looking back ever since.
With several chart-topping hits and jam-packed concert arenas, the Whitesnake frontman David Coverdale's net worth is estimated to be 18 million dollars per Celebrity Net Worth.
While he is still actively producing music and doing what he is best at, his net worth only seems to rise in the future.