Music
'Friendship' & 'Perseverance' Got Ricky Van Shelton and His WIfe Past Relationship Turmoil
Ricky Van Shelton's wife's tell-all book that encapsulates their family life through all phases of their life together has some interesting details to spare.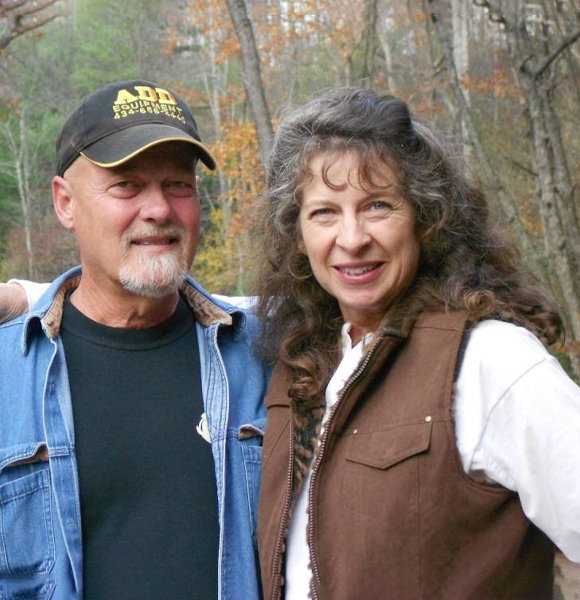 Country singer Ricky Van Shelton's long-lasting married life might be a relationship goal to many, but the singer and his wife went through a rough road to keep their marriage alive to this date.
Exploring the turmoil they went through during the lows in their relationship, Ricky's wife authored a tell-all book titled She Stays that sheds light on what price she paid to keep their love life intact.
Ricky and His Wife Made It Through
For a deeper insight into the roller coaster ride that Ricky and his spouse, Bettye Witt, underwent to keep their marriage alive, you have to go through the pages of the Bettye-authored tell-all book.
But to give an overview of their relationship that was once hanging by the cliff, Bettye expressed in her book how she 'risked everything to be with Ricky.'
While being the wife of the 80s music sensation was supposed to feel like a dream come true, she was rather 'confused, frustrated and at the end of her rope.'
As the rockstar emerged into the limelight as one of the most celebrated personalities during the 80s, the newfound fame began taking a toll on his personal life.
Ricky's marriage with Bettye, which dates to 1986, trembled when his infidelity issue began getting out of hand.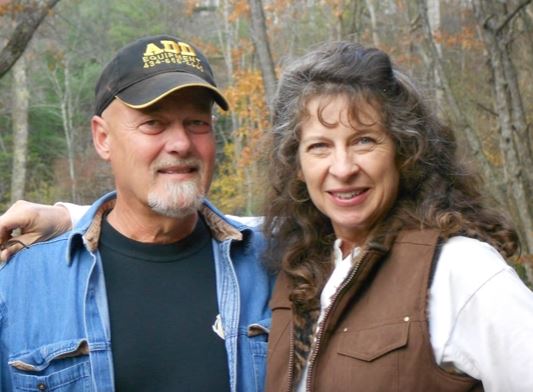 Ricky Van Shelton and his wife (Source: YouTube)
The singer's action led to their separation, but love found its way back again.
Despite their separation, their bond was not something that would shatter that easily. Instead, 'friendship and perseverance' played a significant role in bringing them together again and proving their relationship was much stronger.
Bettye's book, She Stays, published in 1995, quickly garnered attention for the couple's love story. Out of several reviews from the readers, one of the reviewers expressed the book as,
A very honest look at the marriage of Ricky Van Shelton and his wife Bettye how she stood by Ricky while he went through a difficult time in his life that also affected their marriage. She was the strong one who saved him from himself.
Ricky and his spouse do not share any children despite their decades of marriage. But, ever since they made it out of rock bottom, their relationship only grew stronger and unshakable.
Serving the world with mesmerizing songs throughout the years, the country singer later retired in 2006 to spend time with his family.
Staying away from all the buzz for several years enjoying his family time, Rick has his music fanatics wonder what the 80s rockstar is upto today.
Personal life of - Willy Chirino's Socials Screams Love for His Family
Where Is Ricky Van Shelton Today?
Calling his decades of music journey to a halt in 2006, the singer desired to give the rest of his time to his family, relishing the hefty net worth he garnered through his utterly successful career.
Ever since taking a break from back-to-back touring and producing music, the star has been living a low-key family life.
He enjoys his retired life flying the airplane, taking care of his classic cars collection, and engaging on acres of his farm.
Ricky's retired life could not be more fulfilling. Although it's been long since he stepped away from music, the world still remembers his legacy through the numerous of his hit songs that are bound to stay on people's favorites list for a long time.
Get to know - Jelly Roll Proving Critics Wrong with His Intriguing Love Story
Ricky Heavy Net Worth Earning Career
Beginning his ride to fame in 1986, Somebody Lied singer instantly gained all the attention after releasing his debut album Wild-Eyed Dream.
Entering several prestigious music charts on his debut, he released eight more albums that defined his musical success perfectly.
Besides, the awards such as the Academy of Country Music and Country Music Association also mark a remarkable feat for the singer.
However, Ricky is yet to unveil the accurate figure of his net worth that he is enjoying with his family today.
But, given his accomplishments that are rarely attainable to many in the music industry, Ricky's bank account is probably still flooding in with the earnings from his music royalties, adding to his supposedly hefty net worth.