Sports
David Quinn REVEALS Why He Is Not Married Yet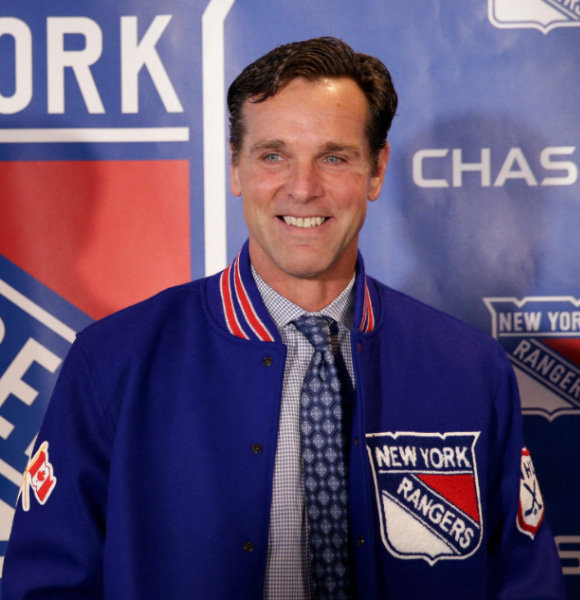 Over the decades of his contribution to the sport, Ice Hockey coach David Quinn has established his name among well-celebrated sports personalities. 
But, besides his astounding career, the details about his personal life have remained oblivious to his admirers for several years. And, the most concerning question about him happens to be why he does not have a wife yet.
Why Has David Quinn Never Married?
While his love life concerns many of his admirers, his interview with New York Times in 2018 is there to spare their curiosity on why he chose not to get married.
In the interview, where he touched mostly on his professional aspect, he briefly answered his thought on being married. His answer was simple enough, 'I can't find anyone dumb enough to marry me, I guess.'
Well, he was too humble with his answer. But interestingly, when the interviewer referred to him as New York's most eligible bachelor, the ice hockey coach denied it, saying he had a lovely girlfriend.
Get to know - WEDDING ALERT! Mitchell Trubisky's Girlfriend Turned Wife
Notoriously secretive about his love affair, the coach has never opened up extensively about his girlfriend, but in the past, he was reported of being in a relationship with his girlfriend, Kerry O'Brien, since his college.
It isn't very clear if David was referring to Kerry when he mentioned girlfriend in the New York Times interview, but whatever the case, he might not be thinking of having a wife anytime soon.
Moreover, one of the major reasons for David not being married is his career that demands a lot of his time. Having had to move a lot because of his demanding career, the coach has never had a chance to settle down and start a family with a wife. 
But in 2018, the head coach was reported to have set his roots at a 2.6 million dollars Chelsea loft. Well, could David settling his residency at Chelsea be a sign that he finally wants to rethink his marriage and add a wife to his professionally accomplished life? 
Only David is to answer this question. While his not-so-known love life still keeps his admirers second-guessing who his potential wife could be, the feats he has garnered through his decades of contribution to ice hockey is sure to overshadow other aspects of his life.
However, recently, David was all over the headlines when New York Rangers terminated the coach of his duties.
More on - All on Josh Allen's Net Worth, House & His Collection of Notable Brand Endorsements
David Quinn No More with New York Rangers?
With David's termination from New York Rangers, whether the decision to fire David was right has been a hot topic recently.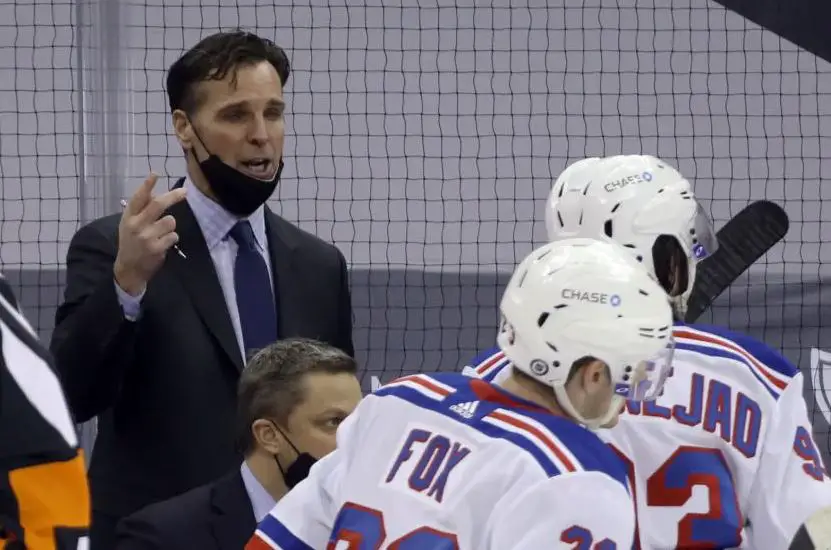 David Quinn coaching the Rangers (Source: Puck Prose)
The Rangers declared his termination to the fans through a letter in February 2018 announcing that the NHL team would be rebuilt with a new head coach.
David, who signed the contract with the Rangers in 2018, contributed to the team for three seasons, and the end of his career as Rangers's coach came after the team failed to enter the 2021 playoffs.
Although his tenure with the Rangers ended, his acclaimed career gleams through the accomplishments he has garnered throughout the years. His past contribution as a coach includes his association with Lake Erie Monsters.
With an impressive record as both player and coach, David certainly has a promising future ahead, but it remains for us to see which team he will pick to continue his journey in the sport.