Sports
WEDDING ALERT! Mitchell Trubisky's Girlfriend Turned Wife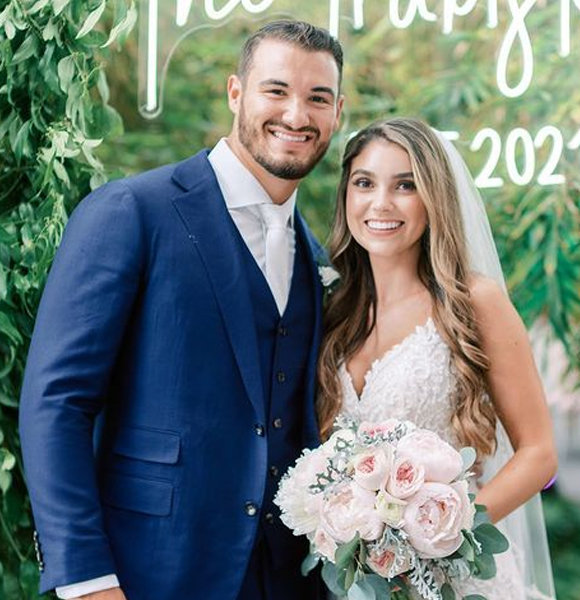 2021 could not have been any better for the American football quarterback Mitchell Trubisky. Not only did he seal a multi-million dollar deal with the NFL team Buffalo Bills, but he treated his Instagram followers with his wedding announcement back in June 2021.
And ever since his wedding announcement, his adorable moments with his wife haven't stopped pouring in on his 'gram feed.
Mitchell Trubisky's Girlfriend Turns Wife
The wedding bells were already ringing when the NFL player surprised his then-girlfriend, Hillary Trubisky, with an engagement ring back in January 2021.
Mitchell picked The Breakers Palm Beach as the venue for his surprise romantic display, where he turned his girlfriend of two years into his fiancee.
As their big day was expected to be just around the corner, the football quarterback served a treat to his Instagram followers, making his wedding Insta official on July 5, 2021.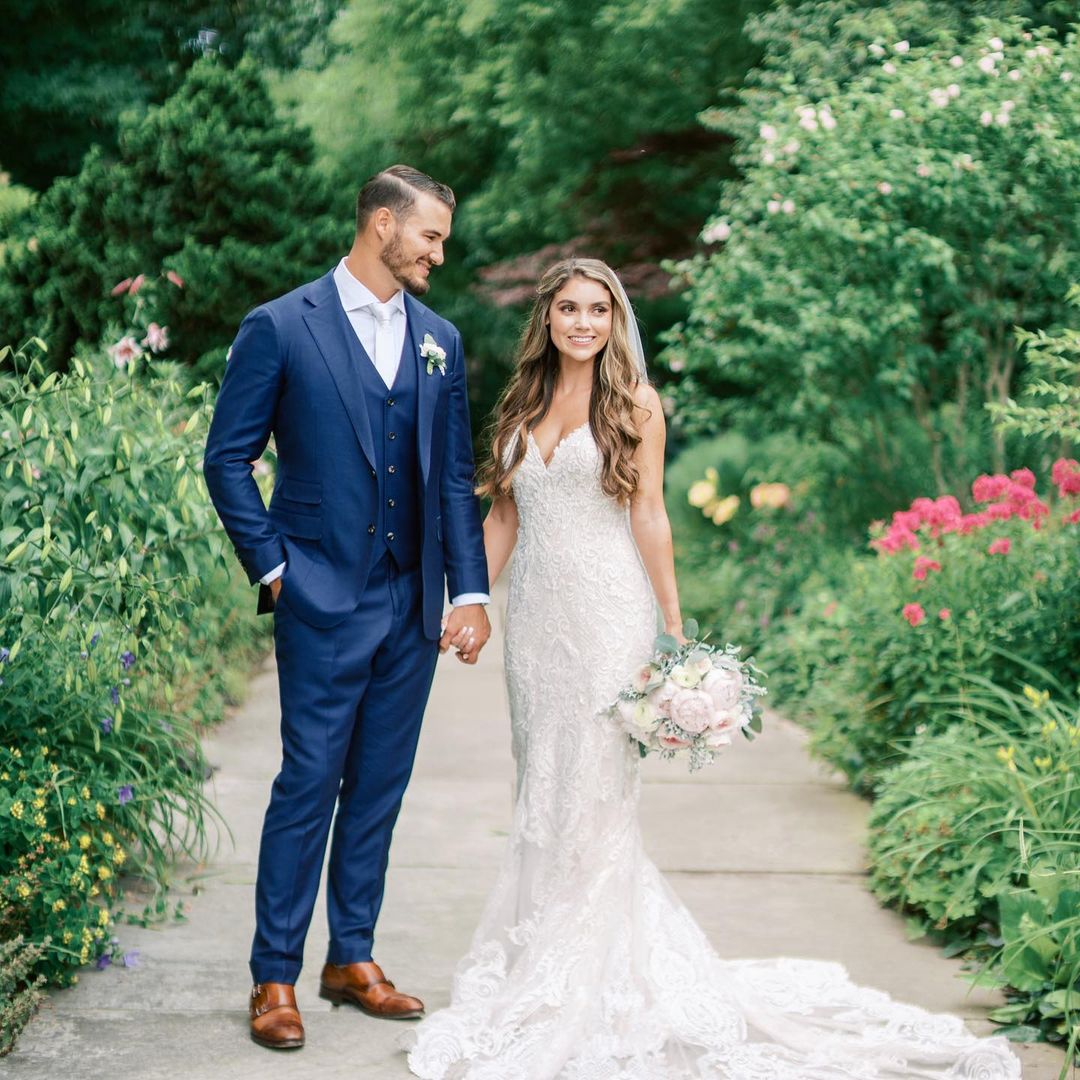 Mitchell Trubisky and his spouse posing for their wedding photoshoot (Source: Instagram)
Get to know - COUPLE ALERT! Find Out about Justin Jefferson's Girlfriend
Utterly excited to begin the new chapter of his life with his beloved wife, the athlete shared the joy by displaying glimpses of his big day on his social handle.
The beautiful ceremony was held on July 3, 2021, in Cleveland, Ohio, where Mitchell and his wife shared a lifetime of commitment in front of their friends and family. Their captivating wedding photoshoots gleaming with their bright smiles speak volumes of the precious bond they share.
But, Mitchell is not the only one all flashy about his love life. His wife is no less in screaming out her love for her 'soulmate.'
Deeply in love, his wife, a private pilates instructor, also has plenty of treats for her followers on Instagram, where she often shares her swoon-worthy couple moments with her beloved.
Well, that is not all for their beautiful wedding as their honeymoon celebration added another shine to their big day. As reported by TMZ, after sharing their 'I dos,' the couple jetted to Cabo to celebrate some cozy quality time together.
The wholesome honeymoon was all they needed after their wedding. Chilling by the water, handpicking fruits and vegetables, enjoying boating at sea, their honeymoon was just perfect.
But, just a few months after their marriage, the two had another surprise on the way. They revealed that their family of two would soon expand to three.
Mitchell Expanding His Family
The love birds were more than thrilled to announce the addition of a new member in their blissful married life.
Taking it to their respective Instagram handle on November 17, 2021, the soon-to-be parents revealed they were expecting a child.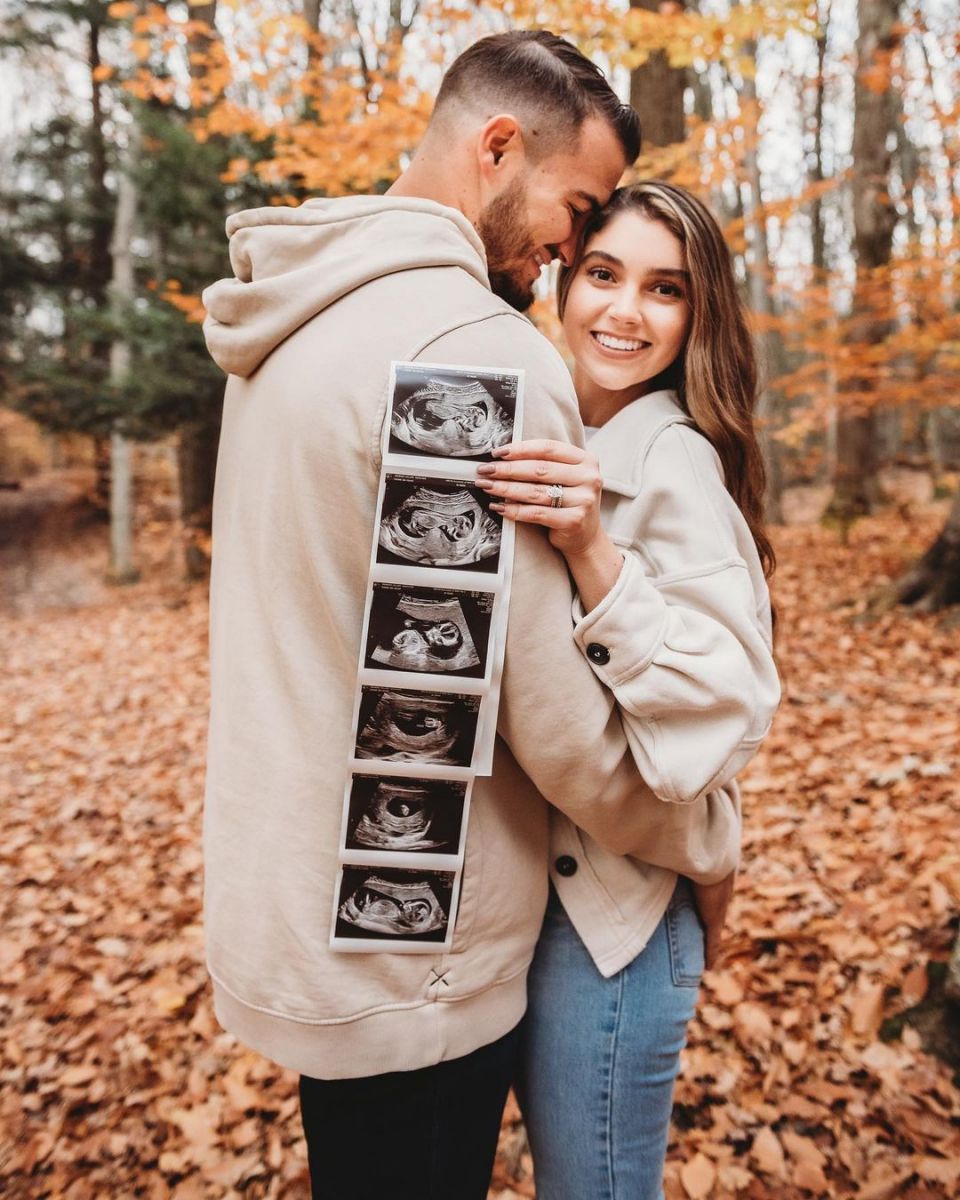 Mitchell and his spouse announcing soon-to-be addition to their family (Source: Instagram)
Sharing the happy occasion with their followers, Hillary expressed her happiness, writing 'words cannot describe how excited we are to welcome baby Tru into this world,' while her other half displayed his excitement, writing 'baby Trubisky coming soon!'
Ever since the pregnancy announcement, the proud soon-to-be mother has been capturing a lot of pregnancy pictures, and the couple's admirers probably love it.
'Every day brings us one day closer to meeting our sweet baby,' Hillary wrote in another one of her pregnancy posts, counting days until the day she welcomes her Tru.
As the due date is in May 2022, the new year will unfold a different side to their relationship, and the happily married couple cannot wait to wear the cape of parenthood.