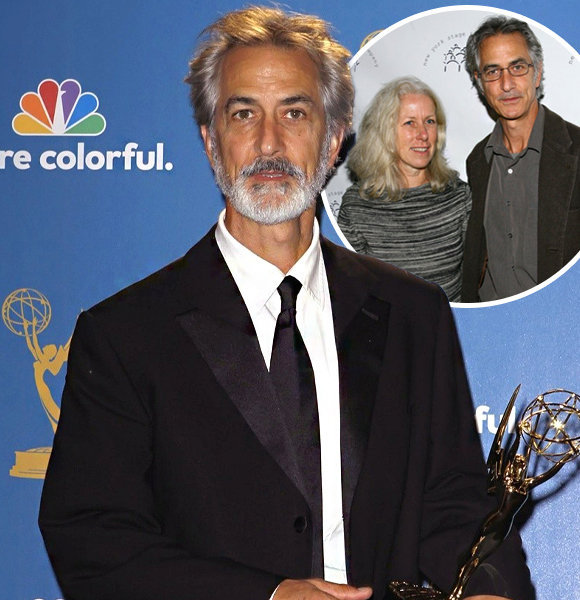 Primetime Emmy Award winner David Strathairn, no doubt, is one of the most talented actors we have in the industry. His career spans from 1979, and it is impressive to see him still gracing the screens with his incredible talent.
But another thing that has lasted as long as his career is his marriage life alongside his wife. He has been married to his wife for over four decades now, and well, there was one thing common that brought the two together. 
David Strathairn's Wife
 He has been married to his wife, Logan Goodman, for almost 42 years. It has been reported that she was a "young nurse" when he met her. 
While it is unknown if that was when the two fell in love with each other, we have a theory that the two met on set. 
His spouse worked as a production assistant in the movie 'Return of the Secaucus Seven,' and David was one of the casts of the movie.
What solidifies our speculation is the movie released in 1979, a year before they got married. So could life have opened the door to love for Strathairn? It could be possible.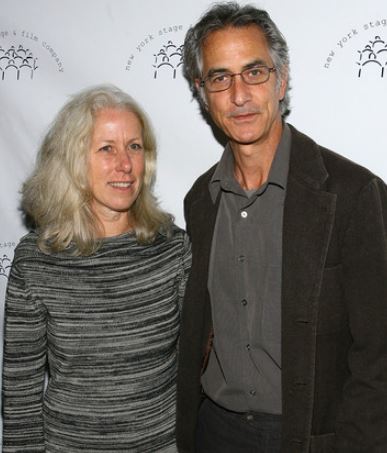 David Strathairn with his wife (Source: Celebrities)
Nonetheless, his career and his life alongside his wife have gone from strength to strength over the years. 
Born to a father, Thomas Scott Strathairn Jr., a physician, and mother, Mary Frances, who was a nurse, David took quite a different route in life, but it all played well for him. 
Now a nominee for BAFTA, Academy Awards, Golden Globe Awards, and other various prestigious accolades, he seriously has achieved a great deal of success in this career. 
He also won an Emmy for the movie 'Temple Gradin.' 
More On: Jonathan Cake & His Amazing Life with Wife & Family
Without halting his career, the actor has contributed tremendously to the entertainment industry through and through. And he still continues to appear in big banner projects.
For example, in 2021, he was cast in the movie 'Nightmare Alley' and was also seen in 2020 released 'Interrogation.'
He now lives a life alongside his wife and two children, who are all grown-ups now and most likely have made a choice for their personal and professional life. 
Like Father Like Son
While David took quite a different route in his professional life compared to his father, his son seems to have walked in the same footsteps as him. He is the father of two sons, Tay and Ebberly.
Tay has taken the same career approach as his father and seems to be working on becoming an actor, whereas Ebberly's career approach appears quite different. 
Ebberly seems to have his own design firm and is a passive house-trained designer. He is based in New York City and has a long experience in designing buildings and objects for clients that range from residential, healthcare, cultural to commercial sectors. 
All in all, his two sons have been doing well for each other.
More On Streep's Family: Mamie Gummer Age, Husband, Divorce, Family, Height & More
However, what many might not know about the actor's son Tay is that he belongs to the family of Meryl Streep, well, belonged. Why so? Because he was married to Meryl Streep's daughter Grace Gummer in 2020 after dating for three years.
Sadly, her daughter filed for divorce just after being married for 42 days. Not much is known about their split, but it seems to be the decision of Tay's ex-spouse. 
To sum it up, David Strathairn is a proud father to his children and an adoring husband to his lovely wife. With both professional and personal aspects of his life flourishing, he could not have asked for anything more.