Entertainment
Dedee Pfeiffer Makes a Comeback in Hollywood? Is She Related to Michelle Pfeiffer?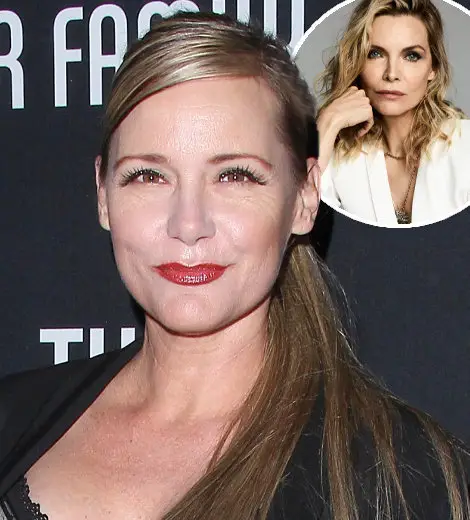 American actress, Dedee Pfeiffer's recent return to Hollywood after a decade-long break is the new buzz in the media currently. Her comeback sparked the most anticipated question, 'who is Dedee Pfeiffer?' and what she had been upto for all these years, maintaining distance from the entertainment industry. 
Who Is Dedee Pfeiffer?
Dedee Pfeiffer is undoubtedly one of the sought-after actresses in the industry. Her brilliance shines through numerous films and TV series, and the most notable ones include 'Cybill,' 'For Your Love,' and 'The Allnighter.'
While Dedee, age 57, had dedicated two decades of her life to Hollywood, appearing on dozens of projects, she took a big break from the spotlight in 2010, making her last notable appearance in 'Supernatural.'
During her break, she enrolled in Peirce College to earn a bachelor's degree in psychology and continued her academics at UCLA to receive a master's degree in social work.
With honorable academics under her belt, Pfeiffer made a significant return on screens undertaking a role in the crime drama thriller 'Big Sky' in 2020, where she portrays Denis Brisbane. Not to mention, her accomplished career must have garnered her a hefty net worth which is yet to be disclosed.
On making her return back to the spotlight, Dedee appeared in an interview with Medium, a serve to her curious fans who are probably bombarding the internet with uncountable questions about the actress.
Taming the curiosity of her admirers, Dedee answered some of the most asked questions about her in the interview, and one of the inquired questions happened to be her relation with actress Michelle Pfeiffer.
More on - Demond Wilson's Fame Almost Cost Him His Marriage?
Is Dedee Pfeiffer Related to Michelle Pfeiffer?
Considering the last name, you must have already come to an appropriate conclusion to this question. Yes, Dedee Pfeiffer and Michelle Pfeiffer are closely related to each other; they are sisters.
Over the years of their career, Dedee and Michelle have garnered tremendous acclaim for their success as actors.
And in this professional journey, Michelle, age 63, has been a great support system for Dedee, as she mentioned in the interview of November 8, 2020, with Medium.
Talking highly of her sister Michelle on how her support helped her build a successful profession in the industry, Dedee said that her sister encouraged her to take acting classes before diving into professional acting. And so she did.
After taking acting classes, Dedee instantly realized she was not ready to be a professional yet and needed to work on her skills to qualify as a talent.
A couple of years into her preparation, Dedee made her start in the show biz, honing her acting ability.
Sharing her story of her sister's guidance through the initial phase of her career, Dedee elaborated a funny instance on the set of Into the Night when she was unaware of set 'edicate' and was constantly out of the frame while filming. That's when her big sister came in as her mentor and told her where she went wrong.
Get to know - Demond Wilson Life After Leaving Hollywood
Dedee and Michelle share the kind of sibling bond everyone probably desires, and their closeness occasionally appears through their 'gram posts dedicated to one another.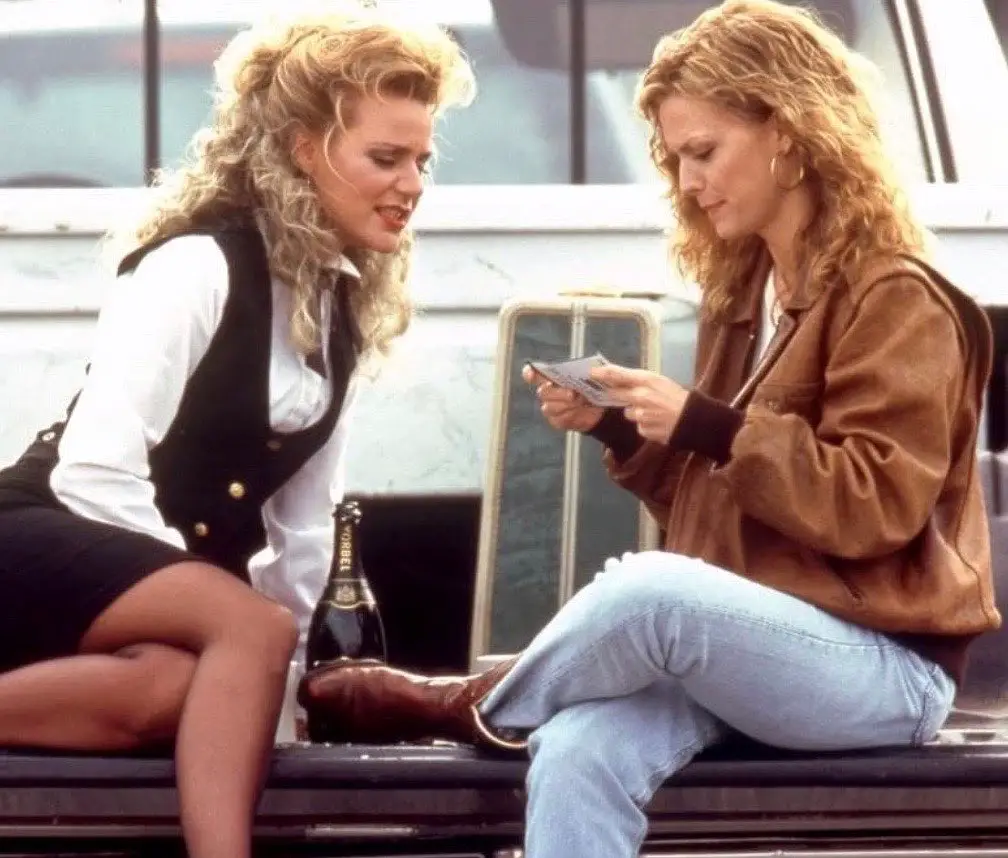 Dedee Pfeiffer and Michelle Pfeiffer's picture from the set of Up Close & Personal (Source: Instagram)
On a recent Instagram post of January 2, 2021, Michelle wished her little sister Dedee on her 57th birthday, sharing a picture of the two from the past. She paired the reminiscent picture with a lovely caption that read,
Happy Birthday to the kindest person on the planet, my sis. You have the biggest heart of anyone I know. I love you dearly and I'm so grateful to have you in my life.
Likewise, Dedee is no less praising her older sister through her social handle. Making a recent 'gram post, where she uploaded a couple of pictures with her sister having a good time dining outside, she wrote,
Nothing's better than sister time!!! I have the most beautiful sisters inside and out.
Their sisterly love is sure a sibling goal!