Celebs
Derek Jacobi Says Marriage Is Squabble Over Nothing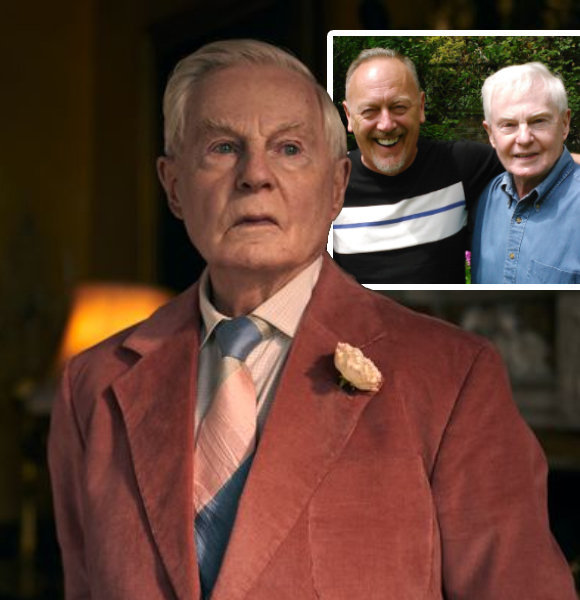 Derek Jacobi is one of the few in the industry who has successfully juggled his career in both stage acting and commercial acting. 
Although known for his William Shakespear plays, Jacobi has again made the rounds among netizens as the show 'Doctor Who' appeared on TV screens this New Year, 2022, as a part of 2022 specials. 
As a result, all eyes seem to be on his private life, specifically on his partner. Well, if that is what you are looking for, you are at the right place because we might have everything you just need. 
Derek Jacobi's Partner 
This charming and supremely talented artist is an openly gay man and lives life alongside the love of his life to date. 
No, Jacobi does not have a husband, and even after being in a relationship for decades, the pair have not gotten married. 
Well, marriage is the last thing they seem to have in mind, but they are legal partners.
Jacobi has been in a civil partnership with his loving boyfriend, Richard Clifford, since 2006, but their relationship spans much more than that. They have been together since 1979, over four decades.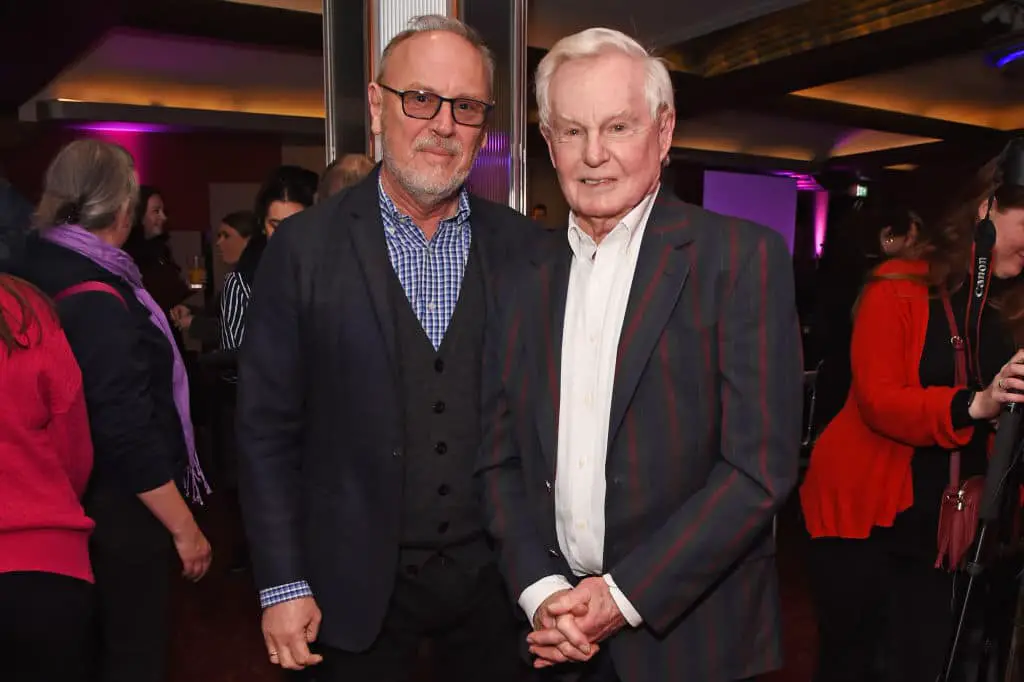 Derek Jacobi With His Beau (Source- PinkNews)
The pair applied for their civil partnership and got their certificate in 2006. Jacobi put out quite a stern argument back in the day regarding his choice of not getting married. He said, 
"The word [Marriage] doesn't mean anything to me. It's a squabble over nothing."
Jacobi further shared show he and his beau had been together for 35 years, and they were in a civil partnership for five years. 
"It doesn't matter what you call it. We don't think of it as marriage, it's a partnership," he said. 
Agreed! 
As long as it's two people's choice to live together and spend the rest of their life together, what they do to make it happen is entirely up to them. 
More On Fellow Doctor Who Star Cast: Inside Lindsay Duncan's Marital Life Alongside Her Husband
The two met back in the day in Switzerland when Jacobi was on tour as a part of his play in 'Hamlet.' 
Clifford was born in India in 1955, also has few credits in movies. He was last seen in the film 'Justice League' in the role of a European Archaeologist. 
The pair have always been open while expressing their love for each other, ever since day one.
Back in 2015, the common crowd witnessed a beautiful reflection of their love when they kissed in front of cameras during the pride parade in 2015. 
While the story of his love life is beautiful, just as beautiful is his coming-out story to his parents. While it is not something ideal, it is equally beautiful. 
Derek Jacobi Coming Out As Gay
"I knew I was gay very early on, although it wasn't called gay back then,"
The Tony Award-winning actor said of what he felt during his early years.
In an interview (taken during a pandemic), Jacobi shared how he went on dates with girls and did everything he was "supposed to," but he knew that it wasn't what he wanted deep down. 
Not being able to keep it with himself, Jacobi shared how he was feeling with his mother. He said, 
"I confessed to my mother while I was at university and she very typically and sweetly said: 'All boys go through this stage.'"
But the difference was all boys did not go through that stage.
Instead, Jacobi was a loner for years and then came along his beau, and that relationship has been stable ever since.
He further shared how his relationship with his partner "remains stable" and "loving."
Similar Stories: "The Leftovers" Max Carver Reaction on Twin Brother Coming Out as Gay
In an interview with Daily Mail in 2015, Jacobi reminisced about how his parents were wonderful, and although his mother told him that being gay was "just a phase," he recalled that they kind of knew. 
Jacobi never cared to hide who he was from the world, and neither did he ever care about proving a point.
Instead, he lived his life just as it was and did whatever he wanted to do.
It is probably a reason why Jacobi's professional and personal life is as stable as it is, and we genuinely hope it remains the same for a lifetime.