Celebs
What's Life Like for Dervla Kirwan After Her Wedding?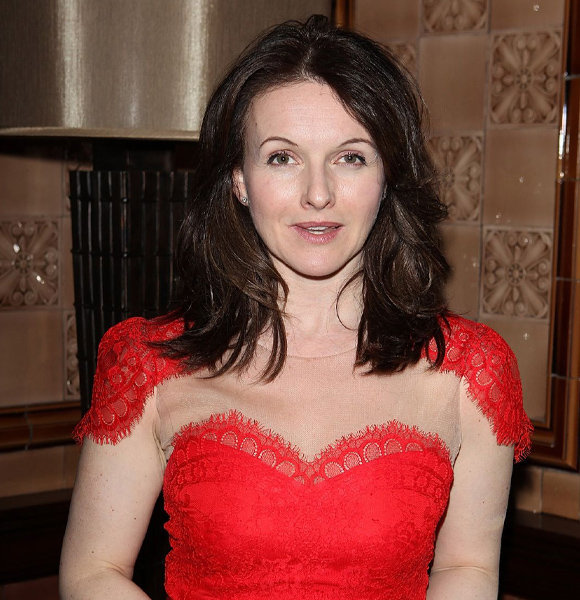 Dervla Kirwan is known for her role in 'Ballykissangel' and 'Goodnight Sweetheart.' She is also known for her stunning facial features and the range of emotions she delivers in her roles. 
With some outstanding film credits to her name, she surely is known for her professional front but what also has intrigued her fans is her wedding and her happy married life she lives alongside her husband and her children after that. 
This might shock a few, but this staggering beauty has been married for over a decade and has two children. 
Dervla Kirwan's Life After Her Wedding 
Dervla and her husband had their wedding in August 2007. She has been married to her husband, Rupert Penry-Jones, for about 15 years now. 
The two met during their filming in the J.B. Priestly's Dangerous Cornerback in 2001, and six years later, they decided to take on an entirely new journey and planning their special day i.e. their wedding. 
There is not much information about their wedding, but there is something you would definitely not want to miss. 
While we would love to give you more insight on how they met and their beautiful wedding, it is something we have already covered. To pique your interest, let's just say Kirwan's husband was not fond of her before. 
So, Head On To Learn How That Went: Rupert Penry-Jones's Happy Married Life Alongside Wife
In 2012, much media attention garnered the family when there was news that she and her mother-in-law had a "public altercation" and left the dining place in "separate taxis."
This news was confirmed by her husband himself when he revealed, 
"yes, there was an argument, of a "very personal" nature, that it "was to do with grief", and that it happened at a "very delicate and a very painful time" for the family."
Whatever the painful time for the family was, it seems to have passed on, and Kirwan has mended her relationship with her mother-in-law.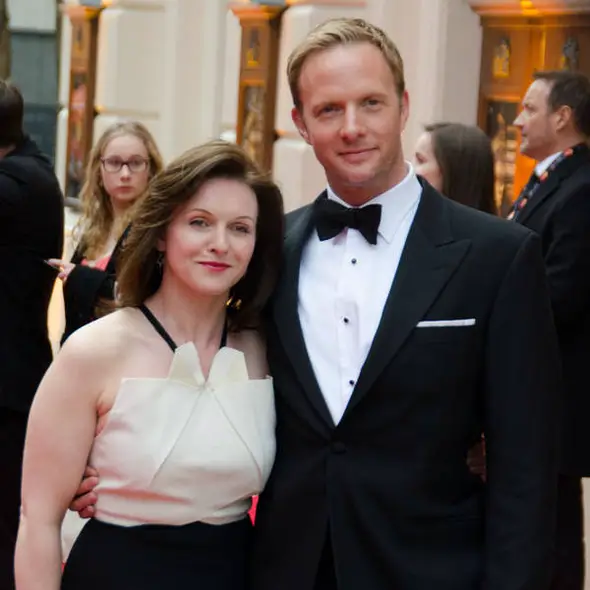 Dervla Kirwan with Her Husband (Source- Daily Express)
She shared how her relationship with her mother-in-law was good, and they were on talking terms. 
"Who hasn't had an argument with their mother-in-law?," she said, further adding how that was the argument that the two had during five years after their wedding (The article was of 2012). 
While as their marriage has spanned wide, so must have the number of their arguments, but along with arguments, the two have had more memories of love and laughter. 
They are parents to two children, a daughter named Florence Penry-Jone and a son named Peter Penry-Jones. 
Dervla Kirwan's Family Life 
Dervla Kirwan and her husband are parents to two beautiful children. Their kids are now teenagers. Florence is about 15 years old as of 2022, and their son, Peter, is almost 18. 
Back in the past, Kirwan, who was engaged to Stephen Tompkinson from 1998-2000, and Ruper, who was in a relationship with singer Kylie Minogue both experienced their share of failures in relationships. 
However, today the two live quite a happy life with each other. Kirwan and her husband's relationship has been joyful, and she is happy with it because, as per her, belonging from the same industry, her husband "gets it."
Well, how could not he? The amount of love and appreciation Dervla has gotten through her work is truly outstanding. 
Also Read: CONFESSION TIME! Richard Wilson Regrets Not Finding Love?
Her husband also took care of their child when they were in the first lockdown while she was out filming for her work. 
Of course, as a working parent, you face struggles trying to find the balance between work life and home life, but these two parents, still working equally hard, have done a wonderful job of being there for their children and balancing their personal and professional life. 
Probably a reason why the two enjoy such a happy marriage (not to jinx it), and their understanding might be the reason why they will go on to live alongside each other for the rest of their lives.