Celebs
CONFESSION TIME! Richard Wilson Regrets Not Finding Love?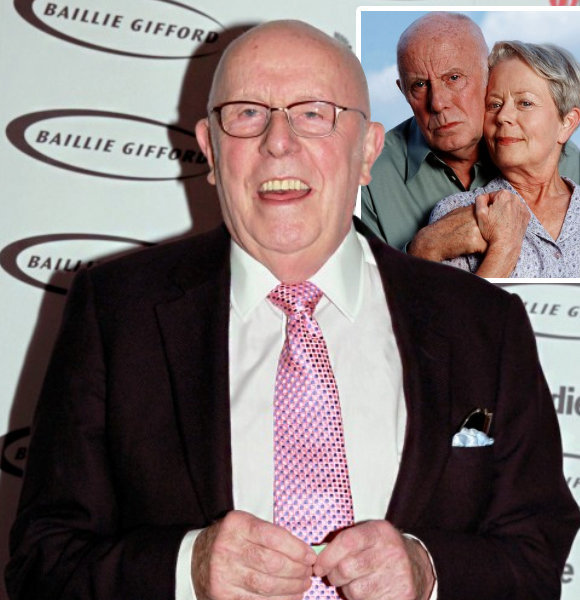 Scottish actor Richard Wilson's search for love has not stopped while still in his 80s. The Merlin actor invested most years of his life in his humongous career, garnering extraordinary feats, but what he regrets along the way is not having found true love. 
As Dailymail reported, the actor, who has never been known to have a wife or a girlfriend, shared his regret of not 'putting in more effort' in finding a partner when he had all the time and befitting youth. 
Richard Wilson Never Had a Wife? 
When is the right time to find a romantic partner? Well, the answer may be different for different people, but the celebrated Scottish actor seems to have the answer to the question. 
The actor spent almost all his life contributing to his craft as an actor and blessed the audiences with his splendid performances throughout the years. 
But what he did not realize that his attachment with his work was later going to make him regret not having found a partner while he had the time and youth. 
Although the saying goes, 'love sees no boundary,' it might not be applicable all the time. The actor, one of the greatest amongst the contemporaries of his time, did miss out on his chance to find a lifelong wife. 
Get to know - Tony Curran's Decade Long Marriage with Wife- A Happy Family!
The veteran actor expressed his regret saying, 'Every now and again, I feel I should have made a bit more effort to have a partner, but that never really worked.' 
Although not in real life, the actor is remembered for his on-screen romantic chemistry with actress Annette Crosbie in Victor Meldrew, which may be the reason why his followers still wonder the type of partner he would be off-screen.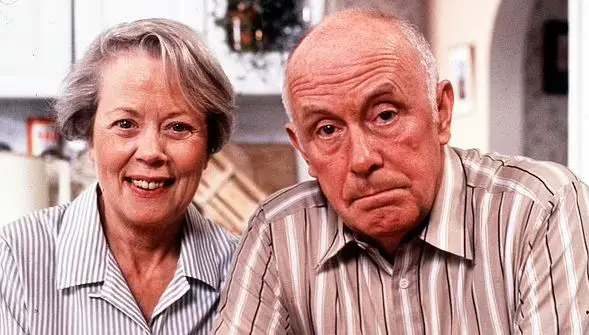 Richard Wilson with his on-screen wife in Victor Meldrew (Source: Dailymail)
According to Wilson, he did not have the chance to explore a long-term relationship in a long time, but he did have one memorable one in the past. 
Had a Relationship Once? 
While talking to Dailymail back in 2013, Wilson stretched on his love life and opened up how he was in love with a doctor in his youth when he was not part of the cinema world. 
He further elaborated that the long-term relationship he shared with the doctor when he was a lab technician later ended. But, it left him longing for the same special bond he never found afterward. 
Moreover, he added that he would have never embarked into the film industry if he had been with his former potential wife. 
More on - David Morrissey's Split with His Wife - What Was the Reason?
However, destiny had something else waiting for Richard, and now he is widely known for his outstanding works in numerous projects he has been a part of.
But amid several years back, a rumor speculating the actor as gay prevailed. Talking to Dailymail, he addressed the rumor saying, 'I don't mind people saying I'm gay, because I am.' However, he further stated that he did not prefer to live in a gay relationship. 
Not that the actor's life is miserable without a wife or a family of his own, but it could have been a different experience for the actor if he had a partner to lean onto in his older years. 
Regardless, Richard, who is unapologetically and unabashedly himself, relishes his life to the fullest now as if he has not aged at all. 
Even at the age of 85, Richard says he 'feels young' and has no 'plans to retire' as of now.