Celebs
Dissecting Pete Hegseth's tattoos and their meaning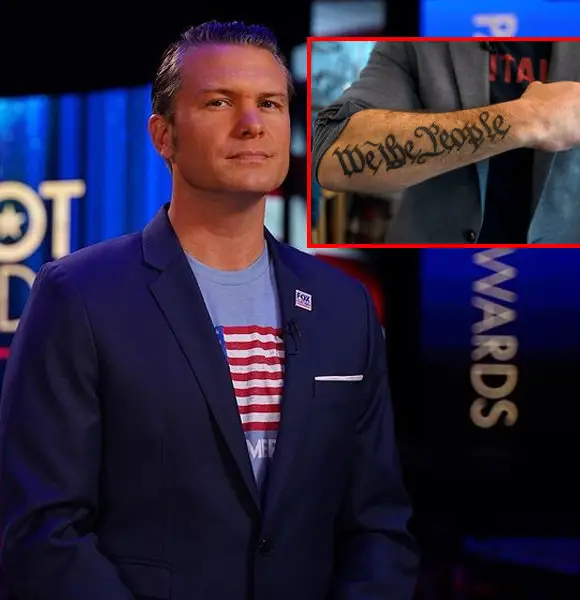 American television host and author Pete Hegseth is a well-known TV personality. After being in the public eye for so long, people are bound to notice things related to one's appearance, and for Pete, the matter of speculation and interest for viewers has been his tattoos.
The Fox News reporter has around a dozen tattoos across his right arm and chest, and he plans to cover more surface area on his arm. Pete has made statements with his stances on politics and concerning issues, and he continues to tell his story through the inkings on his body.
Pete Hegseth's Tattoos and Their Meanings
Pete has dedicated his inkings to many aspects and ideologies in his life that holds dear to him. He opened up about the story and interpretation of the designs with The Big Lead. 
Hegseth shared that he always wanted to get inked, keeping in mind his interest in playing professional basketball, but his father had talked him out of it.
However, life had different plans for him. Looking back at his old days, he jokingly said about his desire to get a tattoo while young, "it would have been the worst idea in human history."
Despite his tremendous love for basketball, he left his NBA dreams behind and joined the military instead, where there were some restrictions for body markings. 
You might like: Twice Married Pete Hegseth Of Fox News Still Content Post Divorce; How?
But it was only when he met his wife, Jennifer Rauchet, that his interest in inking surfaced again. Apparently, she had a small inkwork on her left bicep, and as a romantic gesture, Pete spontaneously decided to get a matching one, and that's where the story started.
"Once that happened and the mystery was taken away I said this is something I've always wanted to do, let's go."
Then, Pete got a cross with a sword in the middle of it, which carries biblical meaning behind it. In fact, most of his tattoos have religious or patriotic notions behind them, and they define him very well.
Furthermore, he has a tattoo with a big US flag with a AR 15 gun, which is the weapon he carried during his time in the army on his right bicep. Next, he has a design of Benjamin Franklin along with the words 'Deus Vult,' which means "God Wills It."
You might notice that the flag looks like it's in the wrong direction, but it was done that way because that's how the flag is worn in military uniforms. After all, it represents charging into battle. So Pete has definitely put a lot of thought into the artwork.
Also check out: Laura Ingraham [Fox News] Married Status, Children, Family Info
Another interesting tattoo that he has is the one he got done by the only tattoo artist in Bethlehem while filming an interview at the same time. He got the word 'Yehweh,' which translates to Jesus in Hebrew.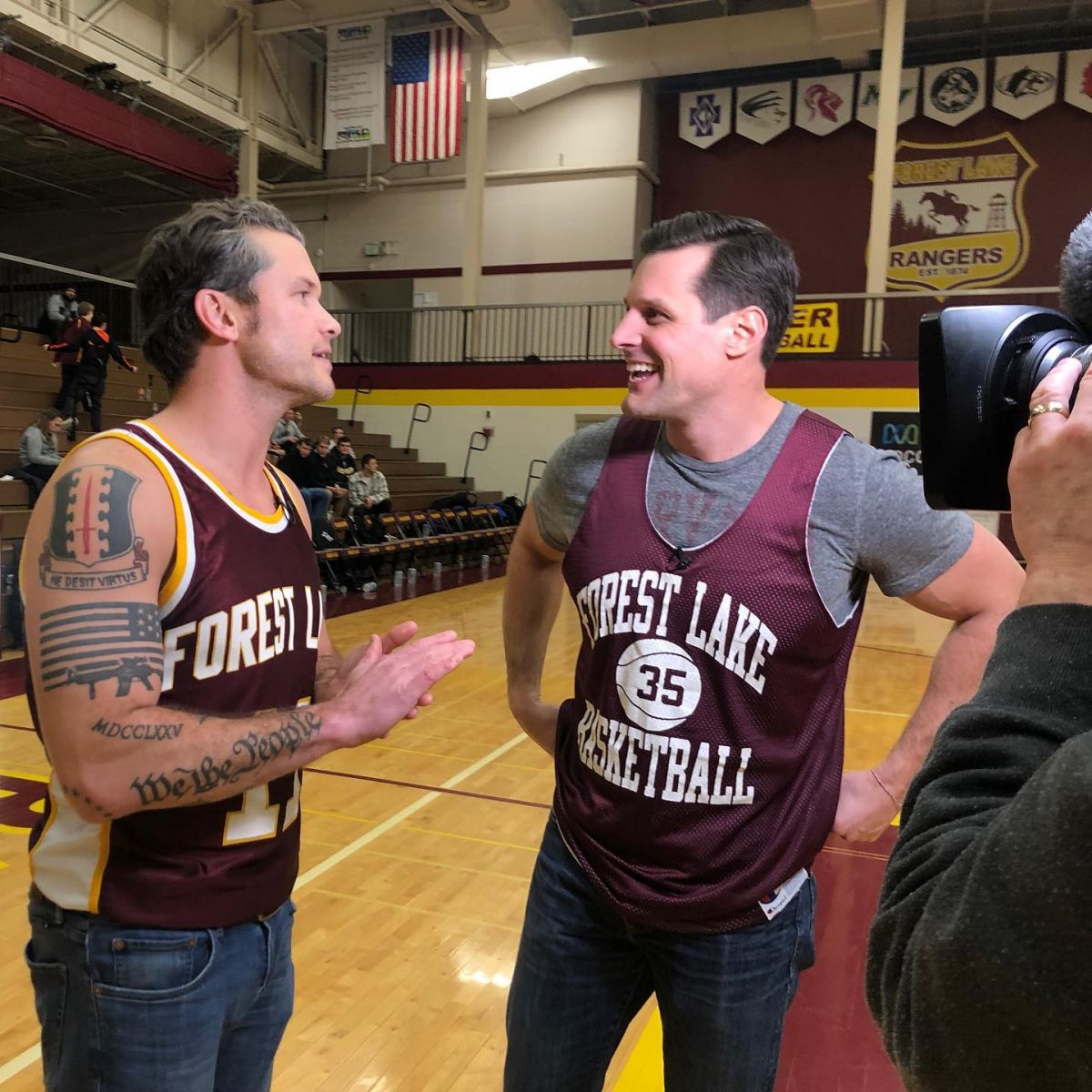 Pete Hegseth's tattoo on display  (Source: Instagram)
Likewise, he has the Jerusalem cross on his chest, signifying his deep faith in God, and he has the unit crest from the time he served in Iraq on his right shoulder.
Similarly, Pete has another prominent tattoo on his right forearm with the words 'We The People', which he says has resonated with a lot of his viewers, and some have even gotten the same work done on their arms too.
Discussing more on the same note, Pete has been open about his ideologies and says the artwork further instills his beliefs in them. He said,
"People who know me know where I stand. I wear my views on my sleeve anyway."
The inked needles don't seem to stop anytime soon as Hegseth plans to get more work done. He says that this is exactly what he wanted to do and desires to fill up the blank space he has on his arms.
While many workplaces have rules and regulations regarding tattoos, Pete says he has never had an issue with his job in Fox News. His professional progress has escalated since joining the channel in 2014 and has amassed great popularity, along with a hefty bank balance.
Pete Hegseth's Net Worth and Career.
Pete had joined Fox News as a contributor in 2014. Since then, he has done numerous interviews with public figures, including the President. 
Although controversies stir up due to his statements once in a while, he is a notable member of the Fox News channel. Now he hosts the morning show 'Fox and Friends,' and he has also published two books, 'In The Arena' and 'American Crusade.'
As of now, Pete Hegseth reportedly has a net worth of $3 million. Judging his rising success, he is sure to add to his impressive net worth in the coming future.