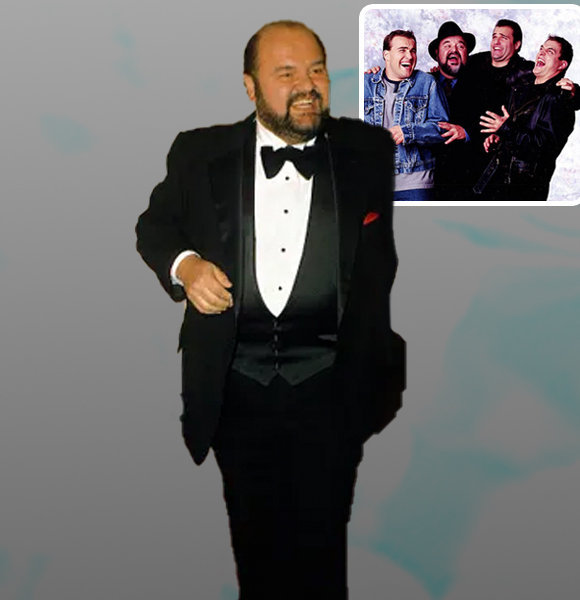 Dom DeLuise was a man of many talents. 
Although he was an actor, comedian, director, producer, chef, and author, DeLuise was mostly known for his humor and special comic performances. 
DeLuise was part of many acting projects that gave him fame throughout his life. Not just himself but his wife, Carol Arthur, was also quite well-known for her craft. The couple had three sons together who took on their parents' footsteps.
Who Are Dom DeLuise's Sons?
DeLuise was a father to his three sons, Peter, Michael, and David DeLuise, from his marriage to his wife Carol Arthur.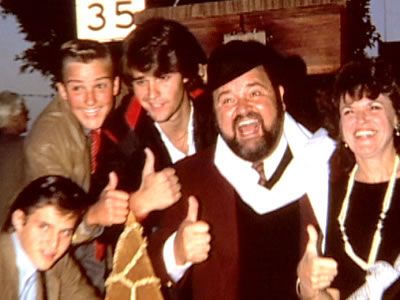 Late Actor Dom with His Wife & Sons (Source: Famous Fix)
Like Dom, the three DeLuise sons are well-known actors, each having taken a leaf out of their father's book. 
DeLuise's eldest child, Peter DeLuise, is an actor, television director, producer, and screenwriter, most famous for appearing in '21 Jump Street'. 
Peter DeLuise is also well known for his direction of the 'Stargate' franchise. 
Like his father and brother, DeLuise's second son, Michael Robert DeLuise, is an actor, film director, and producer celebrated for his role as Tony Piccolo in 'seaQuest DSV' a sci-fi series. 
Get to know - All on George Murdoch's Happy Family and Hefty Net Worth
He also played the role of Officer Joey Penhall in '21 Jump Street' together with his elder brother.
The youngest of DeLuise's three sons, David DeLuise, is known for Jerry Russo in 'Wizards of Waverly Place.'  Like the rest of his family, he is an actor and a director who has appeared in several television shows and films. 
More On Dom DeLuise's Life
Anyone who knew Dom only had nice words for him.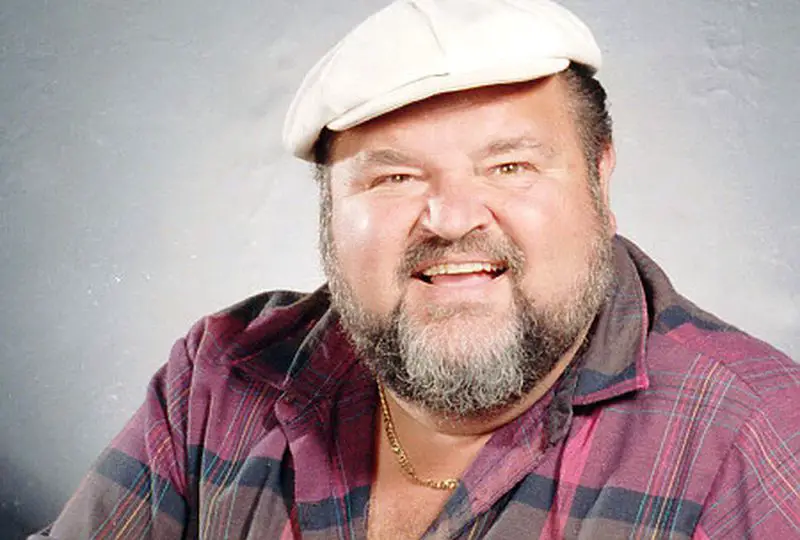 Dom DeLuise (Source: New York Daily News)
The American actor was a very likable man who could light up anyone with humor and cheerful temperament.
His co-star Carol Burnett with whom he worked on the television show 'The Entertainers,' noted that he was an extremely funny and precious human being. 
"To know Dom was to love him and I knew him very well. Not only was he talented and extremely funny, but he was a very special human being," said the actress. 
In the same statement released by DeLuise's publicist, his co-star and very good friend, Burt Reynolds, fondly recalled his time with the actor saying,
"Dom always made you feel better when he was around and there will never be another like him. I never heard him say an unkind word about anyone. I will miss him very much."
More on - Bron Breakker's Father Did Not Support His Career Initially!
The late actor also wrote books for young children. He took popular children's stories like 'Hansel and Gretel' and gave them his comedic twist. 
His literary works include an original story, 'Charlie the Caterpiller' published in 1993. 
Apart from his love for acting, the late actor DeLuise was also very interested in food.
During his prolific lifetime, he published two cookbooks: 'Eat This—It Will Make You Feel Better!' and 'Eat This Too! It'll Also Make You Feel Good.'
The world recognizes Dom through his works with Mel Brooks and Gene Wilder, and the younger audience connects with him through his voiced characters in many animated productions.
All of his three sons have made their own space in the acting world. Dom DeLuise could not have been more proud of them!