Music
Is Donnie McClurkin In a Relationship? Or Is It Just a Rumor?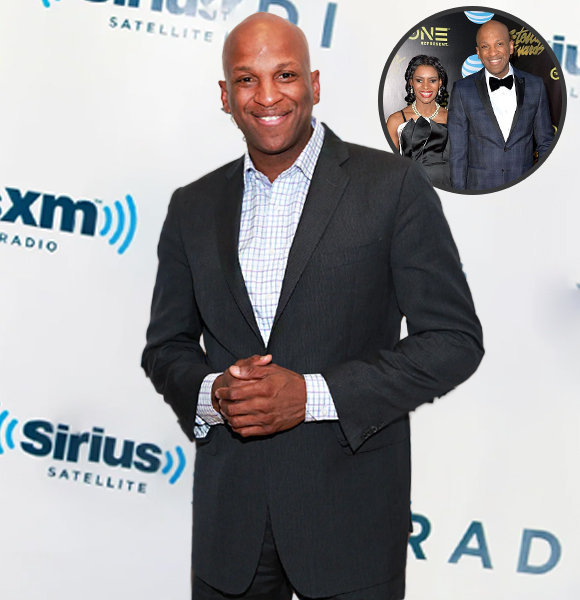 Donnie McClurkin, an American gospel singer, and the minister, is a quite known name in the industry. He is also known to be a lovely father. 
However, many fans are unaware of his wife and family and ask, 'is Donnie McClurkin married?'
Follow through to find your answers.
Donnie McClurkin's Wife
Donnie has never been married and is currently single. So, you might be wondering, who is the mother of his children?
Well, Donnie has two children, an adoptive daughter named Michelle McClurkin and a son named Matthew McClurkin, his biological child. Yet, Donnie has kept his son's mother's identity a secret.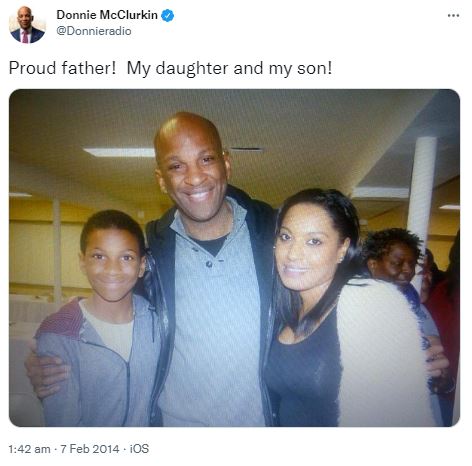 Donnie with his son and daughter. (Photo: Twitter)
There were a lot of speculations regarding him having a wife, while Donnie denied the rumors. 
Nevertheless, Donnie was said to be engaged with Nicole C. Mullen, a gospel singer. They had known each other for more than fifteen years. Their love sparked when Donnie and Nicole traveled together in late 2015.
However, Donnie and Nicole were not engaged. They were in love and talked about marriage but never got engaged. 
Donnie and his supposed wife, Nicole C. Mullen, in 31st Annual Stellar Awards. (Photo: buzz.eewmagazine)
The news of them getting married sparked when Donnie talked to his friend Matt about his wonderful relationship with Nicole and how he wants her to be his wife.
All of Donnie's fans rejoiced when his friend announced that Donnie was getting married.
After the news blew up the internet, Donnie and his supposed wife, Nicole, took their social media and cleared all the doubts.
In an interview with Premier on Demand, Nicole shared that they haven't yet gotten engaged and are on their way to doing so.
Explore: LaVan Davis Has a Wife? Who Is She?
Nicole wanted to take things slowly with Donnie because of her previous failed marriage. 
But it seems they have been separated, and Donnie is alone again. 
You May Like: Kevin Clash's Married Life and Struggle with Sexuality
Donnie McClurkin's Career
Donald Andrew McClurkin, Jr. was born in Copiague, New York, on November 9, 1959. His early years were incredibly difficult.
His two brothers passed away when he was eight years old, and his two sisters both struggled with addiction. Adding to his struggle, he was molested by his great uncle and his son. 
Recommended: Jase Robertson's Happy Family Life with His Wife & Kids
Due to his traumatic experience, he began attending church and became interested in gospel music.
He had founded the McClurkin Singers by the time he was a teenager, and he later founded the New York Restoration Choir, which has records dating back to 1975.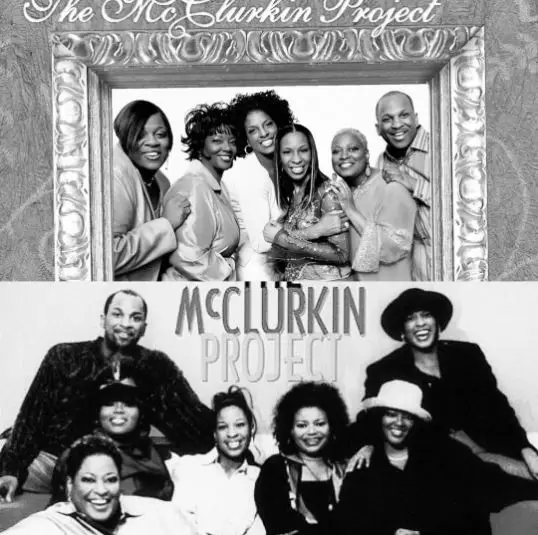 Donnie's The McClurkin Project. (Photo: Instagram)
His devotion to the church and dedication to his principles helped him progress to the post of senior pastor.
He also hosted his television program, 'Perfecting Your Faith,' in 2009. He has also played in the movie 'The Gospel and The Fighting Temptations.'
At the age of 62, Donnie has amassed a huge fortune to his name.
According to Celebrity Net Worth, Donnie has accumulated a net worth of $5 million. 
As of now, Donnie lives a comfortable life in his $1.7 million home.