Entertainment
Dreka Gates's Husband Clears Out Her Pregnancy Rumors
Dreka Gates Was Speculated to Be Pregnant Which Made Her Husband Come Forward & Address the Matter. So Is Dreka Gates Really Pregnant?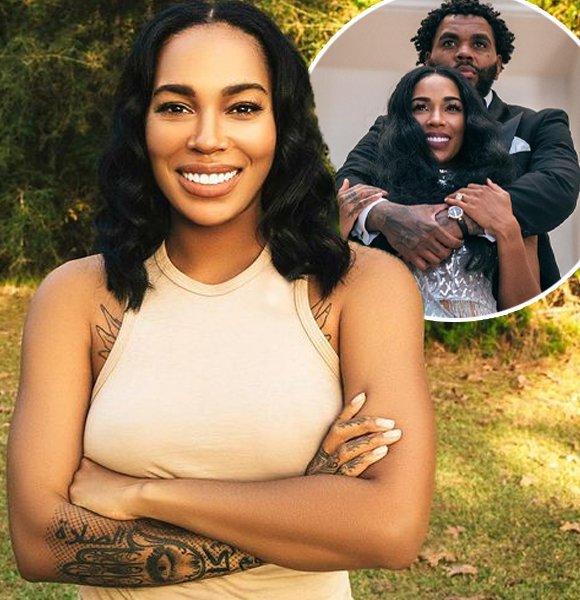 Popular internet sensation and a very well-known actress Dreka Gates also known as Kevin Gates's wife's life both in professional and personal front is to drool for. 
However, being media personalities, they are blessed with immense love, but at the same time, each and every little detail of their life is out to be judged and directed, which gives rise to rumors. 
A similar thing happened to the couple a year and a half back when intricate detail of their personal life was put forward and made into a piece of news. 
Dreka Gates & Her Husband's Response
In 2019, the internet was hit with the news that rapper Kevin Gates's wife Dreka Gates was pregnant. 
Dreka and Kevin got married back on October 17, 2015, and had two children together until the news broke in 2019, which would eventually make the family a family of five. 
A particular post where Dreka was featured showed Gates with (what seemed like) a baby bump. The moment the post hit the internet, people began congratulating the two for their new journey together. 
To break the news, the two were not expecting a baby together. And funnily enough, the picture was misunderstood by the general media. 
"She drank a lot of water and her stomach was sticking out," 
Told the father of two when he was asked if his wife Dreka was pregnant. In the interview with Complex Kevin, cleared out all the rumors and further addressed that Dreka, in fact, "doesn't have a bun in the oven."
Another Rapper: Awesome Rapper Sean Comb Split/Breakup With his Dancer Girlfriend, What about his Kids? Planning to Sell House?
So there you go, peeps the actress and rapper duo are not pregnant, but they do share a very healthy and happy life with their two other kids.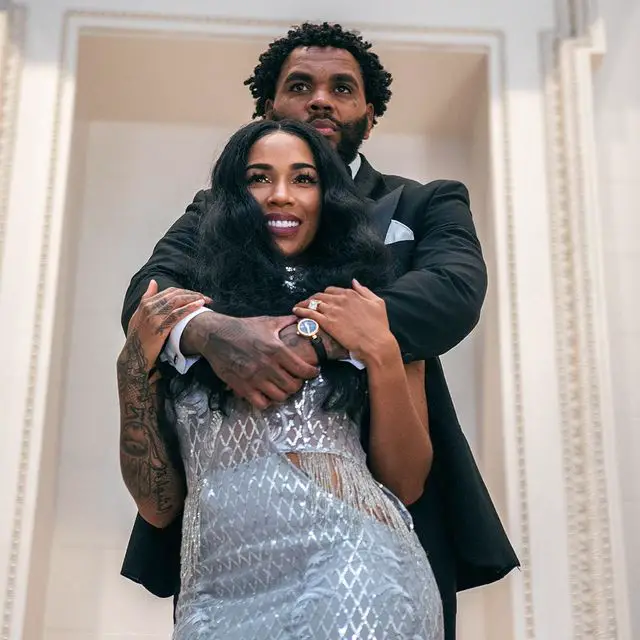 Dreka Gates & Her Husband (Source Instagram)
With over 2.3 million followers on her Instagram, the mother of two is never short on posting pictures of her beautiful children.
Looking at how happy their children make them, it is only a matter of time when we actually get the news of baby number 3 on the way. 
But as of now, the two seem to be busy building an empire for themself. Kevin is a notable rapper on his own, and Dreka, well, who does not know this charming woman who takes up a role of a mother, businesswoman, actress, and social media star. 
Mother Of Two: Mother-Of-Two Nancy Cordes Is A Married Woman. Who Is Her Husband?
Balancing the line between professional and personal life, she caters well to being a loving mother, a supportive wife, and a strong role model for many women out there. 
Dreka Gates's Net Worth
Dreka, age 35, along with an actress, is also a partner in her and her husband's venture. The life partner turned business partners opened the Bread Winner's Association record label; considering her husband is in the music industry, it was the right move for them.
Dreka, who was already a popular figure, gained more media reach after she starred in her husband's music videos. Her husband Gates also put out music dedicated to his wife, named Dreka. The music video features scenes from their private life and marriage.
Kevin Gates's Song Dedicated To His Wife
Apart from being on music videos, she has her own YouTube channel where she makes lifestyle vlogs/videos and fitness videos.
Her YouTube account with over 142 thousand subscribers garners an average of 100k views per video, meaning Dreka gets generous earnings from her channel.
Additionally, she is also the booking manager for Kevin and handles his shows and appearances.
From children to a rewarding career, it is no doubt that the husband-wife duo lives quite a perfect life. Moreover, the couple flaunts a hefty net worth of around millions. Their net worth is accompanied by Dreka's revenue alone and Kevin's $1 million net worth, as reported by Celebrity NetWorth.
More on Gates & Her Tattoos
Born on August 31, 1986, she is 35 years of age as of 2021. Her full name is Shadreka Centuri Haynes, and she follows Islam. Looking at her tattoos, her religion seems to reflect on them. She has carved many religious symbols on her body. 
With very little information about the meaning behind her tattoos, we cannot really describe them as we do not in any way want to disrespect her faith. 
But it sure has a great significance for Gates, and her tattoos only enhance and add to her beauty every time she flaunts them.