Celebs
Dutchess Lattimore's Life After Split with Fiancee and Baby Daddy Drama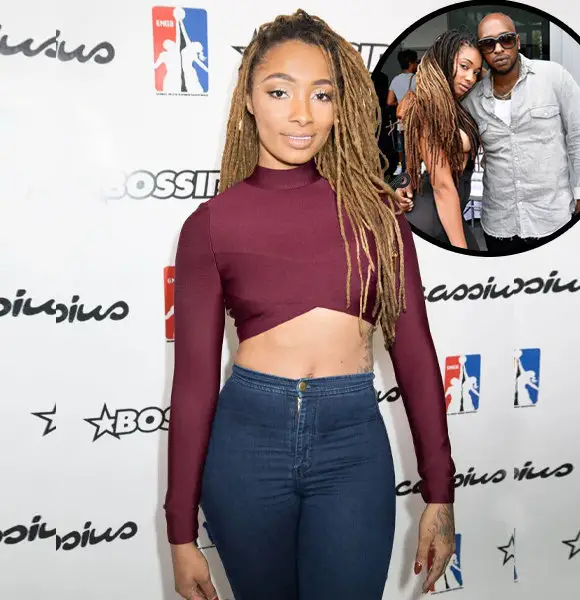 Dutchess Lattimore is a tattoo artist and model who rose to popularity with the VH1 show 'Black Ink Crew.' The show revolved around tattoo artists, but it also gave viewers a look inside their personal lives. 
The audience might already know from the show that Dutchess had a boyfriend, but later it was also revealed that she had a baby. So sit back and keep reading to get all the tea.
Who Is Dutchess Lattimore's Boyfriend? 
Cristana Lattimore, a.k.a Dutchess Lattimore, seems to be single as of now, but she's had a rocky dating history in the past.
Also featured in the show was her boyfriend, Ceaser Emanuel. Their relationship was known to the public, but Dutchess hasn't revealed about her previous boyfriends.
Read more on: Sabrina Parr After Messy Split with Lamar Odom- What Happened?
Moreover, Dutchess and her boyfriend were pretty serious about each other. After dating for some time, Ceaser popped the big question to Lattimore in 2015, to which she gave an affirmative answer.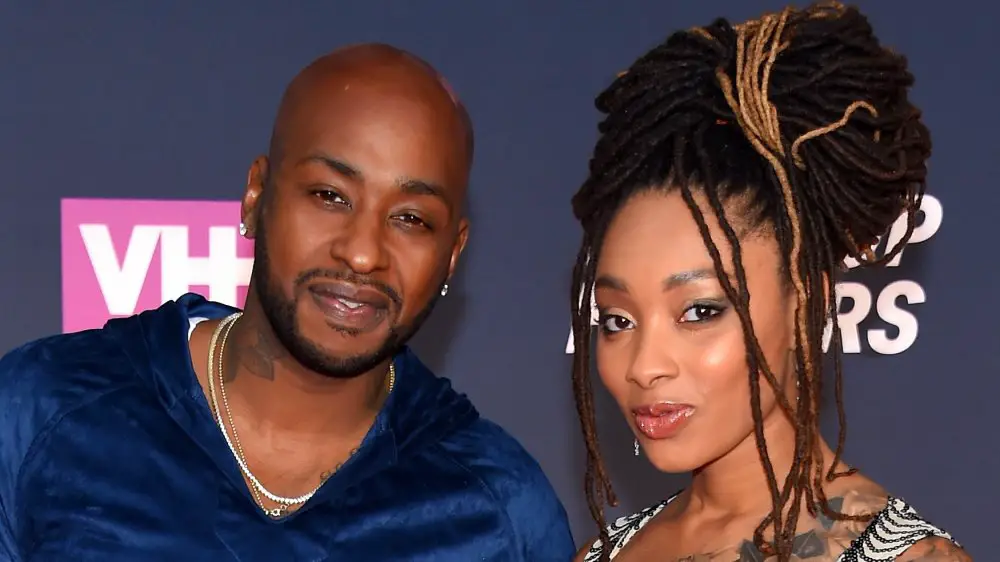 Dutchess and her fiancee, Ceaser Emanuel (Source: Nickiswift)
However, their relationship could not progress beyond that, and their romance halted after a year. Dutchess and her fiance never got to becoming husband and wife. The reason is alleged cheating rumors on both sides. 
Ceaser was accused of cheating on Dutchess with another girl, whereas she was also apparently cheating on him with someone else.
While both parties remained adamant about denying the rumors, the result was ultimately separation.
Despite having an unstable relationship, Ceaser says that splitting with Lattimore was his loss. The two worked together as well, so he felt lost without his partner. He stated,
But my most defining loss of my life I have to say was is when I lost my fianceé.
He continued, "So when she left, I had to start second-guessing everything — you feel me? Because I didn't know business. I had two shops at the time, and I'm just still trying to figure it out."
On the other hand, Dutchess moved on from him, and rumors about a new boyfriend started churning in quickly. She was linked with Carolina Panthers cornerback Zack Sanchez, but further details about them never came out. 
You may like: All You Need to Know about Torian Easterling
Moreover, Lattimore's past brings more questions to the surface. The news came forward about her having a child in the past, which was a surprise to all.
Did Dutchess Lattimore Have a Baby?
The truth is, Dutchess has not spoken up about having a child, but she got into a feud with fellow castmate Sky Days regarding her children.
They got into an argument after she interviewed Sky's son and baby daddy. Unfortunately, Sky had a teen pregnancy and had given up her sons for adoption.
Later, she reunited with her kids, but she had stated in the show that she had twins in the past. 
However, they were not twins, and Dutchess exposed the fact, which got her into all the drama. Furthermore, Sky's son showed resentment towards her for being absent during his childhood, which worsened things even more.
 So, Dutchess does not have a child herself but somehow got in between all the baby and baby daddy drama.
As for now, she appears single with no mention of a new partner or husband. Instead, the Pretty N Ink owner is rather focused on her career as a talented tattoo artist.