Entertainment
Dylan Neal's Two Decades of Marriage Still Going Strong
Adding to Dylan Neal's fulfilling life with a wife of over two decades and two children is his career earning him a heavy net worth.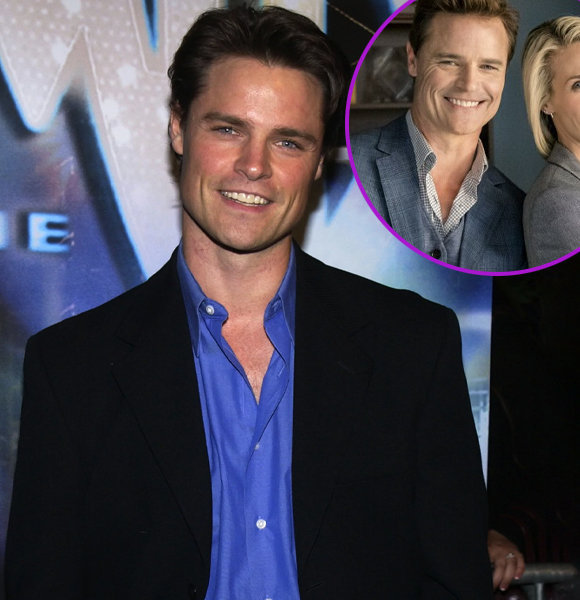 Canadian actor Dylan Neal's relationship with his wife is not just limited to personal space, raising their children. Instead, their bond extends to the professional front as they are renowned for their combined work in producing the TV series Gourmet Detective.
Dylan Neal and His Wife
While Gourmet Detective, released in 2015, garnered a positive response from the audience, the duo, Dylan Neal and his wife, Becky Southwell, also grabbed attention for their works in the series for co-writing and co-producing it.
Besides, Dylan also starred in the series portraying the lead role, Henry Ross. Since their professional collaboration, the pair have received more traction regarding their love life.
But, based on the couple's social media presence, they dont seem to be very flashy about their private life except for a few glimpses of their special family moments.
In that regard, one of the actor's treasured moments on his Instagram is from September 22, 2018, when he dedicated the post to his beloved on the celebration of their twenty-second wedding anniversary. As mentioned in the anniversary post, the pair celebrated their 22 years of togetherness.
Through the anniversary' gram post, Neal, age 52 (as of 2021) shared a cozy moment with his love watching Matinee while their children were off to school. Pairing the picture of his quality alone time with Becky, he wrote,
How do you celebrate 22 years of marriage? With a matinee while the kids are at school of course! Love you babe, happy anniversary.
Several of his followers bombarded the comment section with an appreciation for the couple's long term happy married life, and one of the well-wishers wrote,
Love that you have a long-lasting marriage. Very odd for your profession wonderfully odd. Congrats.
Married on September 21, 1996, the long-time pair are now running on the twenty-sixth year of their marriage and are parents to two wonderful kids.
Get to know - Inside Jamie Brewer's Personal and Professional Life
Dylan's Love for His Children
The Bold and the Beautiful actor is a father to his daughter, Bella Neal, and his son, Griff. His social media posts are pretty evident in how close he is with his children, who often appear on his socials.
The proud father ensures not to miss celebrating any special memories related to his kids. On that note, Dylan took to his 'gram in 2020 to share his daughter's thirteenth birthday celebration when the father-daughter duo took a tour to Disneyland.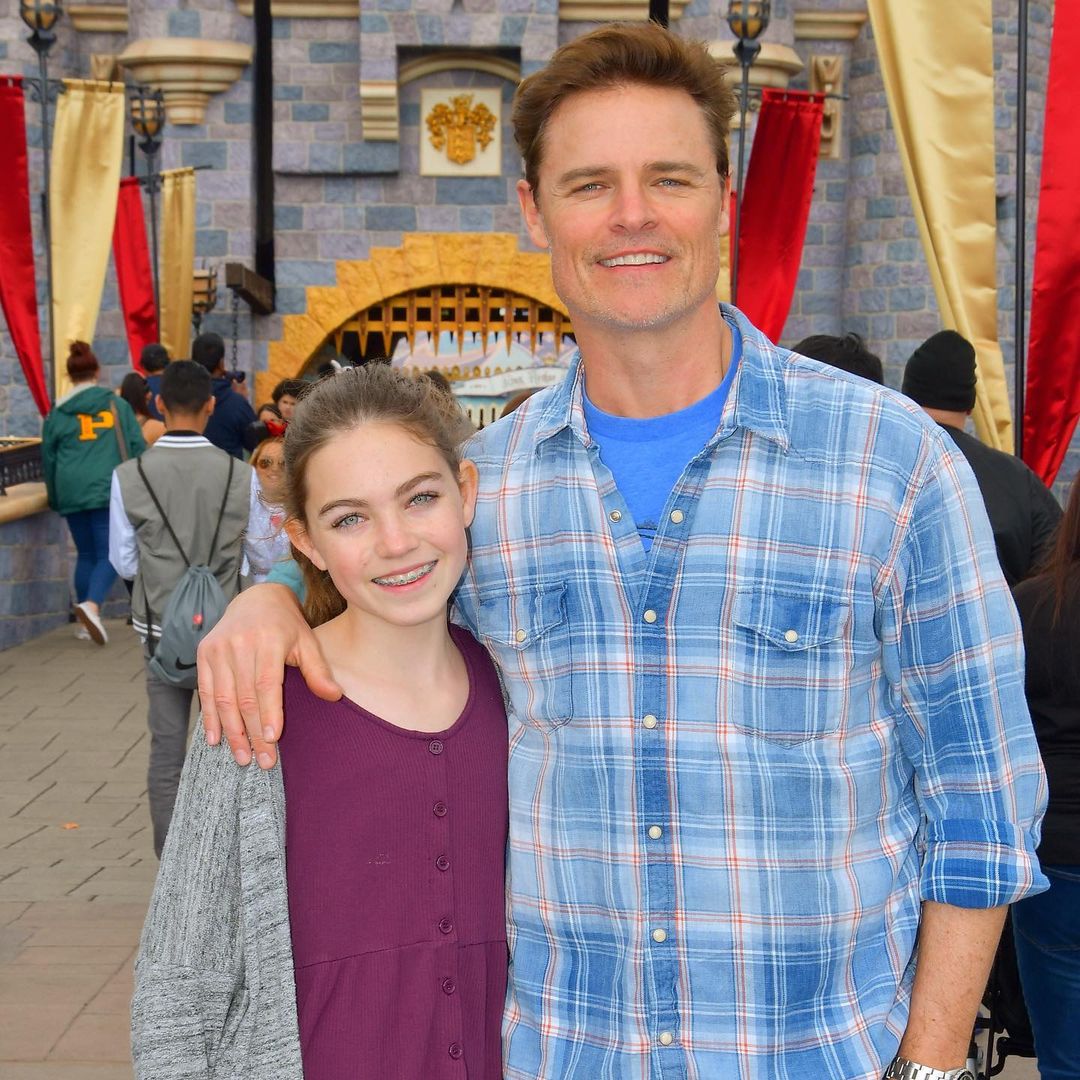 Dylan with his daughter in Disneyland (Source: Instagram)
Well, the doting father is equally loving to his son. Showing his affection for his son, he made sure to send out his best wishes to his son, Griff, through his Instagram post, writing,
Happy 13th birthday to this guy. Griff, you're the kindest most thoughtful young man I have ever known and I'm so proud to be your dad. Can't believe you're now officially a teenager - where does the time go?! So excited to see where your life takes you. Mom and I love you so much buddy.
Further, Dylan's daughter has already made a TV appearance in 2017, appearing on the TV series Home and Family, which might as well hint at her following in her father's footsteps.
However, what career path the actor's children will take is still mysterious. Whatever the case, they will seemingly have a promising future just like their father, who is now a well-established actor with a hefty net worth.
More on - Inside Notoriously Secretive Life of Jonathan Taylor Thomas
Insight on Dylan's Net Worth
According to CelebrityNetWorth, Dylan's net worth amoun.ts to 2 million dollars as of 2021. Talking about his primary income source, his successful acting profession has bagged him an impressive fortune.
Having been in the industry since 1987, Dylan's domination on screens includes his appearances in countless TV series and films.
And, his most recognized works are The Bold and Beautiful, Fifty Shades of Grey, Blood Ties, Cedar Cove, and Gourmet Detective.
Continuing to mark his prominence, the actor's most recent works are The Gourmet Detective and Christmas She Wrote, along with his upcoming TV series 9-1-1.