Entertainment
Earl Campbell Credits His Family For Being The Biggest Support In His Life
Earl Campbell's history-making career has earned him everything from fame to massive net worth & he gives the entire credit for his success to his wife & family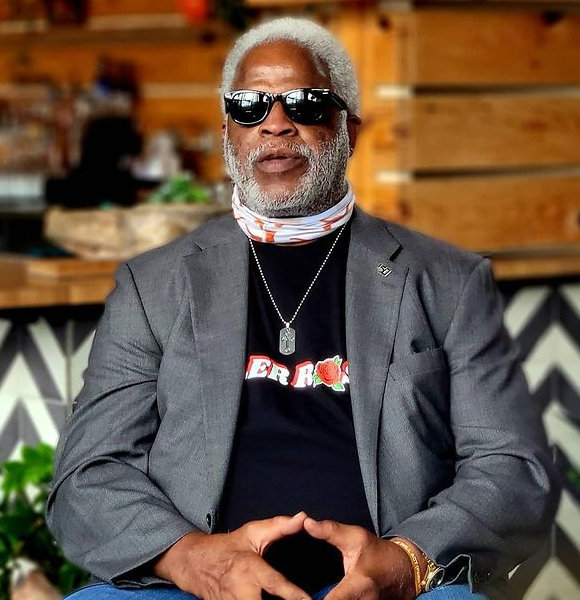 The legendary NFL player Earl Campbell, a.k.a. The Tyler Rose, dominated the news headlines for decades for his stunning gameplay. But besides his history-making career that has earned him everything from fame to massive net worth, Earl's wedding with his wife made the major news back in 1980.
Not only did his one thousand guests witness the couple's wedding closely, but the glimpses of the ceremony were watched by several others when the news hit the spotlight through the nation's top news channels.
Earl Campbell & His Wife
Earl's love life with his wife Reuna Smith dates back to the years when his football career had not even started. The pair who began dating in junior high school eventually tied the knot on May 31, 1980.
The ceremony was held in Tyler, Texas, in Harvey Hall, with nearly one thousand guests present. As the pair walked down the aisle, the bride and groom looked flawless in matching white attire.
Earl Campbell's wedding video as reported by ABC 13 (Source: YouTube)
In the star-studded wedding, reported by ABC 13' s Eyewitness News, the wedding vow of Earl went as such,
I promise to love, honor and support her as long as I live...
From their relationship, Earl and Reuna are parents to two sons, Tyler and Christian Campbell.
Keeping their commitment to being together by each other's side through every walks of life, the former footballer and his wife's relationship is still intact after decades since their wedding. But Earl's journey has not always been smooth sailing.
Together Through It All
Later in life, when he had retired from football, the NFL player began facing some health issues and would remain in prescribed painkillers.
In 2009 the former athlete developed an addiction to painkillers that he took for his spinal stenosis. Earl went to rehabilitation the same year when the addiction got out of hand, and later, he came out clean.
After coming out of the rehab, the legendary NFL player commented on his life after sobriety with Chron as such,
I really enjoy life. I thought I was having a good time being Earl Campbell when I was doing all that. But when I got sober, now I really have a lot of fun.
But to get him through the situation, his family played a huge role. Talking about his family's assist on his sobriety Earl said,
I owe all this to my family and to the good Lord and to a lot of great friends. Anything I've set out to accomplish, I've been able to do that. And when my boys talked to me about getting help, I accepted it.
He credits his family for being the inevitable support during his highs and lows. Besides being blessed with a desirable personal life, the former NFL athlete's professional accomplishments has his name carved amongst the history makers in NFL.
Get to know - Justin Fields Hush-Hush Dating Life And Relationship With Former Players
Who Is Earl Campbell? 
Earl Campbell, age 66, was raised in Texas in a big family with ten siblings. His inclination for sports began from a young age.
Pursuing his passion for sports, Earl continued playing football while at the University of Texas at Austin. With his impressive college football career, he entered the NFL as a 1978 draft.
Throughout his over a decade of NFL career, he played with Houston Oilers and New Orleans Saints. He earned the titles such as NFL Valuable Player, three times NFL Offensive Player of the Year, NFL Rookie of the Year, three times All-Pro, Ber Bell Award winner, and the list goes on.
Widely acknowledged as one of the NFL's outstanding running back players, he retired his jersey number 34 in 1987.
More on - Maya Brady Is On Her Way Towards A Successful Career
What Is Earl Campbell's Net Worth?
Talking about his net worth, Earl Campbell's astonishing career has garnered him a massive wealth of 25 million dollars, as reported by Celebrity Net Worth.
In 1981, the former athlete had an annual salary of 1 million dollars during his affiliation with Oilers. Moreover, his assets also included his Houston area house that was assumably sold for millions of dollars.
With his accomplished career and fulfilling family life, the former athlete has been relishing his retired life with his family. However, in the past, people were concerned and began questioning, 'Is earl campbell still alive?.' But the concern might have arisen because of the degrading health that caused him to lose weight.
Moreover, people might have mistaken for his mother's death that occured in 2009. Nonetheless, today, the former athlete is doing well and rejoicing his life with his family.