Eddie Alvarez's perfect balance of garnering impressive net worth from his career and being with his family is all thanks to his incredible wife.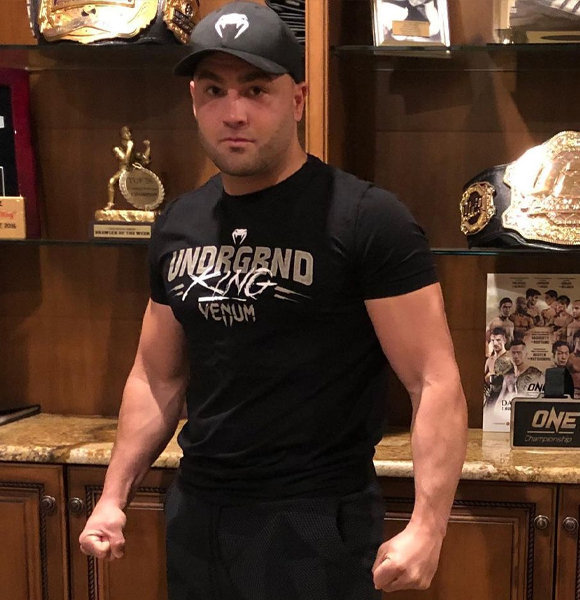 American mixed martial artist Eddie Alvarez has become a household name due to his successful UFC career, and it would not be possible without the relentless support of his wife.
While he was having difficulty balancing his work and personal life, his wife's undying support came into the picture, which helped him achieve his goals. In a featured video with ONE, the martial artist elaborates on how his wife became his pillar for success.
Eddie Alvarez Credits His Wife For His Success
The work-life balance for me has always been the most difficult thing I had to overcome. But, honestly, the best way to have that figured that out is to have an incredible wife.
UFC Lightweight Champion said in a featured short video talking about the sacrifices he had to make for his success.
Eddie, being a father to four children from his years-long marriage with Jamie, wants to inspire his kids to grow into responsible adults, and his wife is always standing by his side supporting whatever goals he sets in life.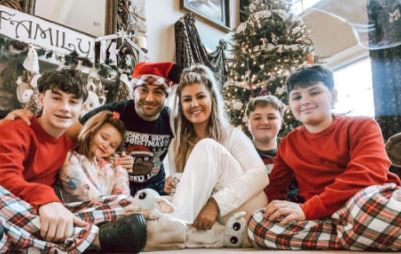 Eddie Alvarez posing for Christmas picture with his wife and kids (Source: Instagram)
"She knows my weaknesses, she knows my strengths, she knows everything about me. She keeps me present in this house even when I am not physically here."
Eddie's endless praises for his wife never end, as she is the one who has been handling the family while Eddie is busy preparing for fights.
Understanding each other's responsibilities and taking on the individual roles wholeheartedly to uplift one another is what family is all about.
Eddie Alvarez talks about his wife's support in accomplishing his dream (Source: YouTube)
The presence of a special person in his life who understands sports has been a blessing for Eddie, and the two perfectly fit the picture of a power couple.
A career as a fighter and his dream to become the best among the best led him to make valuable sacrifices in his life, but Jamie made sure to be his backbone throughout his journey to success.  
Personal life of - Yasiel Puig's Partner Treats His Son From Previous Relationship As Her Own
Their Love Story
The couple's inevitable bond dates back to the time when they were teenagers. Eddie Alvarez, age 37, met Jamie while he was fifteen, and their bond is still going strong after two decades of their togetherness.
The high school sweethearts share several unforgettable memories.
Reminiscing his earlier days with Jamie, Eddie shared his memory from their youth when they wanted to go to a dance club but were too young to get in and used fake IDs.
Sharing another fond memory, the UFC champion said,
From there, we hung out almost every day. I never liked being in my neighborhood, ever. I didn't have a car, so she would drive to one of the most dangerous neighborhoods in Philadelphia and pick me up. I honestly was scared for her sometimes.
Having dated for several years, the couple tied the knot in 2008. Withstanding all the hardships together, their bond has only grown stronger with each passing year.
Get to know - Having Two Athletic Sister's Justin Fields Was The One To Fulfill His Father's Dream
Eddie's Net Worth
The success Eddie has garnered throughout his career did not come easy. However, with several sacrifices and constant dedication for the game, he secured the titles, including the UFC Lightweight Champion and Bellator Lightweight World Champion.
His outstanding skills left him being recognized as one of the most accomplished Lightweight champions in UFC history. 
With such an accomplished career, Eddie is estimated to have amassed a net worth of 8 million dollars. Besides his astounding career as a fighter, his fortune also comes from brand endorsements and merch sales.