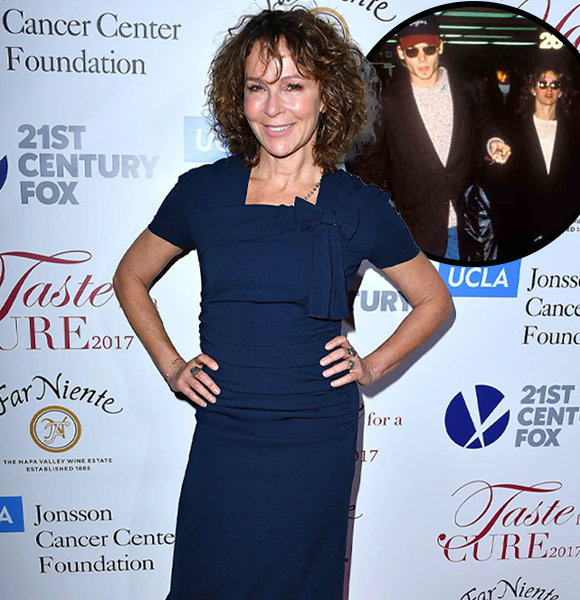 80s heartthrob Jennifer Grey has made her mark in the industry, and viewers still adore her for her charming looks and persona.
Apart from her successful career, her dating life has also caught the public's attention. Her affairs with popular actors, including Johnny Depp, have been a topic of gossip over the years.
Jennifer Grey and Johnny Depp's Dating History 
Both Jennifer and Johnny have dated multiple people from the same industry. Being a celebrity can attract a lot of attention, and Jennifer and Johnny's relationship has been well-known to the public.
However, the couple's chemistry has a tale of its own. The actors started dating in 1989 and sparked curiosity about their love life.
Johnny Depp and Jennifer were both fresh faces in Hollywood who had garnered substantial success, so the news of them getting together came as a delight to fans.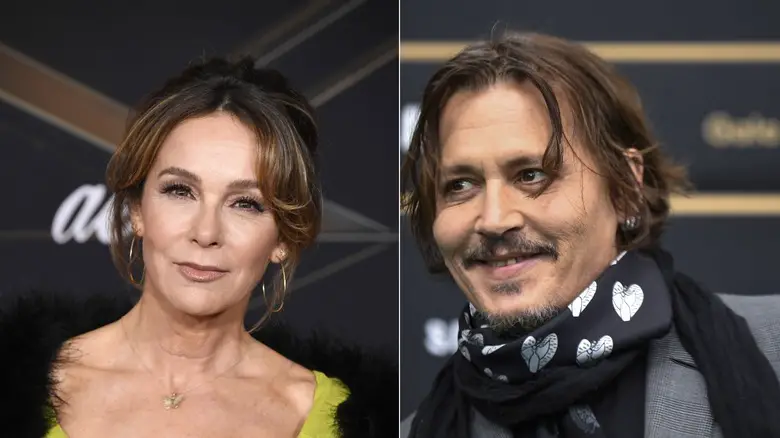 Jennifer Grey and Johnny Depp (Source: The List)
In fact, the two were quite serious about each other. In the short span of their relationship, the former pair had already started making wedding plans. 
Despite being star actors during the time, many details about their relationship have been left out. Likewise, they have not disclosed much about their relationship, but it seems like the time they spent together was cherishable for both.
Also check out: Discover Michael Moriarty's Bumpy Dating History
They were reportedly together for only one year, and they got engaged during that time wishing for a long future ahead of them. But unfortunately, the two parted ways, and the engagement never got to turn into a wedding.
However, the pair have moved on from their past now. Johnny Depp has found love again and became a father to two kids. 
Similarly, Jennifer moved on pretty quickly from her split with Johnny Depp and got married to another handsome man later on. 
Who Is Jennifer Grey Married to?
Jennifer is married to actor Clark Gregg. The couple tied the knot in 2001, a year after dating, and have a daughter, Stella Gregg, together.
They had a happy marriage until 2021. Then, unfortunately, after two decades of matrimony, they made the difficult decision to part ways with a heavy heart.
The reason is unclear, but maybe things just didn't work out for the two. Sometimes, love isn't enough to make things run smoothly.
In an Instagram post, they announced their divorce in 2021 and said they would still be raising their daughter together. 
Similar stories: Amy Ryan Says She Can't Stop Thinking about Her Daughter
"We recently made the difficult decision to divorce, but we remain close and are deeply grateful for the life we've shared and the wonderful daughter we've raised," she wrote in the Instagram post caption mentioning her divorce. 
She has been single since then and is raising her daughter. Her ex-husband is also involved in the process. 
Apart from Johnny Depp and Clark, Jennifer has dated a few other top names in the industry, such as Liam Neeson, George Stephanopoulos, Matthew Broderick, William Baldwin, and even Madonna!
After a successful career and exciting dating life, Grey has slowed down the wheels and is riding it solo for now. She is kept busy with her upcoming projects and taking care of her daughter.