Celebs
Elijah Judd's Big Proposal Moment REVEALED!
Elijah Judd's most awaited wedding finally took place after years of his surprise proposal to his long-time beau, and his mother Wynonna Judd, a country music royalty, could not help but share the happiness with her fans.
Elijah Judd's Wedding
Before treating the fans with the wedding picture of Elijah, Elijah's dotting mother took to her 'gram to share her son's treasure-worthy moment.
In the post of December 22, 2017, Wynonna's Instagram feed popped with a series of pictures of her son proposing to his now-wife, Hailey Williams.
Flaunting her proud moment of Elijah taking a big step in his life, her posts showcased the proposal step by step and perfectly captured the joy of the moment.
How sweet! 
As seen in the first picture, Elijah put the engagement ring on Hailey's finger in a romantic setting with little cubes placed behind them that read 'marry me?'
Likewise, the following image displayed the ring with which he asked his beloved the big question. Must say, the big sparkling diamond was quite impressive.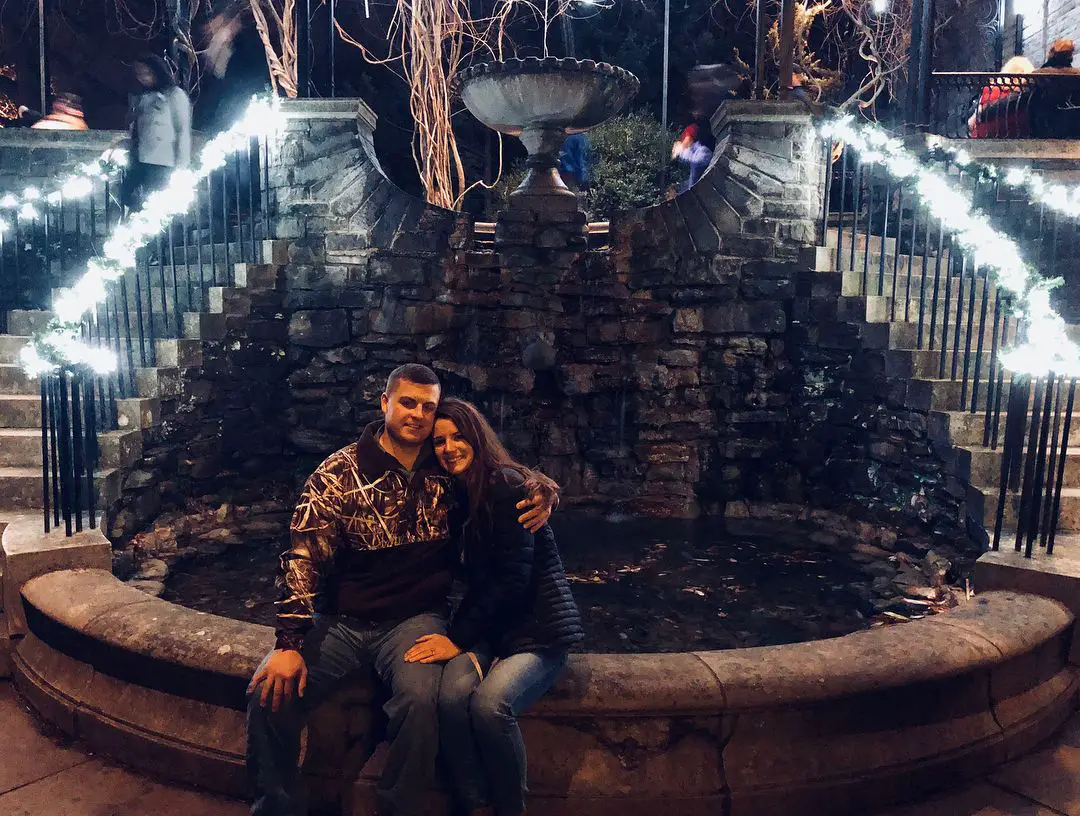 Elijah Judd posing with his now-wife after his big proposal night (Source: Instagram)
In the latter picture, the freshly engaged couple was accompanied by their family members at the proposal venue. The happiness of the lovely family shone through their smiling faces.
Get to know - Who Is Jeff Lynne's New Partner? Is She His Wife?
Further, the post ended with additional pictures of the couple posing with romantic gestures warm enough to melt your heart.
Well, the pictures were not simply enough to express the excitement Wynonna felt for her son that she took few words to share it with thousands of her Instagram followers, writing,
My son Elijah proposed to his love of 7 years, Hailey, last night. I am one proud Mama! Merry Christmas indeed!!!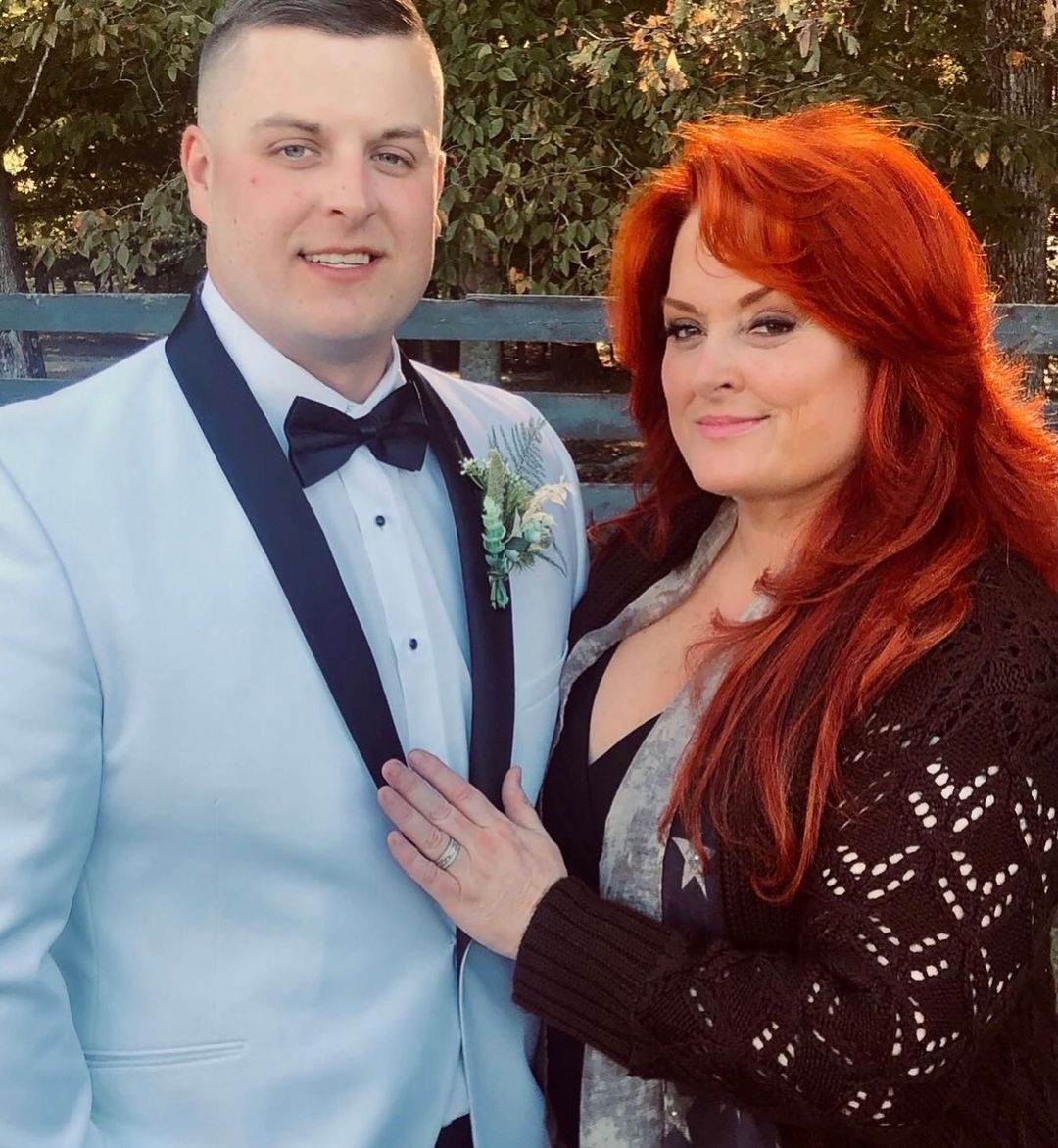 Wynonna's with Elijah on his wedding day (Source: Instagram)
Fast forward to three years after their engagement, Elijah and his then-fiancee tied the knot on September 19, 2020.
However, the singer only gave a glimpse of one of his wedding pictures to her followers later on his twenty-sixth birthday, wishing him on the special occasion.
As Elijah seemingly prefers a low-key life, he is not active on any socials keeping his personal life away from much attention. But the couple is probably relishing their married life together. 
More on - Dana Winner with a Mysterious Man? Is He Her Husband?
What Does Elijah Judd Do for a Living?
Apart from his profession, Elijah is mostly recognized as the eldest son of acclaimed country singer Wynonna Judd.
Born on December 23, 1994, Elijah's father is Arch Kelley II. The Nashville-born's relatively low appearance in the media might leave many with questions on what profession he follows, but being raised by a rockstar mother, he eventually grew his inclination towards music.
He is known for his involvement in the making of his mother's album A Classic Christmas in 2006, where he contributed as backing vocal.  
The Christmas album was well-received by the fans, while some of its songs also peaked in the top ranks on Hot Adult Contemporary Tracks the year it was released.
After this, most aspects of Elijah's profession remains concealed; given that he already contributed to his mother's album, he is probably continuing his career in music.