Music
Who Is Jeff Lynne's New Partner? Is She His Wife?
Jeff Lynne by the looks of it, seems to have decided to keep his personal life out of reach due to whatever reasons, and well, he has been successful in doing so. 
English singer/songwriter, Jeff Lynne by the looks of it, seems to have decided to keep his personal life out of reach due to whatever reasons, and well, he has been successful in doing so. 
Given his relationship background, it all seems fair as his relationship with his previous wife, or should we say wives, has not gone down precisely ideal. 
Jeff Lynne Has a Wife?
Jeff Lynne is in a healthy and long-term relationship now. His relationship with Camelia Kath is a known aspect of his life; however, what is unknown to many is his day-to-day love life with Kath.
Lynn has kept all of the lovely details inside his marriage as secret, and his decision does not seem far-fetched if we look at his relationship history. 
He was previously married to his first spouse, Rosemary Lynne, in 1972, and their relationship lasted for five years before the couple decided to separate.
Although the reason is not revealed, the couple does not seem to share any children together. 
The co-founder of the rock band Electric Light Orchestra then married his second wife Sandi Kapelson soon after his first divorce in 1979. 
However, his marriage with his then-wife Sandi was fruitful as it blessed him with two daughters, Stephanie Lynne and Laura Lynne.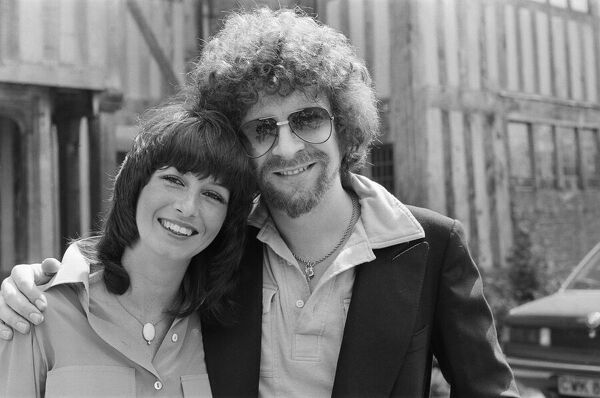 Jeff Lynn with His Previous Wife, Sandi Kapelson (Source MediaStorehouse)
His previous wife, Sandi Kapelson, has also worked with Jeff on a few songs as she is listed in a few of his discographies in vocals. However, his relationship with Sandi also eventually broke off. 
As of today, the English singer has been dating Camelia Kath. Although intricate details of their relationship are unknown, Camelia never shies away from making appearances with her man. 
Keep Reading: American Singer & Actor Billy Ray Cyrus' Supports Pansexual Daughter Miley Cyrus
The pair are often spotted on events together, donning matching outfits looking all cute together.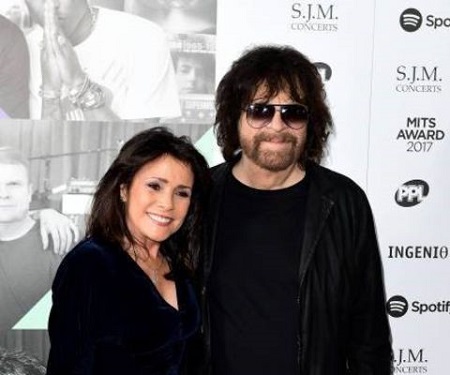 Jeff Lynn With His Partner Camelia Kath (Source- ArticleBio)
Back in 2016, an amusing instance was captured in an airport that clearly showed how comfortable they are with their relationship 
Upon getting out of his car in LAX, Jeff was approached by a woman who asked him to sign his autograph on her chest, which the singer very politely agreed to, but the most interesting part was when Camelia started directing him on where the autograph would look good. 
She can also be seen telling her, 
"Tickle Tickle"
Followed by everyone's laugh.
Camelia Kath Helps Jeff Lynne Sign His Autograph On A Womens Chest
So even though this might not be a solid testament to their love, it still shows how comfortable Camelia is with her man and that she likes to keep the environment light-hearted. 
More Instances On Airport: Is Lil Tecca Dead? Check His Net Worth & Girlfriend Details
Although it is not possible that the 73-year-old did not get silent treatment afterward. 
After all, she is his partner, and lord have mercy if anyone upsets their partners. What comes afterward is obviously an experienced thing for many. Right?
Moving on, when it comes to Kath's previous relationship, she was married to Kiefer Sutherland and Terry Kath. Now, she is living her life blissfully alongside her present husband. 
Besides, Lynne's two daughters are also doing well with their respective lives.
His daughter Laura has started moving in her father's footsteps. She is a trained backing vocalist and a session singer and has been a part of a few of her father's albums. 
She completed her education from the Fashion Institute of Design and Merchandising. In contrast, his other daughter Stephanie lives a low-key life. 
All and all, Lynne now seems to be stable and happy with his relationship with Camila.
Backed by a successful career and tons of achievements in his professional front life seems to be thriving for the 73-year-old.