Entertainment
Elizabeth Marvel & Her Husband's Three-Decade-Long Love Story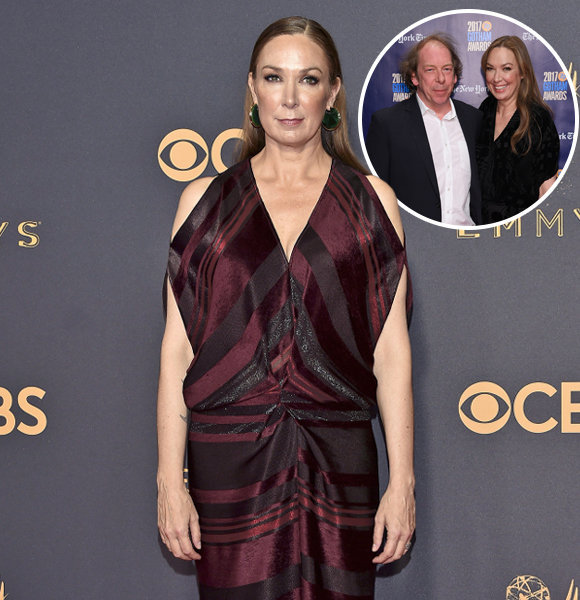 Most people believe that first love doesn't last. But the 'House of Cards' actress Elizabeth Marvel is an exception to that theory. 
Elizabeth and her first love, now her husband, have been together for over three decades.
Let's learn more about their adorable love story. 
Elizabeth Marvel's Husband 
Elizabeth is married to her first love, the '12 Years a Slave' actor Bill Camp. Elizabeth and her husband, Bill, exchanged their vows at a park in San Francisco on September 4, 2004.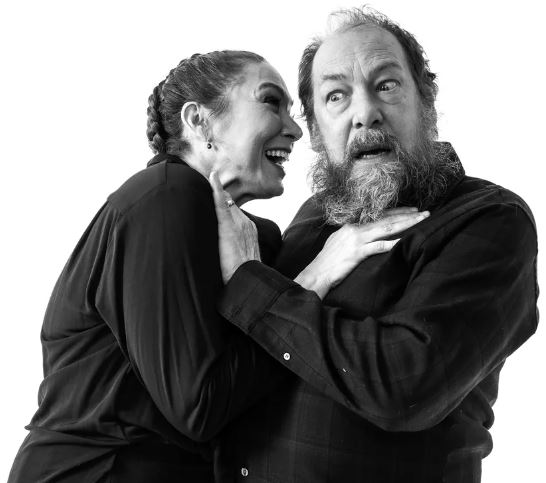 Elizabeth with her husband, Bill Camp. (Photo: Vulture)
The pair had been together for fifteen years before getting married. Although they had not initially considered getting married, the 9/11 tragedy made them realize their priorities.
The 'Gifted' actress first saw her husband when she was 15, and Bill immediately caught her attention. You can call it their destiny; they again met at the Juilliard School, where Elizabeth was a freshman and her husband, Bill, was a senior.
Explore: The Love Between Taral Hicks and Her Husband Has Always Been Real!
Elizabeth caught Bill's attention right away, but he lacked the confidence to ask her out. So, on her first day, Bill assisted Elizabeth by giving her a school tour.
Even though it might seem like they started dating instantly, they didn't have their first date until Bill's graduation.
In an interview with Vulture, Elizabeth admitted that she always thought of Bill even before knowing him properly. 
Elizabeth and her spouse have now been married for almost two decades and have been together for over three decades.
From their beautiful marriage, the couple has a son, Silas Camp, who is known for being an actor, writer, and director of  With/in: Volume 2 (2021) and With/In (2022). So, it seems like their son has already taken in their footsteps.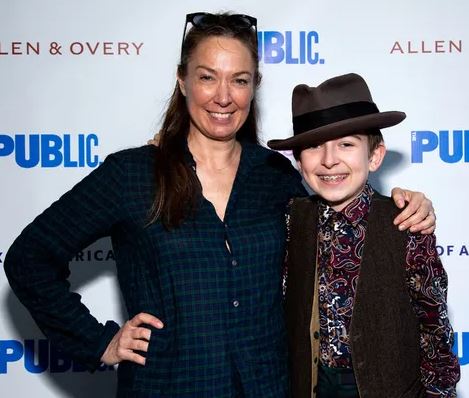 Elizabeth with her son attending an event. (Photo: broadwayworld)
Elizabeth Marvel's Career
Elizabeth Marvel was born in Los Angeles, California, on November 27, 1969. Since childhood, she has always been fond of theaters, drama, and acting.
She has made appearances in off-Broadway shows since the early 1990s. Throughout her career, Elizabeth participated in numerous theatre shows.
She was also able to win Obie Awards because of her amazing performance. 
Recommended: Chiwetel Ejiofor Supports Gay People While Having A Girlfriend
Her first television debut was in 'Homicide: Life on the Street.' Then, her portrayal of Nancy Parras in the CBS drama 'The District' attracted public attention.
It's said that Elizabeth once received advice during her career to obtain botox or undergo plastic surgery, but she did not go for it. Instead, she embraces her natural beauty, which is still as radiant as ever.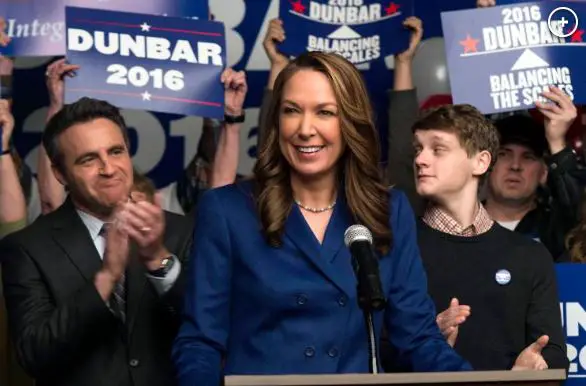 Elizabeth as Heather Dunbar in House of Cards. (Photo: NewYork Post)
At the age of 52, Elizabeth has over 70 theater plays, movies, and TV shows credited to her name. 
'Long Day's Journey into Night' was Elizabeth's most recent off-Broadway performance in 2022.
You May Like: Sandrine Holt Not Thinking To Get Married Again After Getting A Divorce? Or Is She Dating In Secret?
The 'Homeland' actress, who stands at the height of 5 ft 6½ inches, continues to be busy filming for her upcoming movies and TV shows.
Her passion for the film industry and her hard work have worked brilliantly. Although Elizabeth has not provided information regarding her wealth, we can guess that her net worth is in the millions.
Nevertheless, according to Celebrity Net Worth, her husband Bill Camp has amassed a $3 million net worth.
Elizabeth now leads a pleasant life in Vermont on a farm with her family.