Entertainment
The Love Between Taral Hicks and Her Husband Has Always Been Real!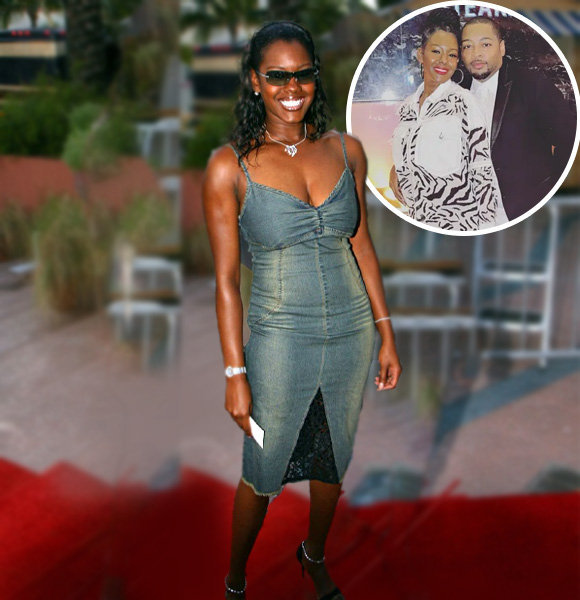 90s star Taral Hicks has enchanted the audience with her on-screen performance and music. Many fondly remember her as sweet Jane Williams from 'A Bronx Tale,' and her image as the character is still fresh in viewers' minds.
But, in the present day, Taral is settled down with her husband and children. Her husband has been beside her for years, and their relationship has blossomed into a beautiful family.
Get to Know Taral Hicks's Husband
Taral Hicks, now Taral Hicks Dawson, is married to music producer Loren Dawson. The couple tied the knot in 2001 and has built a wonderful family together.
You could barely tell, but Hicks is a mother of two teen boys and has been married for over two decades! She has two sons, Jayden and Joel. 
More on celebrity parents: Amanda Brugel Shares Tips on Parenting- Get to Know Her Children
Both Taral and her husband are active on social media and enjoy sharing their adorable moments with their followers, who love to get an insight into their favorite star's life.
We have to say; that their love is infectious. Each post is clad with words of appreciation and gratitude for each other, and it's definitely endearing to see their close bond.
For instance, Taral had a heartfelt message dedicated to her husband on his birthday. "God just sprinkled a little bit of everything on you!!" she wrote, as one of the several compliments she had for her man.
She added on stating one of Loren's many good qualities,
I've watched and I've admired how hard you have worked to be a man of integrity, honest and true! Your heart is huge helping others even when sometimes it's not reciprocated, your sensitivity towards people and how much you care about those that surround you!
Lastly, she ended the caption with a sweet promise,
I'll always be beside you to love you, push you during the trying times, support you, and annoy you! Yep!! That's just what we do at times 23 years I'd be lying if I say you don't pinch a nerve or two at times, but the love is always real! I can never stay mad at you even when I want to you have a way of making me smile.
So, if you were wondering how they made it work for over two decades, Hicks has answered all the questions with her post.
You might like: Openly Gay Actor Nicco Annan Talks about His Portrayal In P-Valley
Likewise, her husband also reciprocates the energy and appreciates Taral in the same way.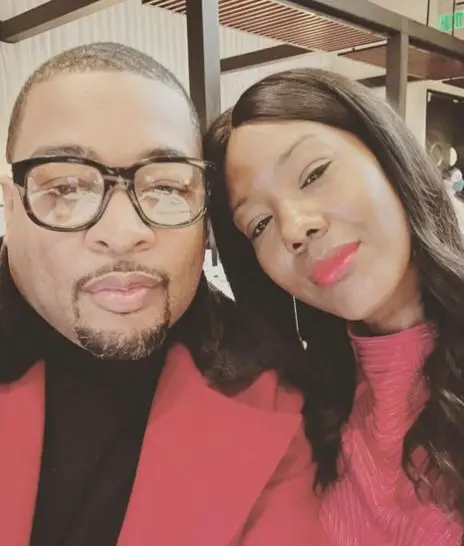 Taral Hicks and Her Husband, Loren Dawson (Source: Instagram)
He left her a sweet message on mother's day that read, "Happy Mother's Day to one of the greatest moms I've ever seen. Love you! Thank you for all your love and support and sacrifices, our sons couldn't have been more blessed to have a mom like you."
Speaking of their children, their boys are growing up to be fine men.
The oldest, Jayden, has already taken inspiration from his father and is an aspiring musician. On the other hand, Joel is still young, so maybe we can hope to see him go after his mother's influence and pursue acting. 
But of course, it's too soon to say now. Nonetheless, the boys have two great role models.
Loren is a successful music producer and runs the LD Music Group. On the other hand, we have Taral, who has a great career in acting and music and surely, has earned a great net worth too.
What Is Taral Hicks's Net Worth?
Taral got her big break with 'A Bronx Tale' in 1993. Since then, she has appeared in several movies and shows. 
Moreover, she also had a great career in music with hits like 'Ooh, Ooh Baby' and 'Silly.'
According to Celebrity Net Worth, she has a net worth of $400 thousand. 
You can catch her latest work in 'A Father's Pride' and 'Chase Street.'