Celebs
Ella Dorsey's Boyfriend Goes MIA from Her Social Media Feed! What Happened?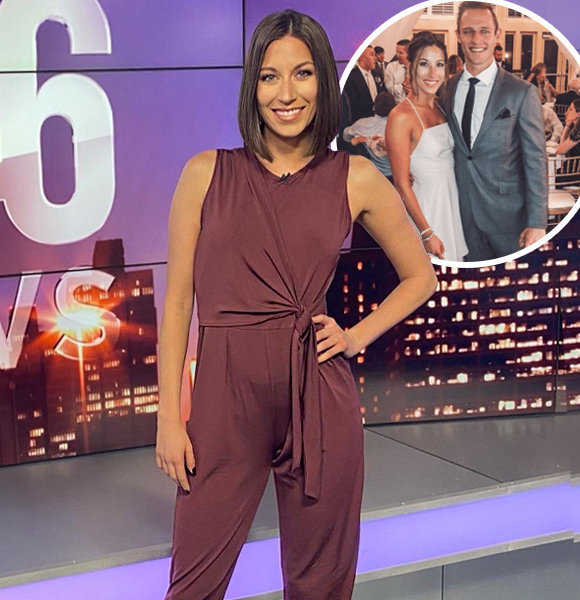 Ella Dorsey is a familiar face for news watchers. She's the weekend meteorologist for CBS 46 News and has been able to draw the viewer's attention with her eloquent news delivery and stunning looks. 
But have the same qualities also attracted a special man in her life? Her boyfriend or the absence of her special one has been a topic of curiosity for many, so we're here to lift the curtains on the subject.
Does Ella Dorsey Have a Boyfriend?
Ella's personal life has never really become a topic of discussion due to the nature of her job. 
But, if you do some snooping around, you can find the answer to the question on her social media page.
She does not have a husband yet, but judging from her posts, Ella does, in fact, have a boyfriend. Her partner is Michael Strahl.
Also check out: Dale Gordon's Life with His Wife- Still Married or Divorced?
Dorsey and her boyfriend look like the picture-perfect couple. Studded with their sparkling smiles in every picture, the two have been on lots of adventures together. 
Ella is, of course, a lover of nature. She loves going on hikes and treks into the forest and lakes, and her lover accompanies her on the trips. 
They have shared a few pictures of them on vacation, and looking at them makes us want to pack our bags and leave too. 
She has been sharing about her boyfriend on social media since 2016. She once shared a humorous anecdote between her and her partner in a tweet. 

So, they might have started dating around that time, but the timeline is not clear. 
However, things got more confusing in the past couple of years because Ella stopped posting pictures of her beau on the 'gram.
She has not posted a picture with Michael since 2020, which raises questions about their relationship. 
Her last post with Strahl was on December 21, 2019. The pair seemed happy and totally in love in the picture, and the caption justified it, as she wrote, "2019 was pretty fantastic with you."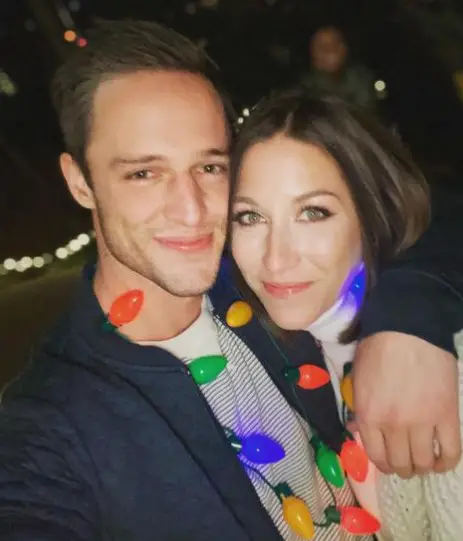 Ella Dorsey and Her Boyfriend, Michael Strahl (Source: Instagram) 
But, Ella's boyfriend is nowhere to be found on her 'gram feed ever since. She is still going on hikes to beautiful landscapes, but her usual partner is not with her.
Maybe they were one of the many couples who faced separation during quarantine, or they are just keeping their relationships low-key; we're not really sure.
Nonetheless, it looks like Dorsey's career has her full focus for the time being, and she's busy building up that net worth. Surely, she has a handsome quantity to her name after years in the business. 
You might be interested: David Portnoy's Relationship with Gilrfriend and More
What Is Ella Dorsey's Net Worth?
Ella has been working at CBS46 as a meteorologist since 2016. 
Growing up, she already knew what she wanted to do in life at the young age of four. Her love for the weather and its phenomena began when her father brought home a VCR of  "Tornado, Hurricane, Flood."
Since then, her interest in meteorology sparked, and she pursued it as her career.
Through her dedication, she has also received the Certificate of Broadcast Meteorology, which is an esteemed designation to broadcast meteorologists. 
According to Payscale, the average salary for the profession ranges from $55 thousand a year to higher, so Ella must have earned a hefty net worth from her job. The exact number is unknown, but it's sure to be a great figure considering her experience in the field. 
All in all, Ella has a great life and a wonderful career doing what she loves.