Entertainment
Ella Gross's Controversy Backed Out By Her Mom! What Happened?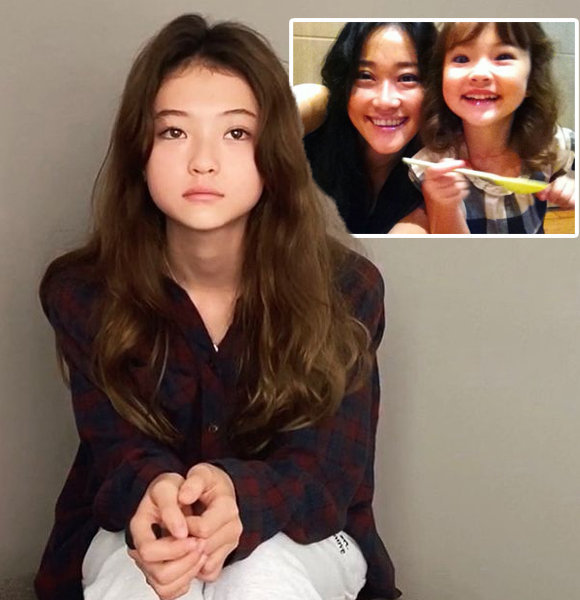 American child model Ella Gross has bagged a huge number of brand deals and attracted major modeling agencies with her. Many might know this pretty face as she has garnered a lot of attention on social media. 
However, along with a fortunate career in the media comes millions of public eye gazing over every little thing you do. 
As a result, the child actor's one particular commercial was not tasted well by the general public, which sparked a debate in social media about whether child actors should be subjected to such ads. 
Ella's Mom Comes In Support
On June 28th, 2019, Baskins Robbins Korea featured Ella in an ad where she was seen in makeup eating the ice cream. As a part of the brand focus, her ice cream scene was the main focus. 
However, shortly after its release, the ads and the company as a whole received an uncountable number of backlash by the public, who accused the brand of "oversexualizing" the child model. 
Baskins Robbins Commercial 
The Korean-American model was not the one that got the backlash as she was just acting on the advertisement, but rather the brand got all the negative hits. 
Shortly after, Ella's mother, who also handles her Instagram account, came forward addressing the issue. 
She seemingly defended the brand, raising her disappointment towards the Korean public for reacting the way they did towards the commercial. 
"What was honestly meant to be a fun commercial for a new ice cream flavor is being perceived by them as something disgusting and horrific. commercial. "
She said while further addressing how as most women, she has many roles but is a mother first, a role that she takes "pride and value" above anything, 
Another Child Actor: "Blue Bloods" Child Actor Tony Terraciano Loves to Play Lacrosse. What's He Been Doing Lately?
Further expressing that people should stop saying that they were doing this for Ella, she concluded her Instagram caption with, 
 "I have realized how a few words of kindness really mean more than a thousand words of hate."
Considering the thousands and millions of backlash, the company also apologized and deleted the video. 
While we cannot take a side to any matter as we get both sides of the story, it is of no doubt that Ella's mother cares for her daughter more than anything and protects her at all cost. 
She is very close to her family, as they are all she is surrounded by on a day-to-day basis. 
Ella Gross's Loving Family 
Ella was born to a Korean mother and an American father, both of which have been a pillar in her life. 
Being from a mixed background, Gross's extraordinary features and unforgetful face speaks for her beauty itself. 
She also has a younger brother whom she loves dearly. Ella is quite active on social media; considering her profession, she surely has to keep up. 
But she equally takes the opportunity to showcase her amazing family and love towards her parents on her social media. 
Family Life Of Another Child Actor: Ava Sangster's Family: Happy Life with her Parents and Siblings, But What About her Boyfriend?
On May 10, 2021, she posted a throwback picture of herself with her mom to shower her gratitude on the occasion of Mother's day.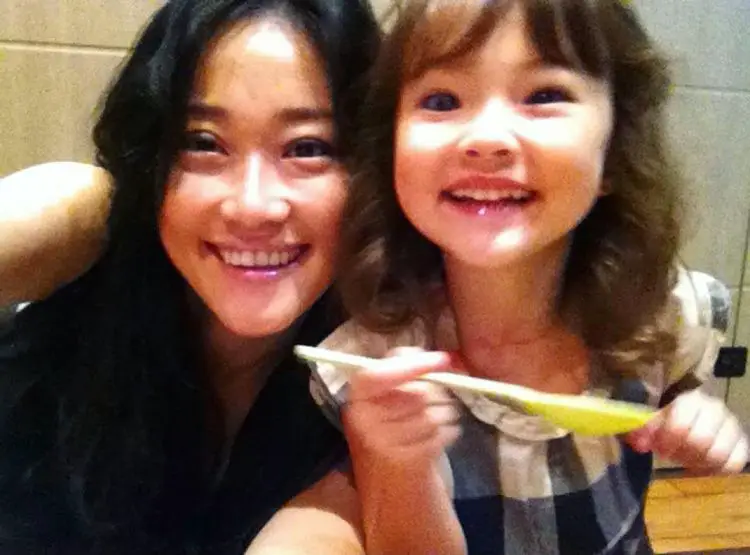 Ella Gross With Her Mother (Source Instagram)
While regarding her mother as her best friend, She wrote,
"I love you mommy!! I really appreciate everything that you go through and do for me"
Like her mother, she is equally fond of her dad as well. She also took to her Instagram to wish him on the occasion of fathers day. 
But the most precious bond she shares is with her brother, where she regards him as her best friend.
From a successful career to a loving family at such a young age, Ella indeed lives a fulfilling life. But this is just the start of her glorious career that is to come as she moves forward in life. 
It indeed will be a treat to watch what this young and aspiring model will achieve further in life. But, nonetheless, we know it is going to be big!