Entertainment
Elpidia Carrillo's Happy Married Life and Net Worth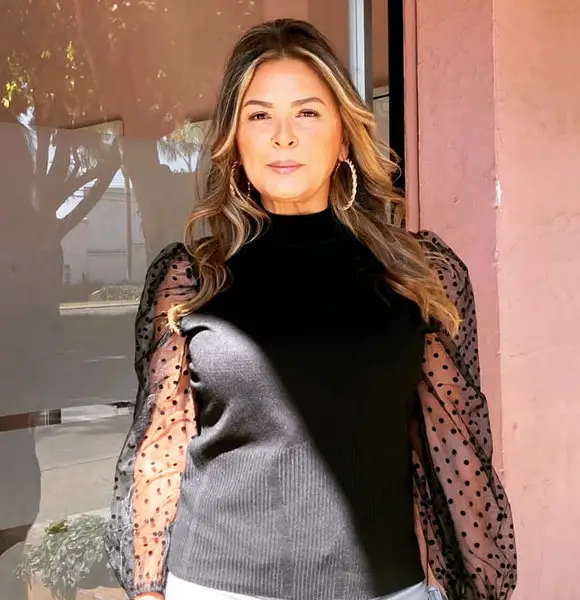 Famous Mexican actress and the director Elpidia Carrillo is truly a big name in Mexico and America.
While she is extremely big and famous in Mexico, she has been able to solidify her career in the US as well, with roles in movies such as 'Predator,' 'Nine Lives,' and 'Bread and Roses.' 
This masterful actress has had a wonderful run in her professional career and personal life.
Her professional career has seen its high, and her personal life is at its best, surrounded by a loving husband, children, and a noteworthy net worth that is truly impressive. 
We sure will be discussing her net worth but first, let's get to know more about Elpidia Carrillo's personal life. 
Elpidia Carrillo's Husband and Family
By the looks of it, Elpidia has had a very wonderful life. First, her talent took her to new heights professionally, and second, her life with her husband has given her extreme happiness and contentment.
She has been married to her husband for several years, whose name or identity has not been known to the media. 
Elpidia has successfully kept the details of her married life and her husband very private. 
The actress and her husband are parents to two children and have raised their kids away from the media limelight. 
Although Elpidia is hesitant to reveal anything about her husband, she occasionally flaunts her time with her kids.
This mother sure loves showering her love on her beautiful children through her social handles. 
She very rarely shares pictures with her children on her social media. However, in January of 2022, she took to her social media to share a beautiful mother-daughter moment among her followers. 
Come Back To This: Gina Rinehart Says Her Children Don't Appreciate Her Effort!
Sharing a beautiful picture of her daughter hugging her tight, she wrote, 
En Grecia con uno de mis munchkins. Soooo cute and adorable and cute and yes it's my kid. Have a great weekend.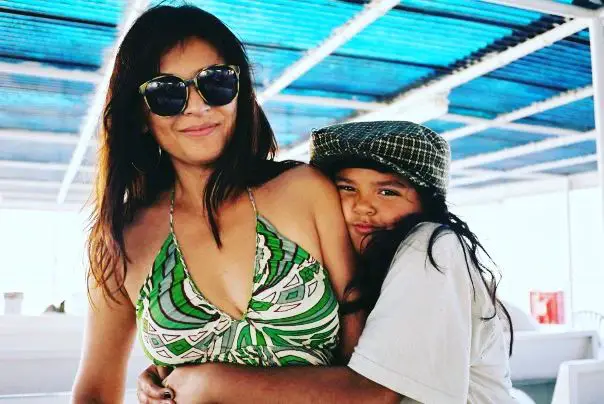 Elpidia Carrillo Shares a Picture With Her Daughter (Source Instagram)
While we have talked about Elpidia's highs in life, she has also faced some tragedies. 
She lost her father when he was murdered in 1964 in one of the villages where her grandfather owned land. 
In an interview with Heralddeparis, she shared the heartbreaking information. 
The first years of my life from birth to three were also the beginning of tragedy for my family. In 1964 my father got shot and killed in one of the villages where my grandfather owned land.
She further revealed how his father's only brother was shot as well. Finally, she shared how her mother and her ten children started working on their grandfather's farms.
Later on, their grandfather took it all from them, and her elder brother bore the family's responsibility and became a father figure. 
Elpidia has seen the lowest days and has seen the highest days. She sure has come a long way from having so little to having a net worth of millions, and her talent and hard work have paid off tenfold. 
What Is Elpidia Carrillo's Net Worth?
Elpidia was born on August 16, 1961, and stands at the height of 5 feet and 4 inches. 
She started working in the movies quite early, 12 years to be exact, when she was cast in the film 'Pafnucio Santo.' 
She was just 16 when she bagged her first role in the Mexican movie, 'Nuevo Mundo.' 
Carrillo's Hollywood career started with the movie, 'The Border' and 'Beyond the Limit,' and she slowly started making her mark in the industry. 
Not long after, she had already won many awards and garnered huge critical acclaim.
But a huge wave of success followed when she appeared in the movie 'Predator,' which was a commercial success and remained one of her best projects to date. 
Done This Soon? : Discover Michael Moriarty's Bumpy Dating History
Elpidia, with her talent and hard work, has earned a great feat in Hollywood and there sure is more to come of her. 
Celebrity Net Worth reports her net worth to be a staggering $5 million, which is only bound to rise in the future.