Entertainment
Eniko Hart Is Super Close to Her Parents Especially Her Mother
Eniko Hart also known as Kevin Hart's wife shares a tight knitted bond with her parents all while enjoying a massive net worth under her name.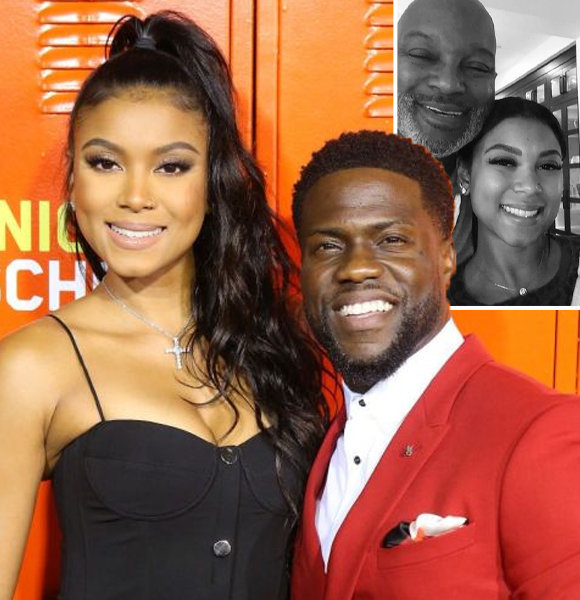 "HAPPY BIRTHDAY MA! My favorite Aries.. we love and miss you..i don't have any April's fools jokes to play on you this year.." Wrote Ever so beautiful and radiant Eniko Hart while forwarding a beautiful birthday post for her mother.
The picture posted by Eniko featured her and her mother, who hasn't aged a day by the looks of it.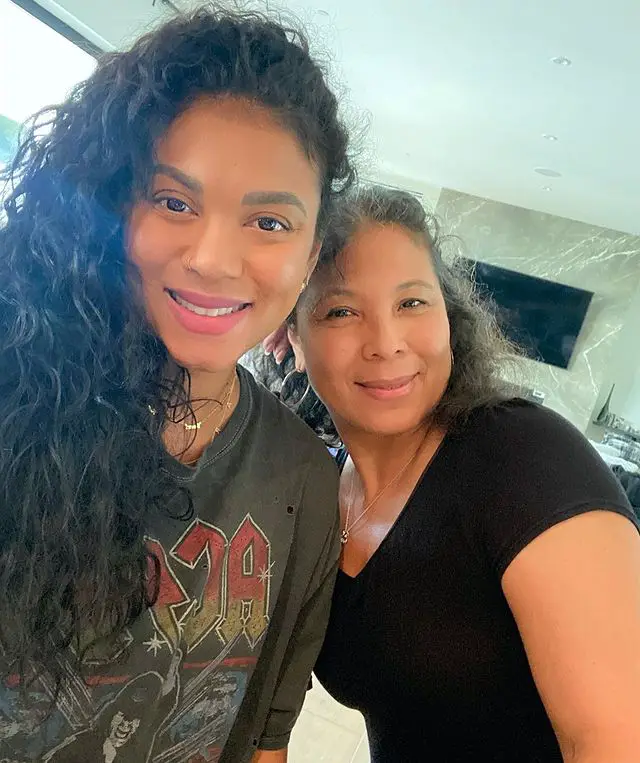 Eniko Hart With Her Mother (Source Instagram)
Known as Kevin Hart's wife, it is no doubt that her life with her husband is joyous and happy, but many little know about the life she lives outside her marriage. 
Eniko Hart's Life With Parents
Harts, who was born to a Jamaican father and a Chinese mother, flaunts a mixed ethnicity, and the mix of African and Asian heritage is one beautiful creation. 
Well, Eniko is a testament to it, isn't she?
Married with the hilarious Kevin Hart since 2016, the two have never left each other's side ever since. The couple welcomed their baby daughter, Kaori Mart, in late September of 2020. 
Cheating Scandal: Pregnant Eniko Parrish's Husband Kevin Hart Smacks Down The Allegations that He Cheated!
This makes Kevin Hart's total children count to four with two different women. His past relationship with Torrei Hart blessed him with two children, Heaven and Hendrix, and with Eniko, he has a son, Kenzo Kash Hart, and a daughter. 
As it is every mother's dream to see miniature versions of their grown-up children running around, Hart's mother has been living the dream full on. 
She seems to spend quite a lot of time with her granddaughter. Eniko also shared some glimpses of the kind of day the grandmother and grandaughters live together.
She shared pictures of her daughter and mother enjoying in the swimming pool and captioned the picture as, 
"CUTIES"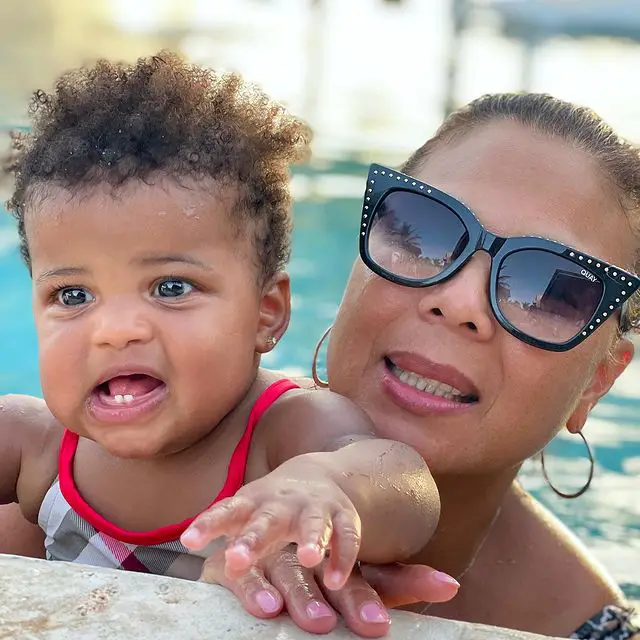 Eniko Hart's Mother & Her Daughter (Source Instagram)
Apart from her mother, she also has a dad whom she regards as an "old head."
No disrespect meant for sure, Only Love!
Eniko made another heartwarming Instagram post when she wished her father and happy father's day. While posting a compilation of recent and throwback pictures of her father, she wrote, 
"As I've gotten older over the years i can totally see whr i get some of my ways from.. The good & the bad. "
Moreover, she also wrote that he was the only Pisces she could really understand. 
Sorry! No Pisces in our team, so cant relate!
Roles Reversed: ABC's George Stephanopoulos And His Comedian Wife: 15 Years Of Married Life And Their 2 Children
Eniko's life is surrounded by hangouts with her parents, nurturing her daughter, and caring for her husband, all the while catering to a business that has landed her a net worth of multi-million figures. 
Eniko Hart's Net Worth
Eniko, who was born in 1984, is 37 years of age as of 2021. Prior to marrying Kevin, she was a model and an actress from Baltimore. 
Although she rose to fame after her marriage with Kevin, she was a known social media personality way before. She was also in the TV series called Rip the Runway in 2013. 
She boasts a social media following of 3.4 million on her Instagram account and always shows support for her husband's movies and ventures. 
Born in Baltimore, Maryland, she earns much from her social media through brand endorsements and sponsorships. But most of her net worth has been accumulated through the husband-wife's combined properties and earnings. 
As reported by CelebrityNetWorth, she stands at a staggering net worth of $50 million.