Celebs
Eric Holder and His Wife Have Each Other's Backs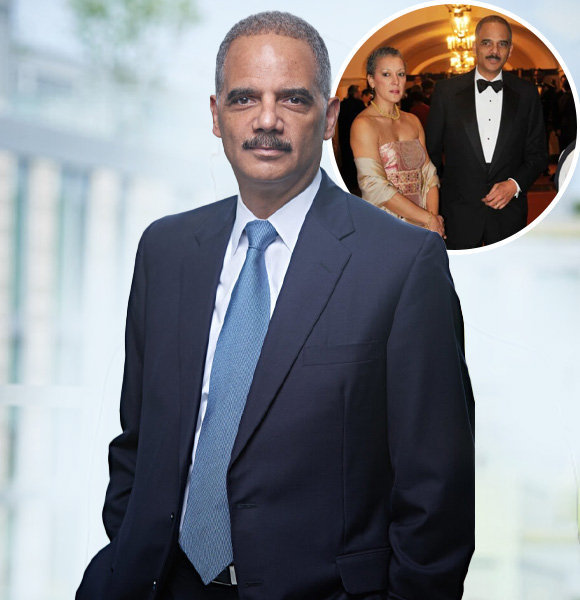 Eric Holder is one of America's most known lawyers. He served as the Attorney General of the United States for six years and was highly praised by his peers. 
But what you might not know is that his wife is an equally strong force dedicated to her work, and they make the ultimate power couple together. So, who's the special lady in Mr. Holder's life?
Who Is Eric Holder's Wife?
Dr. Sharone Malone is the beloved wife of Eric. She is an obstetrician and gynecologist. The couple tied the knot in 1990 and have been in matrimony for three decades.
They have three kids together, daughters Maya Holder and Brooke Holder and a son Eric Holder.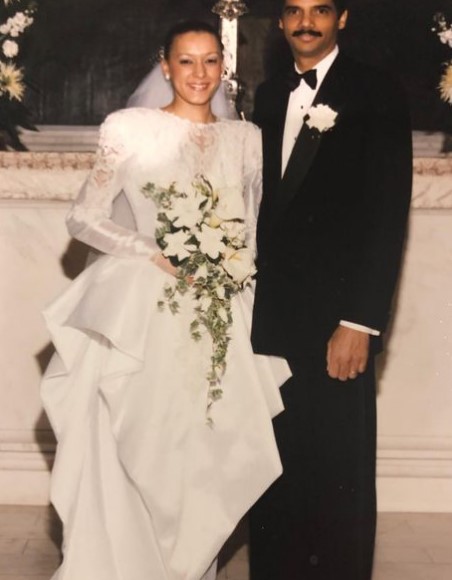 Eric Holder and His Wife, Sharone Malone (Source: Instagram)
Three kids and two busy parents sound like a lot of the hustle and bustle inside the house. With Eric's job being so demanding of his time and energy, he was swept away in the office most of the time. 
More on lawyers: Anita Hill Still Not Married to Her Boyfriend of Decades?
In these cases, the wife usually steps down to take care of the house, but that was not in Sharone's mind. She has always been an independent lady who has worked her whole life. 
So, the stereotypical stay-at-home mom life was not cut for her.
"It's a tough compromise," she tells Essence, "When our first child was 5 months old, Eric was sworn in as the U.S. attorney for the District of Columbia. The whole time he served I was having babies and delivering babies. I have worked too hard to be where I wanted to be not to pursue it to the fullest."
Eric's wife is the definition of a modern-day woman. Supportive, caring, and goal-oriented.
She has pushed her husband to achieve heights of success and take the big step towards a better job, even though it would result in a personal sacrifice for her.
Malone has always been about the "go for it" attitude, reflecting on her and her husband's life. The only time she intervened with his work was when Holder was facing health issues in 2014.
Also check out: Keisha Lance Bottoms Says She Married Her Best Friend!
That was the time she forced him to quit his job and rest. So, it was all because she wanted the best for him.
The energy is reciprocated by Eric as he has always had her back. 
Sharone did not take Eric's last name either. It's a common practice for brides to add the groom's last name to theirs, but Sharone was already practicing as Dr. Malone, so he did not want to change it.
Moreover, it was a homage to her parents as she was the first doctor in their family. Eric never pressured her to change her name either.
Together, they truly make a power couple.
Sparks ignited between the two when they first met at a fundraiser in Washington DC. A little over a year later, they found themselves saying their vows to stay together with each other forever.
Those vows still stand fresh for Eric and Sharone as they enter a new chapter in life with their children slowly growing up to be adults.
They have built a delightful family life with each other and, not to forget, remarkable careers.