Entertainment
The Lost Kitchen Owner Erin French Celebrating Three Years of 'Wedded Bliss' With Her Husband
The Lost Kitchen owner Erin French's inspiring journey is worth taking a look at and her husband's support throughout the process is also very heartwarming.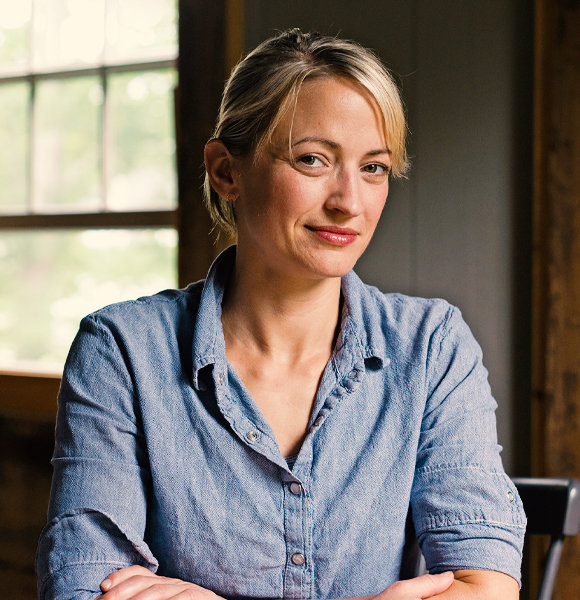 "Celebrating 3 years of wedded bliss with my best friend" American chef and owner of The Lost Kitchen Erin French wrote to her husband, Michael Dutton, on her anniversary post via Instagram.
Dedicating her heartwarming words to her partner of three years, she expressed her 'exponentially growing' love for him in an adorable fashion.
Sharing a series of pictures with her beloved, including her memorable moments from her wedding day, she further wrote,
I already love you beyond all words. And the crazy thing is that my love for you just keeps growing exponentially everyday.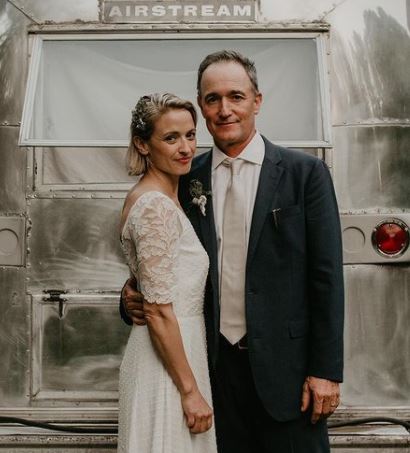 Erin French with her husband on her wedding day (Source: Instagram)
Her never-ending praises for her husband is evident to how positive his impact has been on her life and Michael is everything one could possibly ask for in a partner.
More so, Erin credits her husband's motivating and uplifting traits to be one of the key ingredients in her successful career as a chef and a restaurateur. 
Isn't it intriguing how a person's presence in one's life can make or break you?
Erin is indeed the lucky one to have found the right partner, constantly pushing her to become a better version of herself.
Who Is Erin French's Husband Michael? 
Erin's husband, Michael Dutton, currently serves as a specialist in emerging content and business development strategist.
The Boston University graduate has been professionally active since 2006 when he worked as a senior director at IMG Media.
Michael, garnering years of expertise working in various positions throughout his career, is now a managing partner and co-founder at 6ccMedia. 
His entrepreneurial spirit has not only worked out well for him but also helped his wife be inspired to embark on the same journey.
The duo is perfect for each other in every way, but it took Erin a heartbreak to eventually find him.
Personal life of - 'I am pansexual' Confesses Chris Stuckmann
Erin's Past Relationship
Before Michael, The Lost Kitchen owner has had her share of failed relationships in the past. But, unlike her marriage with Michael, her first wedding with Todd French was far from perfect.
While she was just at the beginning of her excelling career as a chef, her deteriorating relationship with her abusive and alcoholic ex-husband, paired with the stress of handling a restaurant, led her to severe depression and drug addiction.
Erin's condition worsened to the point where she had to go through rehabilitation.
Adding to her trauma of a violent relationship, her former husband fired all the staff at her restaurant, The Lost Kitchen, which was on the verge of shutting down.
Having had enough, Erin ended her marriage for good, and later as the opportunity raised for her to mark a new beginning, she gave all she had to reopen her business, which is now one of the renowned kitchens in the country.
More on - 'Thankful and proud to have you by my side' Patrick Wisdom Says To His Wife
Massive Net Worth of The Lost Kitchen Owner
Ever since Erin French, age 40, made her comeback, her fierceness and strength have only paved her a path to success.
Trailer of Erin's show, The Lost Kitchen (Source: YouTube)
Given the success of her business, she is sure to earn a hefty sum. Besides, her show The Lost Kitchen, which showcases her journey to building her empire overcoming all the struggles, might as well have added immensely to her fortune.
Not to mention, the acclaimed chef is also an author of her books Finding Freedom: A Cook's Story and The Lost Kitchen: Recipes and a Good Life Found in Freedom, Maine: A Cookbook.
Currently, the chef is busy with her show, The Lost Kitchen, based on her restaurant, which is sure to inspire many with her success story.