Entertainment
Erin Kellyman- Her Parents, Siblings, Ethnicity & More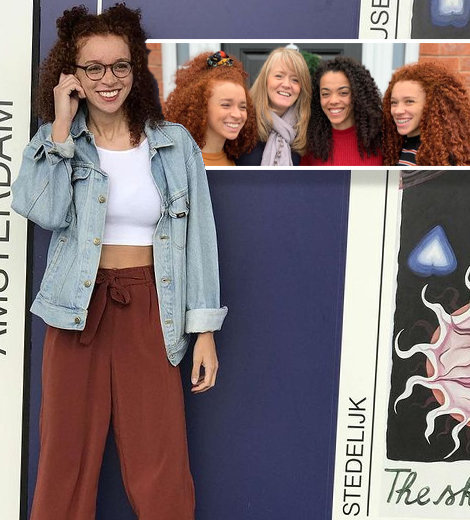 A rising actress, Erin Kellyman is a gifted child, and to call her a polished actress won't be much looking into her roles in movies. 
Surely, she has made her parents and herself proud coming this early in her career. 
Owning an aptitude to portray uttermost brilliance on the roles she portrays is a talent that comes naturally to Erin. Her acting abilities and sheer brilliance on the screen make people stunned. 
Her astonishing performances have successfully raised certain curiosity on what her life is like with her parents and where she belongs from. 
All on Erin Kellyman's Parents
"The Falcon and the Winter Soldier" actress Erin has been in big banner projects since the start of her career, and honestly, it seems all deserved when one sees her performing on screen. 
However, despite such talent, Erin is still very grounded and pretty close to her parents and siblings. 
She was born to mixed parents, as her dad was a Jamaican and her mother was Irish, making her ethnicity to be mixed.
Her father, Charles, and her mother, Louise Kellyman, really did raise a gem and a colossal talent.
Erin seems to be very proud of her ethnicity as she has openly said that being mixed race, she would be willing to play characters that would help her represent her heritage. 
Oh.. a little detail, one that we have missed. Her nationality!
More On: The life of the Russian-American Star 'Margarita Levivea': Dating Sebastian stan? What is she up to now?
Erin was born in Tamworth, Staffordshire, England, making her nationality British. Although Erin likes to keep her parents out of the limelight and her father, too, seems to live a low-key life, we did get hands on her mother's official account, though! 
By the looks of it, she seems to be a fan of racing as she frequently retweets any recent happenings from the Skeleton race. Louise's Twitter is also a reflection of her love for her family. 
Her cover picture on her Twitter features her three gorgeous daughters with their jaw-dropping luscious hairs and warm smiles. 

Erin With One Of Her Parents, Mother And Two Siblings (Source - Twitter)
In the picture, her two sisters, Amelia and Freya, are alongside Erin and her mother. 
Erin, age 23, is the middle child of the three, and well, all three siblings have already started shaping their careers. 
More on Erin Kellyman's Siblings 
Amelia is the eldest of three daughters, and Freya is the youngest. Her sister Amelia has been featured in one of the episodes of the TV series "Doctors."
On the contrary, her sister Freya seems to have taken a different approach with her career. She is a GB Skeleton Athlete who is also known as Milli. 
Well, guess that pretty much sums up why their mother is so fond of the Skeleton race.
The three sisters together probably have to be the most beautiful trio ever to exist.
The three look picture perfect with her natural curls, Erin with her gorgeous black hair, and her two sisters with beautiful fiery ginger hair.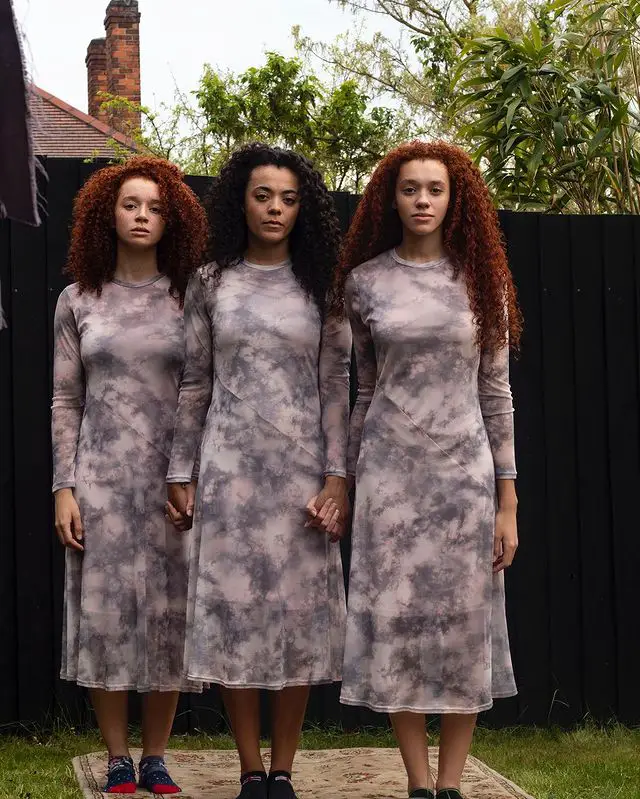 Erin Kellyman With Her Siblings (Source Instagram)
Just at the age of 23, Erin has achieved much success in her life, and so have her two sisters. But, while Erin has built her strong portfolio as of now, her sisters are on their way to success. 
Kellyman, who is openly bisexual, was reported to be in a relationship with her girlfriend, Jordan O'Coy.
"The Falcon and the Winter Soldier" actress has been quickly idolized by many as an LGBTQIA+ icon, and she has not stopped winning hearts since. 
Keep Reading: Anthony Mackie Married Status, Wife, Kids & Family Details
The future seems to be as bright as the sun for the 23-year-old, and it is only a matter of time before we get to see her appearing in a more prominent role and dominating the industry with her astonishing craft.