Entertainment
Evan Roberts Thinks Every Woman Is A Hero For Enduring Child Birth
Evan Roberts and his wife welcome their second child during the pandemic.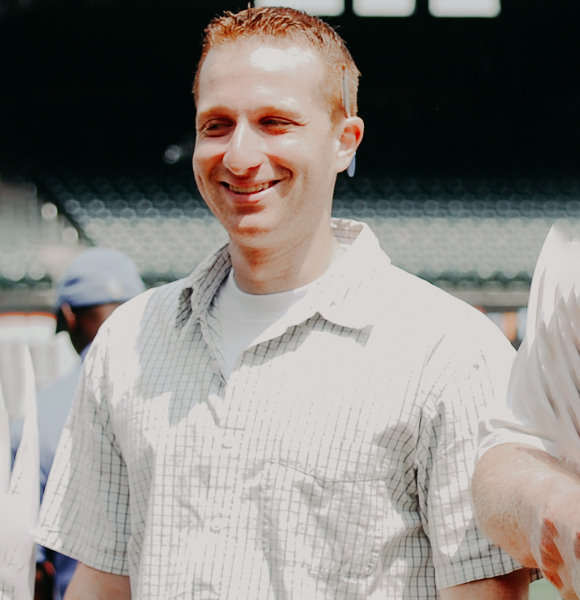 American sports radio personality Evan Roberts welcomed his second child alongside his wife.
Talking about his experience in his radio show, Roberts shared his gratitude towards his wife and all the women for going through the process during a pandemic.
Married To A Hero
After his second child's delivery, Roberts appeared in his WFAN segment, Joe and Evan, from the hospital to share his wonderful experience.
Talking with Joe, another co-host of the radio show, he expressed his gratitude within the first minute of the segment.
Joe And Roberts started the segment by talking about the game, but Joe quickly changed the subject and asked Roberts about his family. 
 To which Roberts replied in the most lively tone,
"It was great... We have said this before but let me say this again. To all the women out there you guys are the greatest things in the world because I don't know how you do it... I don't know how you get through 8 months of having a baby grow inside you... And I [giddy laugh] surely don't know how you get through labor and everything after that." 
Another WFAN Personality:- Mike Francesa: Veteran Radio Talk Show Host's Amazing Net Worth: Is He Thinking of Retirement?
The father of two acknowledged how he had the easy part and called his wife, Sylvia, a hero, along with all the other women. He further added,
"So my wife is a hero and all the women out there are heroes because it is amazing... I have had the easy part you know? like consoling her, consoling the baby that is the easy part, they do all the hard work. They are the heroes man, I'll tell you."
Caption- Evan On Call With Joe Discussing His Childbirth Experience on the WFAN Sports Radio Show 
Evan addressed how he could not leave the hospital as he would not be allowed to return due to Covid protocols. So he decided to be with his wife until she was discharged from the hospital.
Well, his excitement and enthusiasm for being a new father were clearly visible. But the thing that makes our hearts warm is the gentleman's appreciation and acknowledgment towards his wife and all the women. 
Family Of Four 
The low-key radio personality now seems to be enjoying his time nurturing his family of four.
His second son, who was born in October 2020, will soon hit the one-year mark. And his first child, Jett, will turn five this September. 
The segment with Joe was not the only time the world witnessed his excitement of childbirth. Back in November 2016. He posted the picture of his firstborn and mentioned how fast time flew for him.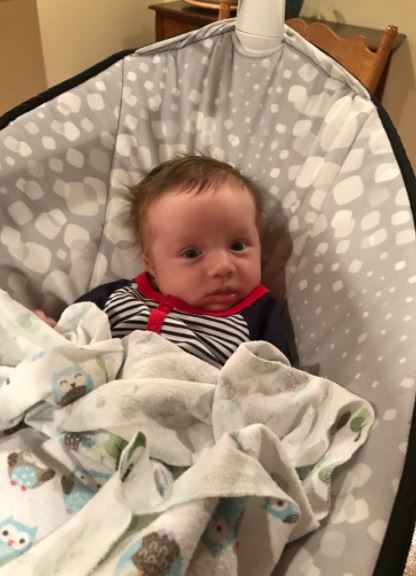 Evan Roberts's First-Born Son (Source- Twitter)
Although Roberts does not like to flaunt his personal life on social media, he sometimes brings his wife, Sylvia, to his podcast show, The Evan Roberts Podcast. 
In a video posted by the WFAN radio show, Roberts talks about his first date with his wife. He mentions how they went to a lovely Saturday afternoon brunch, and things started from there. 
While the 38 years old sports personality has limited his personal life exposure, his professional life journey has been out in the open for a while now. 
Childhood Dream Became A Reality
Most people know Evan from his WFAN radio show, but little do people know he has been associated with the show since he was 9. 
Getting a job in the WFAN was a childhood dream of the 38 years old. 
In an interview taken almost 11 years ago by Caitlin Fichtel, the radio host reveals how he used to imitate WFAN in his bedroom while he was a child. 
Caption- Evan Roberts Talks About His Childhood Dream 
He added that he always told his parents that he wanted to be in the WFAN and had been a crazy WFAN fan. Thus, his wish to work in the show peaked after he put together a tape and sent it to the studio. 
To his surprise, he was approached to fill in on the morning show when he was just nine years old. 
The 38-year-old, who is also a big METS fan, had a piece of advice for all the broadcast enthusiasts 11 years ago. 
When asked what should the upcoming broadcasters work on, He said, 
"Read a lot, learn… keep up with people… whether its about sports history or American history."
Amidst his amazing professional life, one thing has always gone unnoticed. Evan was a child actor once. 
The host appeared in the movie Private Parts that was directed by Howard Stern back in 1997. 
Howard Stern's Ex:- Alison Berns' Ex-Husband Howard Stern Reflects On Married Life That Ended In An Unexpected Divorce; Dating Someone Now?
But his acting profession never moved forward to see the big curtains of Hollywood. However, his professional life as a host has always enjoyed fruitful times. 
Any information relating to Evan's income is scarce. But looking at other WFAN host's salaries and his career, his net worth might be over millions.