Falynn Guobadia, reveals the arrival of her newborn through her Instagram post and blesses her three kids with a baby sister. She is surely winning in life with a heavy net worth earning career and a fulfilling family life.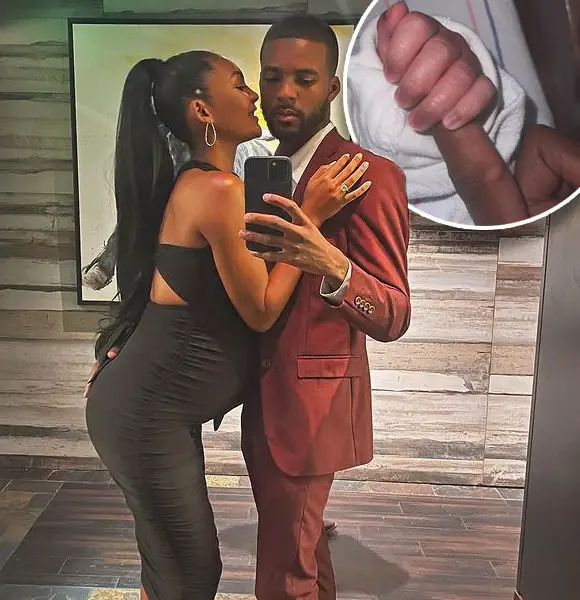 "Emma Sang Pina, she's absolutely perfect and healthy," Real Housewives of Atlanta star Falynn updated her thousands of Instagram followers about her newly born baby girl, Falynn's youngest among her kids.
On the Instagram post of 28th November 2021, the reality show star shared a glimpse of her baby girl. Maintaining her fans' curiosity, she shared a picture of her child's fist holding her baby daddy's finger.
The post quickly garnered over forty thousand likes from her well-wishers at the time of writing this article. Also, many took to the comment section to shower their love towards the new parents, with one of the followers writing,
'So happy for you guys. Such a blessing.'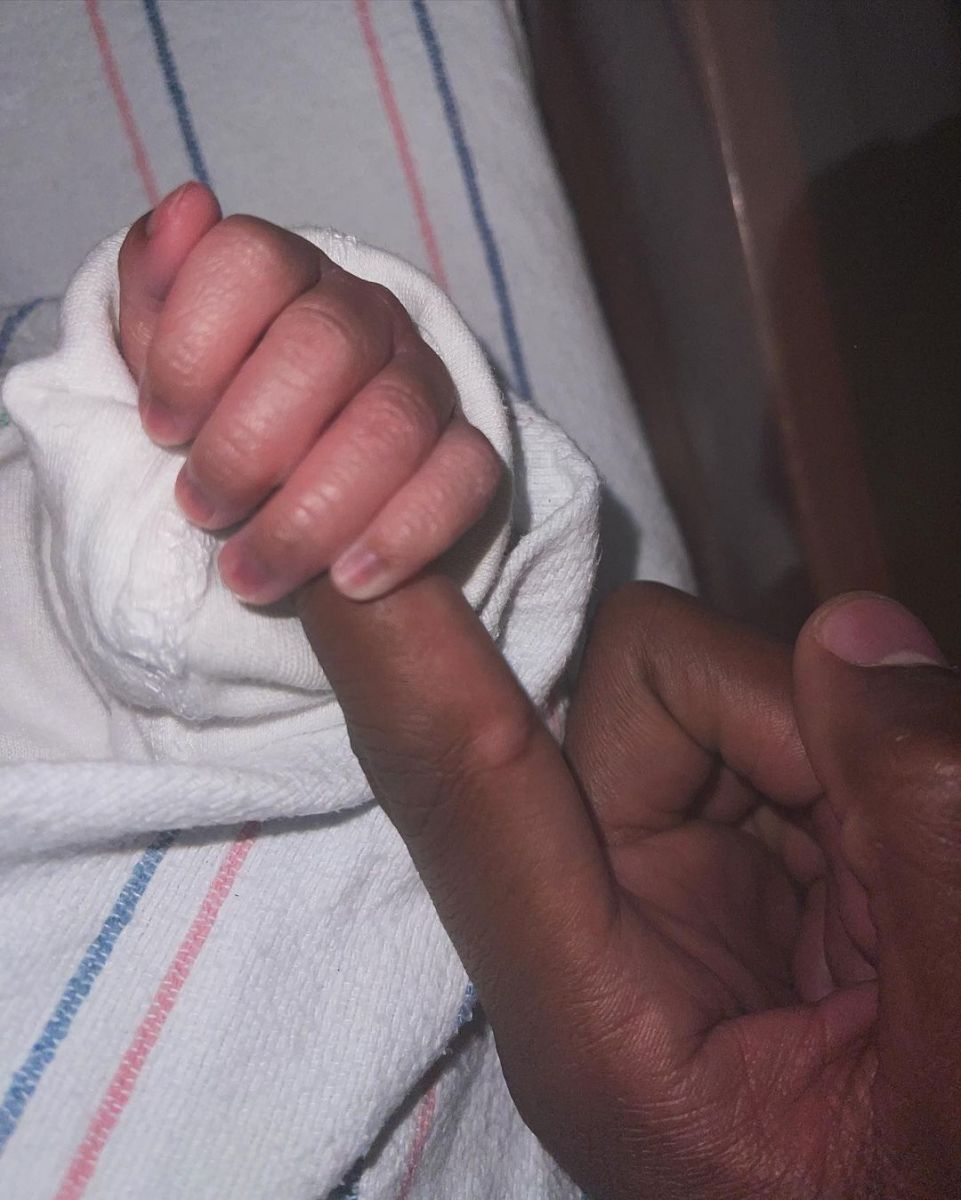 Falynn Guobadia sharing a glimpse of her baby girl (Source: Instagram)
Indeed it is the most precious blessing for Falynn, who is ready to take on her role as a parent for the fourth time at the age of thirty-one.
Falynn Guobadia Now A Mother to Four Children
Falynn and her fiance, Jaylan Banks, are getting all the buzz from the media since the long-awaited moment of their baby girl's arrival is finally over.
Born on November 26, 2021, Falynn's daughter was born healthy, weighing six pounds and six ounces at birth, as EOnline reported in its exclusive article.
Commenting on the joyous moment and praising Falynn, Jaylan said to E Online,
Falynn did such an amazing job. She's literally Superwoman. Emma is beautiful and perfectly healthy.
Further, Jaylan also took to his 'gram to share the arrival of Emma, uploading the same picture of the newly born that appears on Falynn's social handle.
However, the proud father was already committed to giving the best life to his baby girl, as he addressed in a YouTube video back in August 2021, where the couple made their first announcement of soon-to-be welcoming their child. He said,
'I'm as ready as I can ever be. I've always wanted to have some type of father figure in my life, so I'm giving back to the boys what I've never received...I'm ready to start the new adventure with you.'
With the big announcement, the proud parents are ready to take on their role as parents giving the little one all that the loving parents have to offer. 
Journey to motherhood of - Shannon Kane Is Happily Embracing Her Motherhood
Falynn and Her Fiance, Their Love Story
It took three kids and a failed marriage for the RHOA star to eventually find her love, Jaylan. However, the couple took their relationship a notch further by announcing their engagement through an Instagram post by Falynn on October 18, 2021.
Displaying her big-fat eye-grabbing engagement ring to her social media followers, she made her engagement announcement writing,
I said YES!!! I have no clue how @itsjaylanbanks pulled this big surprise off but I have not stopped balling my eyes out. I love you baby.
While the fans were just wrapping their head around her big reveal, she dropped another surprise about her pregnancy with her fiancee through her YouTube channel.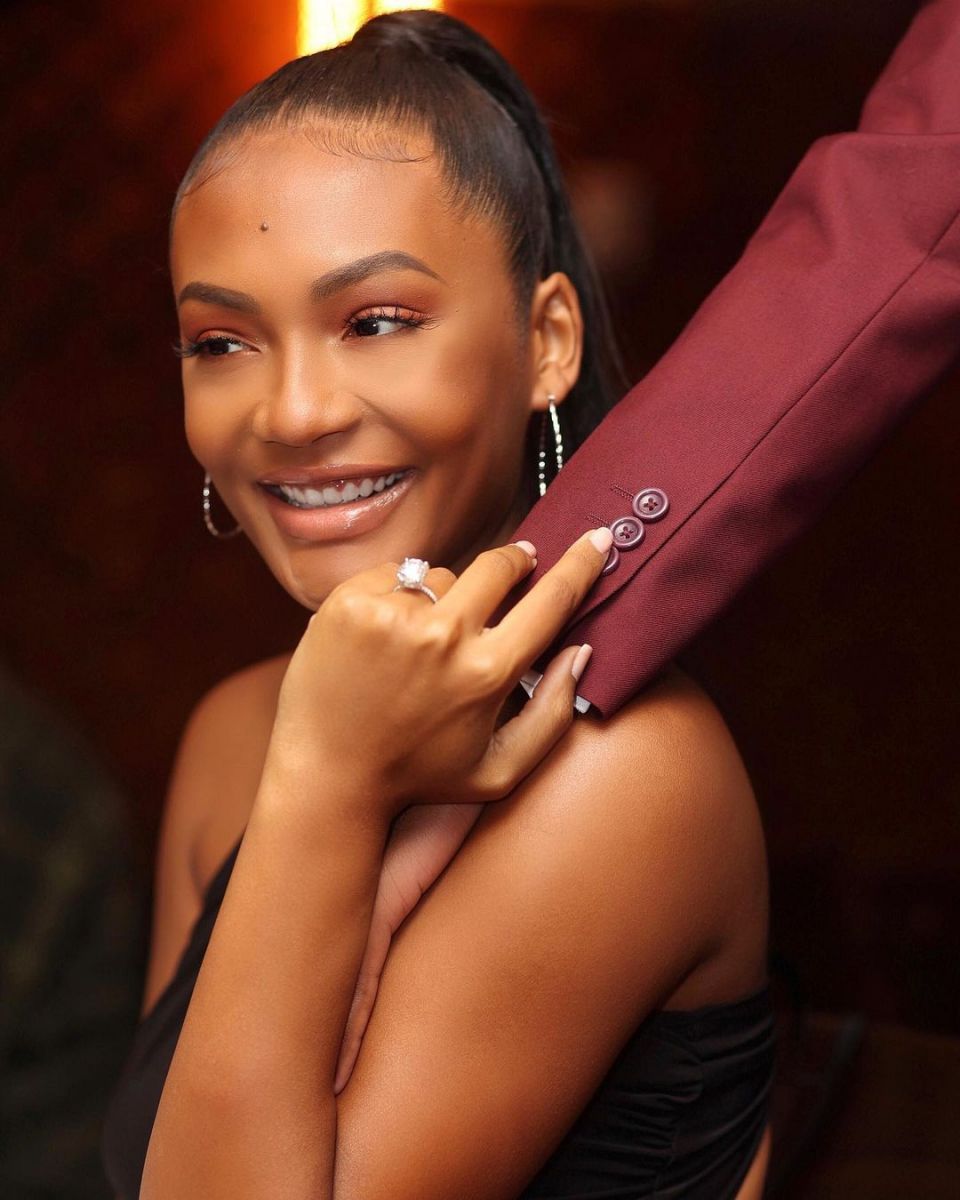 Falynn displaying her engagement ring (Source: Instagram)
Parenting is not a new thing for Falynn, who holds an American nationality and embraces a mixed ethnicity, as she has three sons from her previous relationship. But parenthood is a new taste to her fiance, who is more than thrilled to become the best father he can be.
More on - In Search For Boyfriend Or Already Dating?See What Amiyah Scott Has To Say About RHoA
However, seeing him bond with Falynn's three sons, it seems he will make one hell of a dotting father to the couple's newborn daughter.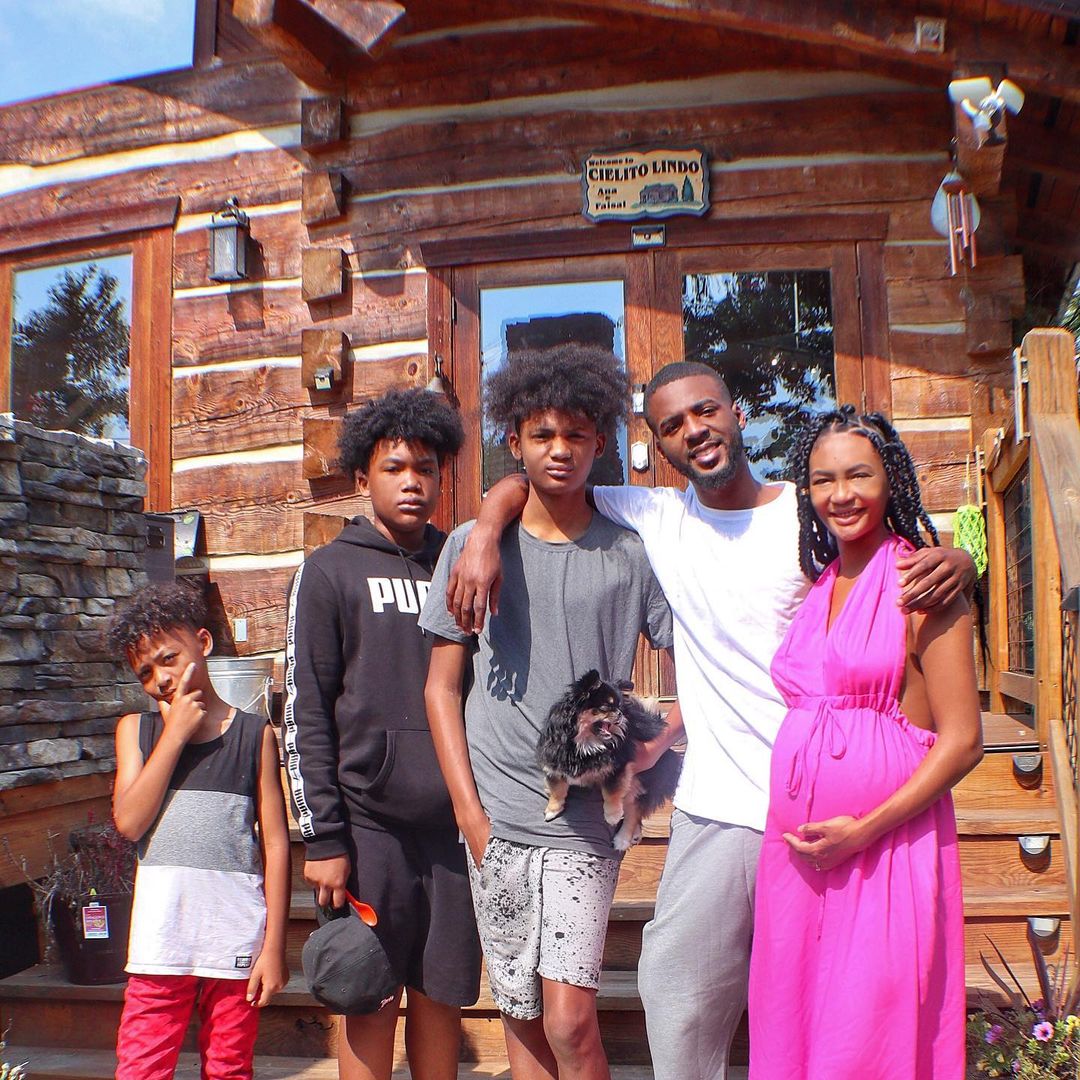 Falynn with her kids and fiance (Source: Instagram)
Although the RHOA star is seemingly happy with her new beau, her past relationship has been a rough ride.
Her divorce from her former husband, Simon Guobadia, created a big stir in the media when he got engaged with the RHOA co-star Porsha Williams.
Responding to the engagement of her former husband, Falynn commented that no one in the relationship was to be solely blamed for the failure of their marriage.
With her mature response to her rough divorce, she put an end to all the eager ears waiting for some dramatic reaction from her side.
But leaving her past behind, the RHOA star is now embarking on a healthy relationship with her fiance. At the same time, she relishes a prosperous life with a flourishing career as a TV personality earning her a hefty net worth.