Celebs
Fouz Al Fahad's Wedding and Pregnancy Announcement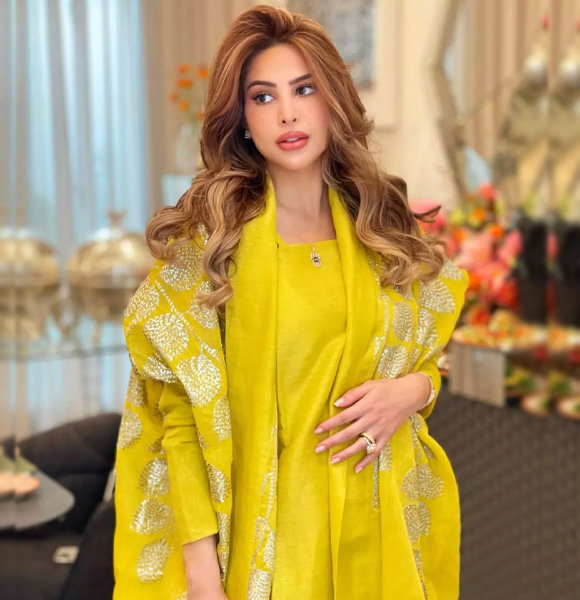 Kuwaiti beauty Fouz Al Fahad has become a worldwide social media sensation. The makeup artist and social media influencer has millions of eyes on her, and a recent special event has gathered all the attention towards her. 
Fouz recently got married to her husband and her wedding day got all her followers talking about her. So, here we bring you a glimpse of her special day. 
Fouz Al Fahad and Her Husband
Fouz married her husband, Abdullatif Ahmed Abdullatif Al-Sarraf, in 2020. 
She shared the news of her wedding on Instagram with a series of photos and a video with glimpses of their wedding. "The day you made me the happiest woman in the world," she wrote in the caption. 
Fouz has millions of followers on her Instagram but has impressively hidden her loved ones away from the public eye. She uploaded photos strategically posed to hide her husband's face.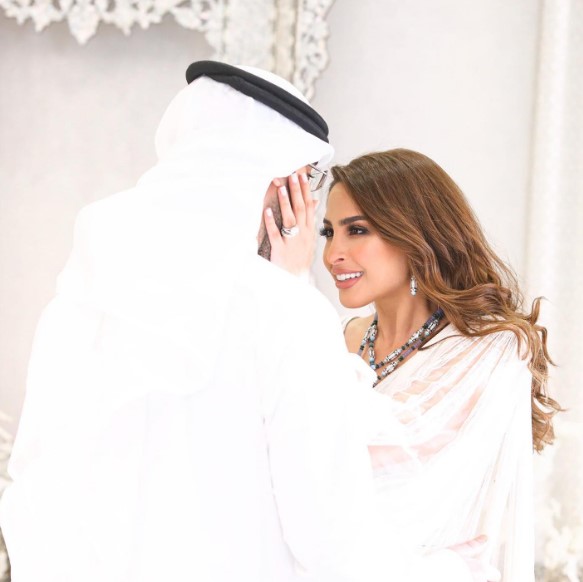 Fouz Al Fahad and Her Husband, Abdullatif Ahmed Abdullatif Al-Sarraf (Source: Instagram)
Nonetheless, we can tell that the event was magical just from the photos. She was clad in a stunning jumpsuit, Cartier jewelry, and a big diamond rock on her ring finger to complete the ensemble.
Her wedding posts raked in millions of likes and good wishes from her followers, but she shared the special moment surrounding her loved ones and only posted about it later. She explained,
I really wanted to celebrate this day, which is hopefully going to be the most important day of my life and the first day of my new life with, I'm not going to say my followers, but my family and friends.
She added that she and her husband had to cancel many plans due to pandemic restrictions, and their ceremony took place in a safe environment. 
But, that's not the only good news Fouz had to share with the world. She also recently became a mother!
Also check out: Briahna Joy Gray's Relationship: Who Is She Dating?
Fahad announced her pregnancy on the 'gram on her first anniversary.
In a post showcasing her gently holding her baby bump, she wrote in the caption, "Can't believe I'm actually announcing my pregnancy.. thank you God for all our countless blessings and for our greatest gift. Couldn't celebrate our anniversary in a better way."
Soon, she gladly announced the birth of her first child, a son, in 2021.
Again, she has refrained from revealing her son's face in the media as well. So, the best we can do as well-wishers is to respect her decision and give the family the privacy they desire. 
Two huge life events in the span of two years it's been a frenzy for Fouz. But still, she manages to look gorgeous and Instagram-perfect all the time!
On top of that, she is also very active in her career as a makeup artist and entrepreneur.
You might like: Angela Alsobrooks Is an Inspiration to Her Daughter
Fouz Al Fahad's Bio
Fouz is a social media personality from Kuwait who has a fan following from all over the world.
She comes from Arabic ethnicity and stands at the height of 5'6". She started with YouTube makeup tutorials but then applied her skills to making things professional.
She has her own beauty salon in Kuwait called The Real Fouz Beauty Salon. Moreover, she also has a makeup brand by the name of By Fouz Beauty.
Now, her Instagram therealfouz has a follower count of over 3.4 million. From her successful ventures, Fouz has surely amassed a great net worth. 
Her salon, brand, and influencing business add to her net worth. Moreover, her husband is also a successful businessman, so Fouz lives a luxurious life full of bliss.