Entertainment
Frank Beard's Constrasting Life Of Success And Struggles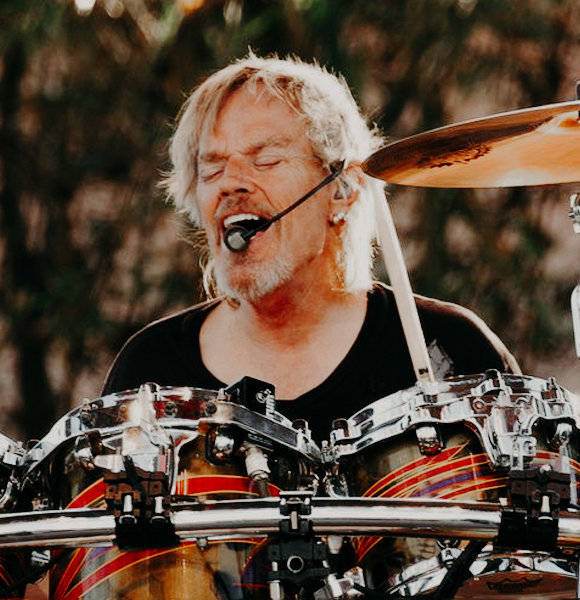 Famous Drummer Frank Beard is one of the most notable musicians in the American Music Industry whose career still stands tall even after five decades.
His outstanding play of drums and passion opened doors to early success in his career. He started his career at the age of 20, and now coming at the age of 72; his passion is still fresh as ever.
Frank's Career & Net Worth
Also known as Frank Lee Beard, the 72-year-old initially worked with the Cellar Dwellers and eventually moved on to play and record with Billy Gibbons and Dusty Hill as ZZ Top.
He joined the band in 1969, but they were formerly known as The Moving Sidewalks and later changed to ZZ Top in July of 1969.
The band released their album named ZZ Top's First Album in January of 1971. Beard was known by the name of "Rube" during the early phase of the band, and he was listed by Rube Beard.
More On Another Drummer: Ashton Irwin, 23, Has Girlfriend? Dating Status No
While the band and his career moved only up, Beard's personal life started going downhill. The band's success exposed Frank to a lot of money, growing his net worth and fame, but it also exposed him to other sides of the world.
He started spending a chunk of his money on harmful substances and later joined rehabilitation problems. After one of their members struggled with addiction, the band went to a halt for three years.
Eventually, the 72-year-old got back on his feet and started fresh in life. As of now, Frank's net worth is listed in multi-millions. According to Celebrity Net Worth, Beard's net worth is $50 million.
Beard's love for Ferrari is no new news for his fans and admirers. So, it is no wonder that Beard loves to splurge the "multi-millions" on nice cars and luxuries, constantly raising his net worth.
Moreover, he also purchased a house in Lake Davis in 2007 but later on sold and purchased another one adding up to his raving net worth.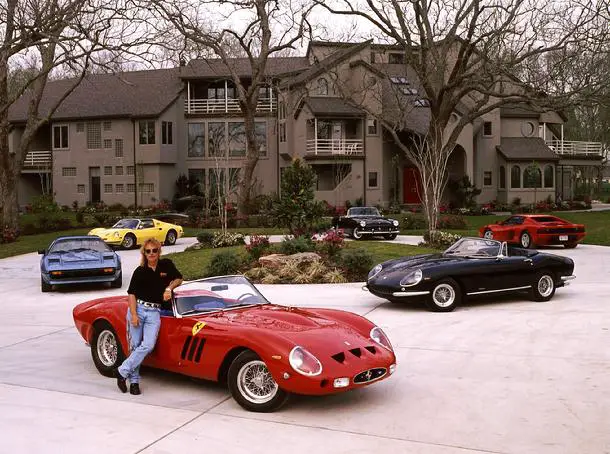 Frank Beard With His Collection Of Ferraris (Source Blog)
Although fame and success have given the rockstar massive net worth and support, at times, has also been the catalyst of the downfall of his relationships.
Failed Relationships & New Beginnings
Beard married his then-wife Catherine Alexander on 12th April of 1978. But as the late '70s was the time when Frank dealt with substance abuse and addiction issues, his personal relationship with his wife started to tremble as well.
As a result, his married life broke off in 1981.
But like a glimpse of ray, Beard started getting back on his feet on spinning the wheel of his career in the right direction, and along the way, he found a partner with whom he promised to live a lifetime and has successfully fulfilled the promise.
He married his now-wife Debbie Meredith in the year 1982, and the pair are moving forward in four decades of their marriage.
Frank has kept his wife away from the media limelight. Although not much is known about the insides of the pair's relationship, they do have a happy family together.
The pair are parents of three children who also prefer to live a life away from their father's exposure in Hollywood.
All the while, hard work has provided Frank with a life that many might dream of but touching into his drug addiction issues, it really opens up another side of fame and money.
Addiction Issues Of Frank
In the documentary that was released on Feb 28 of, 2020, Beard showed his fans a gloomy side of his life. In the documentary ZZ Top: The Little Ol' Band From Texas, he revealed how he spent his first major paycheck of almost $72,000, all on drugs.
He shared how he did not have enough money to be a "proper addict" until 1977, and after he started having money, he began spending them in that area. He added,
The first time I ever did any drug at all was I injected LSD. And, boy, I liked it.... I really became a seeker of truth and all of that
Frank Beard Talking About Dealing With Addiction Issues
Eventually, he started taking heroin which was "not cost-efficient," but as he was making more money, that was merely an issue.
"I had done it all and I couldn't go any further"

Another Celebrity Who Won Addiction Issues: Gay TV Journalist Seamus O'Regan, Who Fought Alcoholism Revealed How His Husband Helped Him Overcome His Addiction
This statement was in regard to Frank thinking of quitting his addiction at the time, and he did take major steps for it. He enrolled himself in programs and finally got out sober.
Beard recalls that part of his life as a "regret" and has moved on in his life after the incident to become a better person overall.