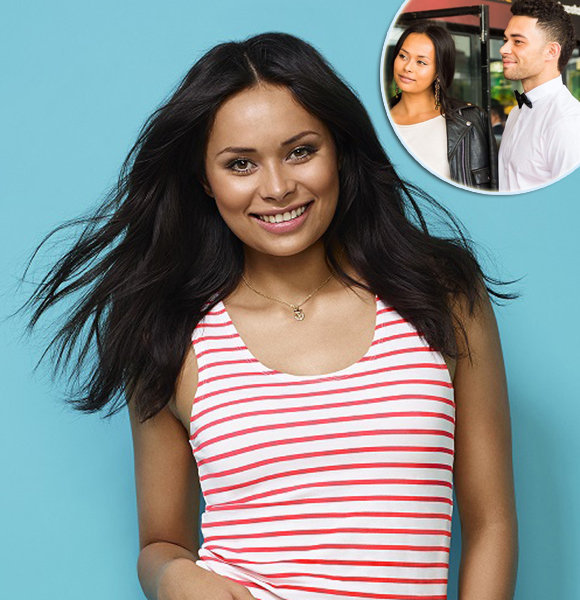 Love has always been a crucial part of everyone's life. In the absence of love, no one can get success. But, on the other hand, people achieve success because they enjoy what they do.
The same can be said for "The Expanse" actress Frankie Adams who loves her acting career and has been doing great in the industry. 
But what if we tell you that this awesome lady seems to be single and searching for a boyfriend. So let's dig in for more information. 
Frankie Adams's Boyfriend
As of 2022, Frankie is not dating anyone. However, she was dating her actor boyfriend, Vinnie Bennett. Frankie and her longtime actor boyfriend, Vinnie Bennett, first met with the help of a mutual friend. After hanging out for some time, they eventually fell in love. Although Frankie did not reveal the length of their relationship, she shared a strong bond with her boyfriend. 
Also Know about: inside Benedict Wong's Secretive Married Life
At first, Frankie was hesitant to accept her relationship with her boyfriend in public. But as time passed, she often posted pictures of herself along with her boyfriend on Instagram. Frankie and Vinnie shared plenty of adorable posts on their respective social media accounts, making opportunities for fans to witness their pure and lovely union.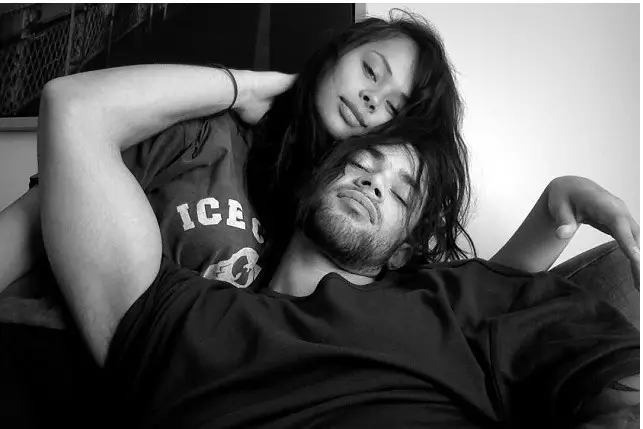 Frankie with her ex-boyfriend Vinnie. (Source: Instagram)
They dated for a long time, and it seemed that their relationship was getting better and better over time. But, looking at their social media, they have deleted all their pictures indicating that they are no longer together. 
Neither of them has come up and announced their breakup, but with the pictures getting deleted, it is obvious that they have broken up. Fans were devastated after they found out Frankie and Vinnie deleted their photos together. Fans asked many questions regarding their relationship, but both of them have not answered anything related to it. 
Learn About: All about the Rising Star Toheeb Jimoh
However, the absence of a boyfriend from Frankie's life has not made any difference. She is still stunning and establishing her name in the industry. Let's learn more about Frankie's career.
Frankie Adam's Career
Frankie started her career playing her first role as Ula Levi in the soap opera Shortland Street. She also got the opportunity to play as Tasha Goodwin in Wentworth. However, she made her debut in the main cast of The Expanse as Roberta 'Bobbie' W. Draper. In addition, in 2017, she earned the lead role of Ilisa in the film One Thousand Ropes. In the same year, she starred as Yasmina Rashid in another movie, Mortal Engines. However, she was also seen in a miniseries as Tessa in The Panthers. Even though she has done less number of films and series, she still has established a well-known name in the entertainment industry. 
The credit for her success in her acting career goes to her hard work and her family. 
Frankie Adam's Family
Frankie was born to parents, Allan Adams and Lau Adams. She was three years old when she and her family moved to Auckland. However, she lost her father due to a heart attack when she was just six years old. After her father's death, she was raised by her mother along with her sister Julia Adams.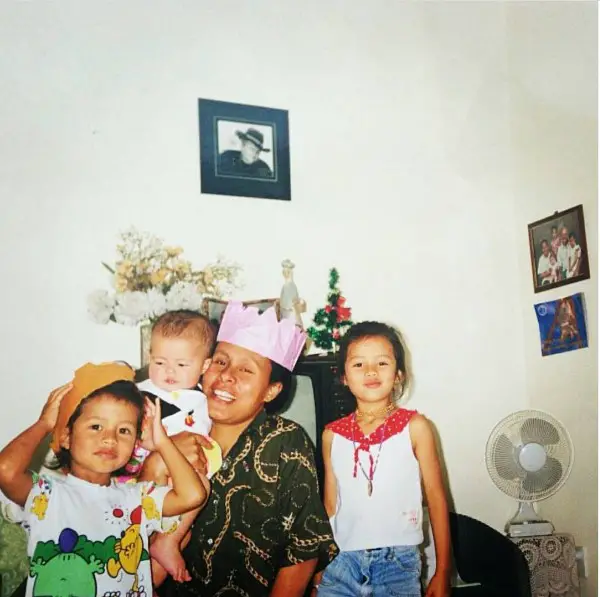 Frankie refers to her family as 'Loves of my life!' (Source: Instagram)
Frankie was a young girl when she started to develop an interest in acting and stage performance. Because of her interest, she actually had studied drama at Auckland Girls Grammar School and began improving her acting skills from there. 
Her mother and her sister have always supported her in her interest and allowed her to pursue her dreams. With the support from her family, Frankie has established her name as one of the most remarkable actresses around the world. 
Find About: Where Is Susan Anton Now? What Is She Doing?
She is also admired because of her beautiful face and well-shaped body, which is perfect for her height. Frankie is 5ft and 11 inches tall with perfect body measurement. Fans often talk about her tall figure and cute innocent face on social media. She has about 180k admires on Instagram. 
Frankie has made quite a career with his acting ability. Currently, she is said to be single and focused on her career. We hope this gorgeous will find the love of her life soon. To get updates about Frankie Adam, stay tuned.