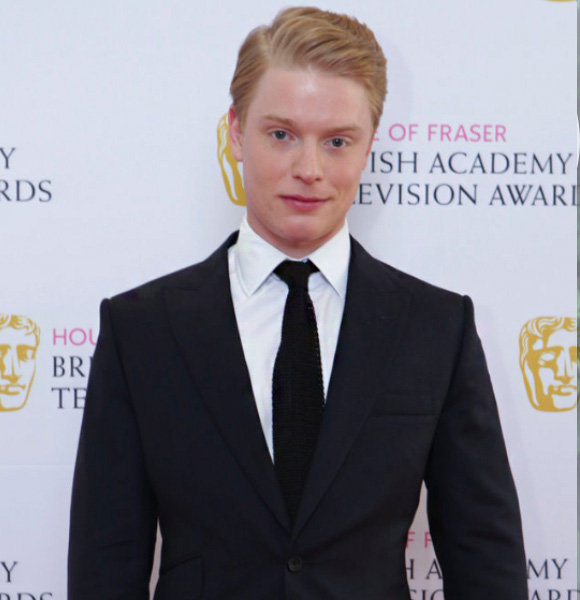 Ever since English actor Freddie Fox appeared in Cucumber in 2015, portraying a bisexual character, he garnered much attention from his fanbase for his sexuality.
While the rumor of Freddie's sexuality as gay surfaced, the actor took his time addressing the rumor himself.
Is Freddie Fox Gay?
As a report cited an interview of the actor with The Telegraph, addressing the speculation, he once quoted, 'I can't say if I'm gay or straight,' to which he further added, 'I might fall in love with a man.' 
His unapologetic statement, sure enough, delighted some of his fans while having some raise their eyebrows. 
He further mentioned that his sexuality was something he could not identify growing up. He confessed he had girlfriends but did not want to be bound by a label, including gay. 
Elaborating on his preference, he continued by saying he is 'the type of person who would fall in love with another person, as opposed to a sex.' 
Although he stretched he had never dated a man before, he admitted to the possibility of going out of the box.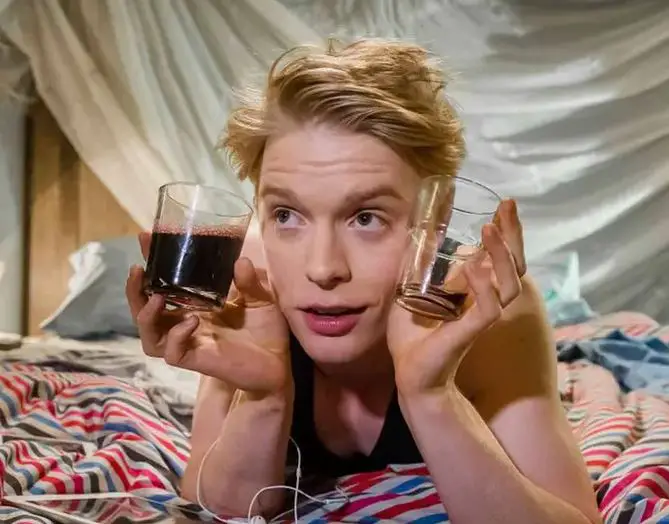 Freddie Fox portraying a bisexual character in Cucumber (Source: Independent)
Sharing more on his sexuality, the actor wittily remarked, 'I don't think you can necessarily say you're one thing or another until you're 100 years old and you've done it all.'
Well, the interview was from 2015, but still, Freddie has not labeled his sexuality. But one thing he is certain about himself is that he does not want to be stereotyped simply based on sexuality. 
He also finds it interesting 'how the world is changing and how perceptions are changing.'
In the entertainment industry, which is now inclusive of the LGBTQIA+ community, Freddie thinks 'being able to say that you have a more rounded experience as a human being, whether it be through sexuality, or whatever, is now perceived as a real advantage.' 
Judging his statements, it's pretty clear where he stands regarding his sexuality. But moving forward from the actor's gay speculation, he is now in the limelight for his dating life. 
Get to know - Insight on Josha Stradowski and His Gay Rumors
Is Freddie Dating Anyone?
Back in 2020, the Cucumber actor took the tabloid headlines by storm when he began dating Sex Education actress Tanya Reynolds. 
The couple also spent their early COVID lockdown together in London, as The Sun suggests. Moreover, the two can be seen sharing the screen for a British period drama Fanny Lye Deliver'd.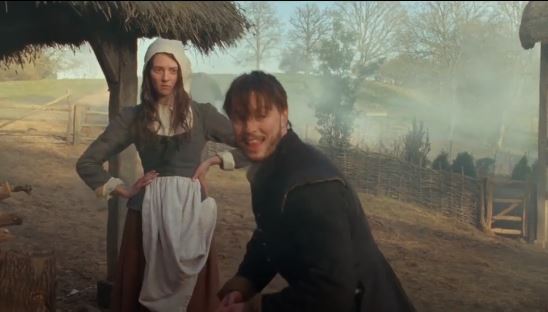 Freddie Fox portraying in Fanny Lye Deliver'd with Tanya (Source: YouTube)
The report also cited a few comments on the actor's secretive love life as obtained from the source, saying that the pair kept their romance away from public attention. 
But later, the news of them not being together also emerged, remaining undisclosed. However, before his secretive romance with Tanya took place, he was taken by actress Tamzin Merchant with whom he split in 2013.
No matter who he dates, his outstanding on-screen portrayals are still the talk of the town that overshadow other aspects. Not to mention his family plays an immense role in his inclination towards acting.
More on - All about Simone Ashley's Parents & Impressive Net Worth
More on Freddie's Family
Fox is quite a familiar surname in British acting. And Freddie is part of the brilliant Fox family in the industry. 
Having been in the industry since 2009, Freddie was quick to grab eyes for his astounding portrayals, which include some of his notable works such as Cucumber, Banana, White House Farm, Hay Fever, The Judas, only to name a few. 
Well, if you dive deep into his family tree, you will probably get the hunch where he gets his talent from. Freddie was born in a household with many several outstanding actors. 
His mother, Joanna David, is an actress most known for her television work, while his father, Edward Fox, is also an actor who is reputed for his role in The Day of the Jackle. 
Moreover, the acting talent is deep-rooted in his family where his sister, Emily Fox, uncle, James Fox, and cousin, Laurence Fox, are all outstanding actors. 
Following his parents' lead, Freddie's contribution to acting is another boastful addition to the Fox family.