Sports
Gael Monfils and His Wife's Story- From Wedding to Expecting a Child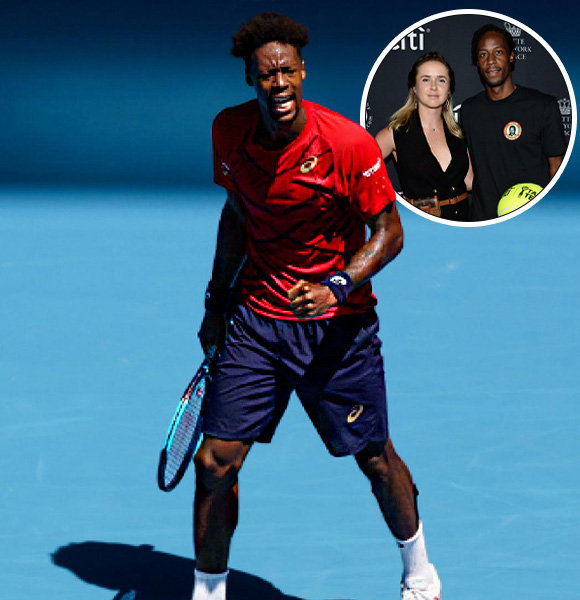 Gael Monfils is a world-renowned French tennis player. Surely, he is most known because of his impressive skills in the sport, but there's another thing about him that has created a buzz among fans.
His relationship with his wife is another topic of interest for fans. Gael loves to give a little insight into his personal life, and fans love to devour the content, especially when his wife, Elina Svitolina, is in the picture. 
Moreover, they have exciting news to share. The couple recently announced via Instagram that they are expecting their first child, and the news has all the people talking. 
Gael Monfils Expecting Baby with Wife Elina Svitolina
Gael Monfils's wife is none other than fellow French tennis player Elina Svitolina. Their adorable relationship has been out in the open for the past few years. 
They announced that they were dating in 2019 and have brought their fans along their journey via social media. Things got serious for the athletic couple as they announced their engagement in April 2021. 
Gael shared the story of the proposal and wedding. Elina was his girlfriend since 2019.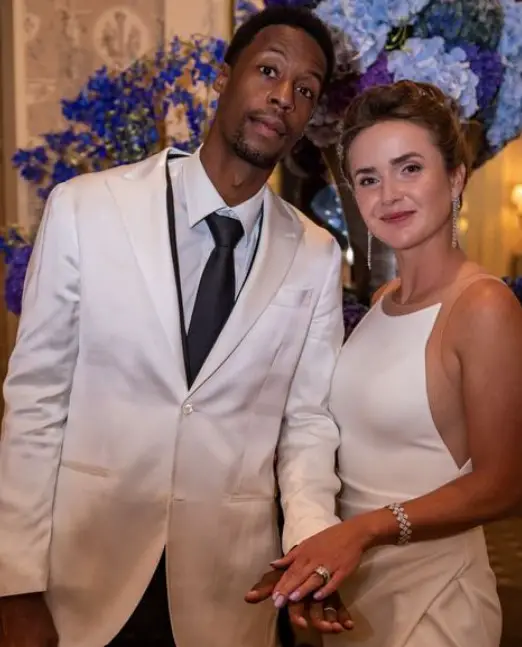 Gael Monfils with his wife, Elina Svitolina, on their wedding day (Source: Instagram)
Get to know - Lets Talk Dennis Rodman's Net Worth, Wife and More
Gael isn't a fan of hiking but went on a hike to propose his belove as she enjoys walking.
There was no cellular connection on the hills so, he couldn't use GPS to find the spot he wanted to propose at. However, things turned out well in the end.
"Somehow Elina just found the best spot, 800 meters from the parking lot and then I felt it," Gael said. "I felt that was the right moment and of course, I was very nervous."
"Were you more nervous than when you're facing Rafa in Roland Garros?" Elina Svitolina asked playfully.
"It's that you're confident because you know about your relationship. But it's like I know it's an important moment in your life. It's an important step and I was very nervous. More than a match. Life it's bigger than our sport obviously, so I was really nervous and really happy that you know, it went well," Gael explained.
Elina Svitolina shared the story of her relationship with Gael in an interview in 2019.
The Ukrainian athlete shared the story of her acquaintance with Monfils and stated that she knew him for some time but there was no connection or much communication in the beginning. 
She said, "I had known Gael for quite some time, as we constantly participated in the same tournaments. But there was very little communication: he knew that I was in a long relationship."
More on - All about Michael Strahan's Rocky Past Relationship & Current Updates
Moreover, she also remembers meeting her future lover in 2018. 
She said "At the end of 2018, after winning the final tournament, I went to celebrate with my Paris friends. I posted a photo on Instagram, and Gael wrote to me. We met and could no longer part."
Elina also states that she's thankful for having a fellow sportsperson as a partner instead of someone else. 
"To be honest, it's much easier for me to meet with an athlete than with a person who is far from sports. After all, Gael understands me "from and to", understands what difficulties I face, he can support me when necessary and as needed." added Elina Svitolina. 
They once split, but got together after some time and have been together ever since, relishing their resounding married life.
Now with a soon-to-be new addition to the family, the couple is happier than ever.