Sports
All about Michael Strahan's Rocky Past Relationship & Current Updates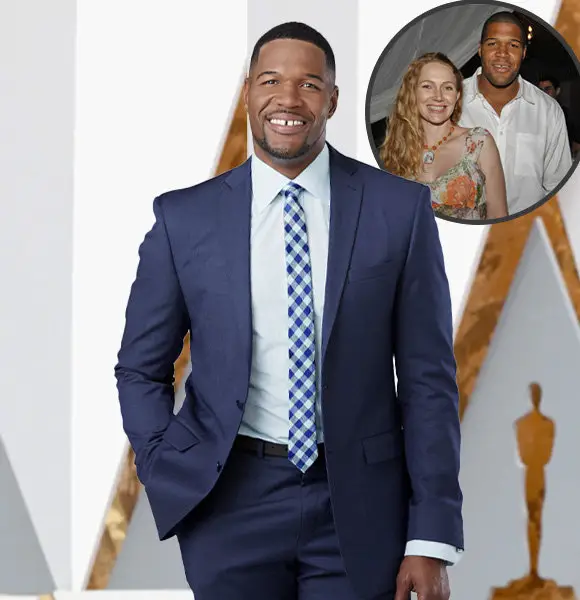 Michael Strahan is an American television personality, journalist, and former professional football player. 
Surely his football career is as big or even bigger than his television career, but people nowadays seem to know him more from his appearance on 'Good Morning America' and 'Live! with Kelly and Michael.' 
The two-time Daytime Emmy Award winner has a lot on his plate when it comes to his professional front; that's why his personal life seems to be a perfect balance to his busy professional life. 
He is now rumored to have a girlfriend, but more than that, his past married life catches more attention.
Michael Strahan's Married Life
Michael is a busy man indeed. Over the years, he has had many career transitions.
From being a professional football player in the NFL to working as an analyst and a television show host, he has nailed whatever he has set his mind to. 
But, besides his smooth sailing career, his love life has been a bit teetering. He is now reported to be in a relationship with his girlfriend, Kayla Quick. But due to lack of information, we can't conform to this news. 
However, what we do know is that Michael has had two wives in the past and an ex-fiancee. 
Strahan was married to his first wife, Wanda Hutchins, who garnered a significant spotlight because of her relationship with the former professional footballer.
More On: Ron Stallworth and His Wife- An Old Love Story that Rekindled
But as we have covered about Wanda Hutchins before on our website, she indeed is much more than just an ex-wife of a known celebrity. 
For all you need to know about the former pair's relationship, we recommend this article will be enough for you. 
After Wanda, he got married to his second wife, Jean Muggli, in 1999. But their relationship too was short-lived as they soon ended their nuptial in 2006 and went their separate ways.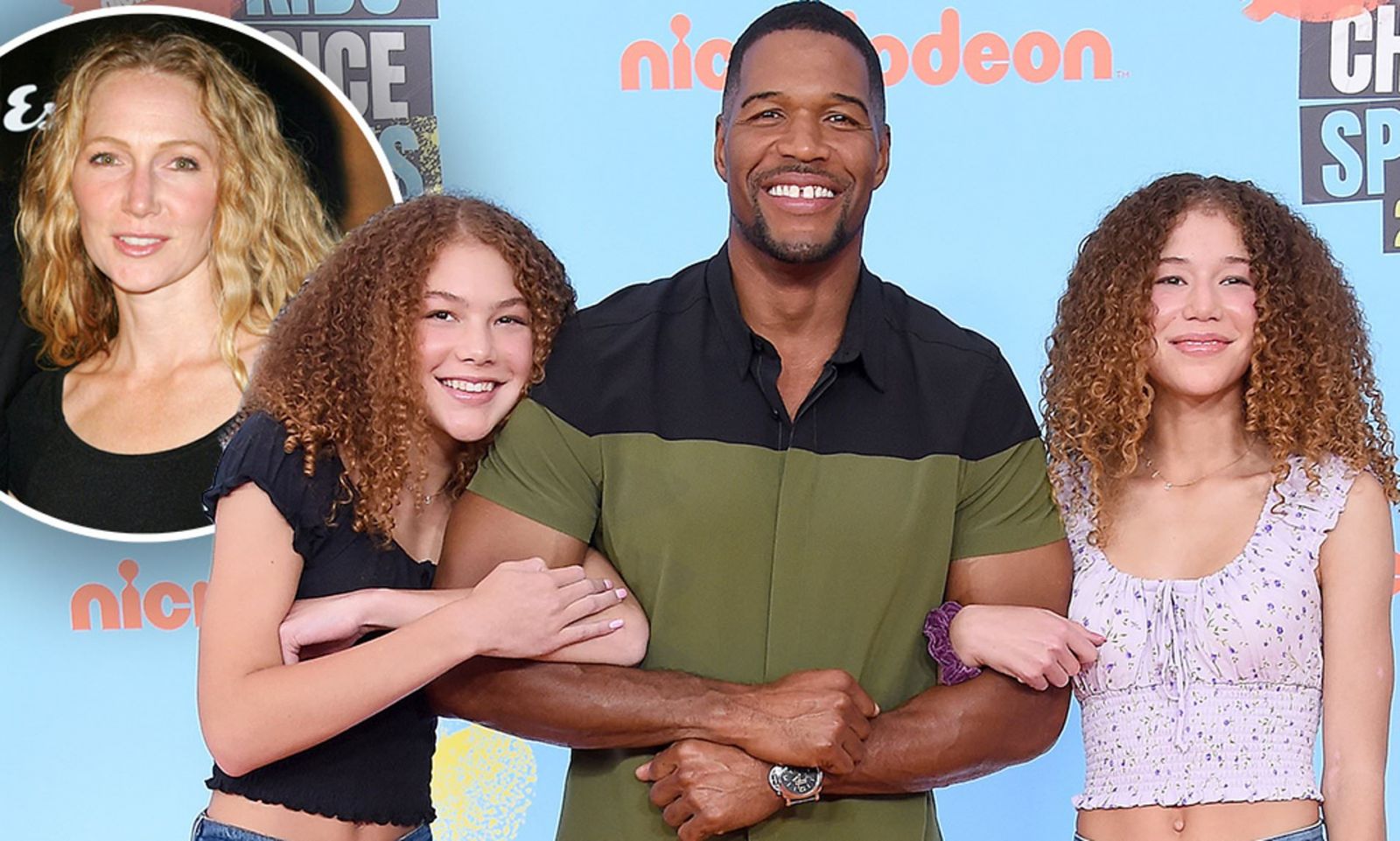 Michael Strahan's Ex-Wife and His Daughters (Source Daily Mail)
However, back in 2020, the former couple had a dispute in court over their child support as his second wife claimed that Strahan hired private investigators to follow her to her North Carolina home. 
Michael Strahan has four kids. He is the father of three daughters and a son. 
He and Wanda have two children together. Their eldest is Tanita, who is an artist, and their son Michael Jr. is somewhere around 27-28 years of age as of 2022. 
Despite the fact that his marriage did not work out, Michael was always hopeful of finding love again. 
Later, his relationship with Nicole Murphy resulted in a proposal, and the two got engaged in 2009. 
While fans and the media waited for their marriage announcement, the world was hit with a split announcement instead in 2014,
And there were no wedding bells for the two as they went their separate ways before they could get married.
Also Read: Jesseca Dupart Marries Her 'Twin Flame' Wife, New Baby on the Way!
So, for those asking, is Michael Strahan married?
No, he is not, and about his partner now; there is not much we can gather about his dating life. And his quiet love life only hints at his current relationship status to be single.