Nailea Devora spirals into a dating rumor with a fellow YouTuber but is it really the truth? If not, Who Is Nailea Devora Dating?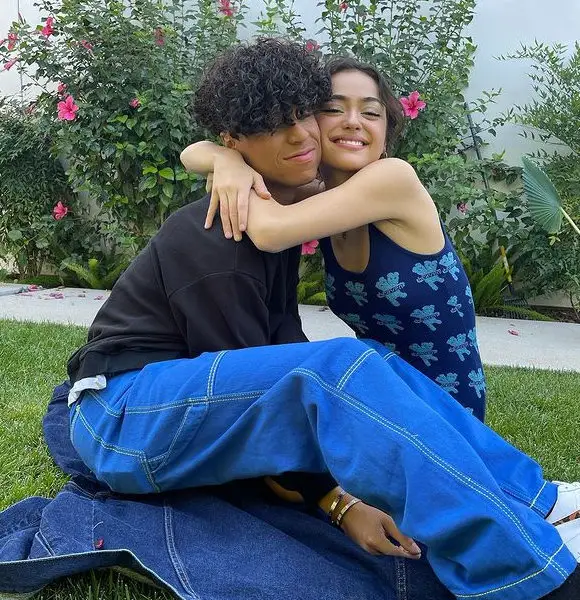 Famed internet personality Nailea Devora's fans are going crazy on believing YouTuber Larry Merritt is her boyfriend.
Who wanna come to the wedding
YouTuber, Larry, shocked his Instagram followers when he paired the above caption with a series of cozy pictures he took with his alleged girlfriend, Nailea.
So, what's the Deal with Nailea and Larry?
Before going into the real deal, let's be clear about how the pair's love rumors came to be.
It's because of their gazillion appearances on each other's social handles, teasing their followers with mixed signals.
Out of many mixed vibes they sent out on their socials is the 'gram post of September 23, where Larry took to his social handle to share a few of his pictures with Nailea. In the pictures, the two are seen radiating their close bond with cute hugs and cheesy smiles, and Larry added a caption to it saying,
dad this is the closest thing to a girlfriend I'll ever get.
Later, Nailea wrote a flirtatious comment that was enough to add fuel to their alleged romantic relationship. She wrote,
larrays not actually gay he's been pranking u all for years.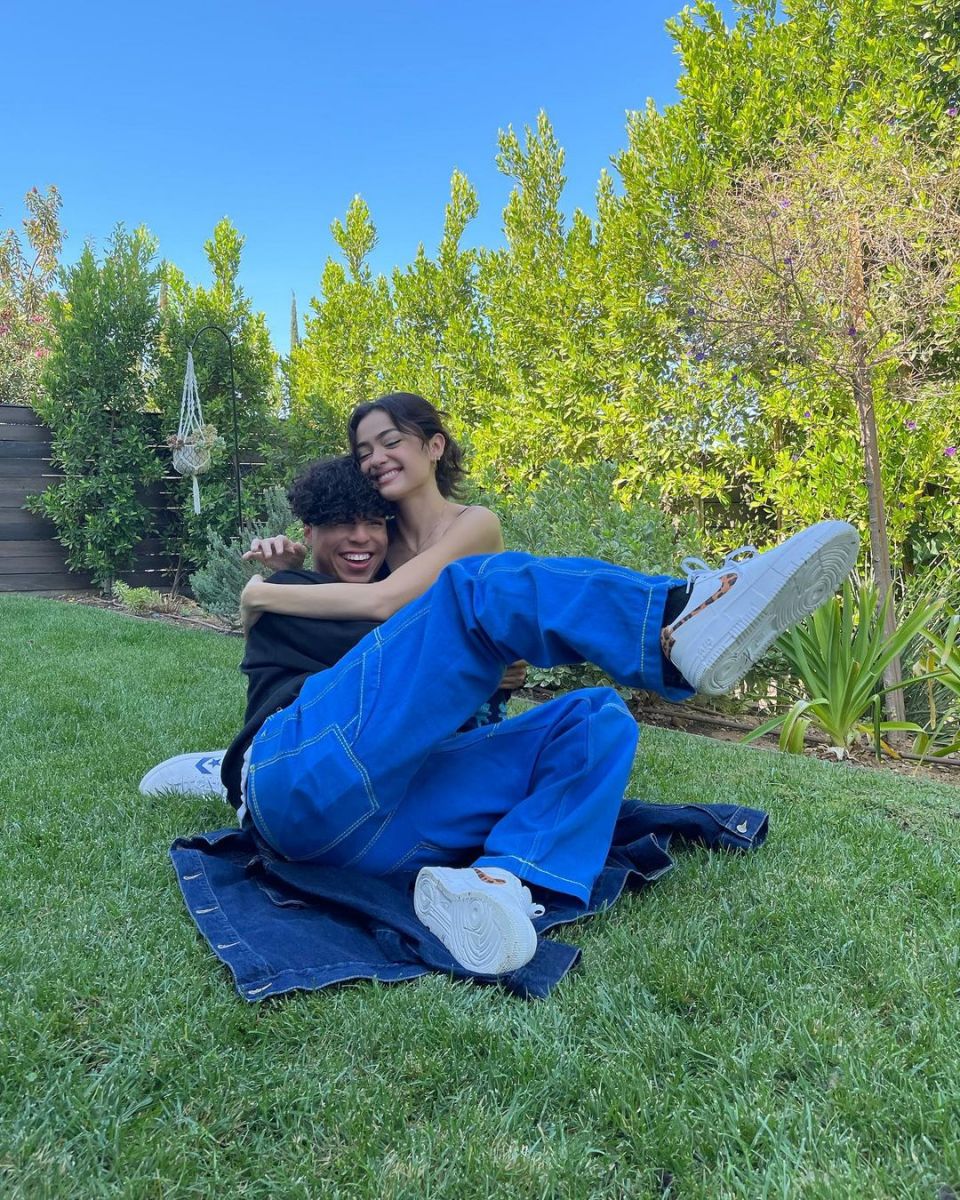 Nailea Devora alongside Larry Merritt (Source: Instagram)
To clarify, Larry is actually gay and had been in a relationship with his former boyfriend, Brady Potter, until they separated in September this year. However, since Larry's breakup, his rumor with Nailea has escalated as the two are often seen on each other's social platforms.
Well, if you go through the rumored couple's numerous YouTube videos appearing together on their respective channels, you will pretty much know what the truth is about their relationship.
But to those who want a quick answer, the couple is nothing more than best friends. Their lasting friendship dates back to when Nailea moved to Los Angeles. Further elaborating on her friendship with Larry in an interview with Dixie D'Amelio, Nailea said,
When I first came out [to Los Angeles], I was actually weirdly a fan of my best friend Larry...I was a fan of him, and then he reached out to me...and then I met him and he is the best person ever.
Clearly, there isn't anything cooking between them except for their tight-knitted friendship. While the rumor is now debunked, you can go on to enjoy the duo's teasing 'gram posts and fun YouTube videos where they sometimes pretend to be a couple.
Love life of - Slick Rick's Lavish Lifestyle With Staggering Net Worth
Who Is Nailea Devora Dating?
Seemingly, Nailea is quite open about her personal life with her fans. If she had found any worthy person of calling him her boyfriend, she would definitely share the big news with her viewers.
More so, her online presence does not indicate her involvement in a romantic relationship. However, Nailea, who barely appears on any tabloid gossip sites for controversies, once was the talk of the town for her alleged relationship with one-time boxing-winning internet personality Vinnie Hacker. 
While the two remained mum about their alleged relationship, their silence only added fuel to their dating gossip. But, talking to Dixie in an interview, Nailea finally addressed the issue when Dixie asked her to break her silence on that matter. Nailea, talking about her relationship with Vinnie, explained,
I have always seen him like friends. We kind of have the same sense of humor, so he has always been super friendly.
She went on to say that fans shipping the alleged pair made her uncomfortable. Although it did not affect their friendship, they have maintained a low profile ever since the rumor spread widely.  
Nailea addressing the rumor probably gave her fans the answer they were looking for. While the YouTuber is yet to provide updates on her current love life, her intriguing social media feeds are enough to keep her followers hooked for the time being.
More on - Inside Bob Roll's Not-So-Known Family Life & Well-Known Professional Accomplishments
More On Nailea Devora
Nailea's popularity as an internet personality soared after her breakthrough YouTube video titled, 'breaking my schools dress code for a week.' The video of 2019 has now gathered total views of over 23 million. 
Nailea's YouTube video that blew up her popularity (Source: YouTube)
Since the blowup, Nailea, who belongs to the Hispanic ethnicity, has grown her fanbase larger with 2.66 million subscribers on her YouTube channel that she started in 2015. 
Likewise, her fame grew equally on other social platforms such as Tik Tok and Instagram, with millions of followers to this date.
Born and raised in Texas, the YouTuber turned Tiktoker recently moved to Los Angeles, and she is now relishing her independent life. Judging her flourishing career as a renowned internet personality, she is most likely to continue her journey as an influencer with a promising future.