Entertainment
Insight Into Geoffrey Thorne's Wife & Career Accomplishments
Sneak peek at Geoffery Thorne's life with his wife of several years and his impressive career achievements that helped him garner a hefty net worth.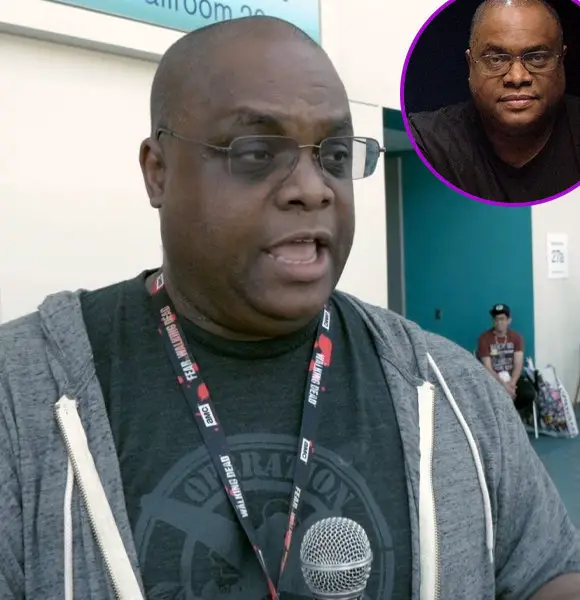 The multi-hyphenate personality Geoffrey Thorne, whose television career boomed with his appearance in In the Heat of the Night, rose to the spotlight for decades for his numerous works as an American actor, T.V. producer, screenwriter, and novelist. 
While his brilliance and impressive net worth are pretty much well known to many, his notoriously private lifestyle is what triggers his enthusiastic fans to learn more about his wife and kids.
Who Is Geoffrey Thorne's Wife?
Well, that is something he likes to keep away from prying public eyes. And, his limited social media presence helps him keep his personal life to himself.
Regardless of his low-key personality, it's known that Geoffrey, age 51, married the love of his life several decades ago.
The screenwriter and his wife have been enjoying a happy married life, but they do not share any children.
As we are well aware of how celebrities fall into the swirl of relationship gossip and dating rumors, Geoffrey, on the other hand, never once appeared in tabloids for such rumors.
However, apart from his barely-heard love life, his professional accomplishments echo through his incredible work.
Personal life of - What Is Kirk Gibson's Three Decades of Married Life Like?
Geoffrey Thorne's Professional Accomplishments  
Born on January 20, 1970, Geoffrey is widely popular as an award-winning writer heavily involved in sci-fi and comic book writing.
The Washington D.C.-born actor's career blew up after his role as a police officer in the television series In the Heat of the Night, which aired for five years.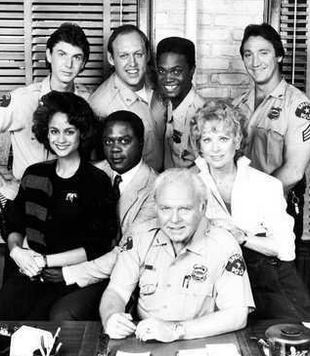 Geoffrey Thorne from with the cast of In the Heat of the Night series (Source: The Covington News)
The series marks his breakthrough point in his TV career that led him to greater exposure.
He later began writing professionally, and his writings included screenwriting to comic books and novels. For his attention-grabbing story, The Soft Room, written as a part of Strange New Worlds anthology, he once bagged the second prize in Simon &A Schuster.
With success in writing, he began publishing more of his stories in numerous media tie-in anthologies, including Star Trek.
As a writer, some of his notable works include Star Trek: Titan: Sword of Damocles, Winter of the Wild Hunt, Better Angels, and Galatea's Cross.
Likewise, Geoffrey also wrote several episodes of Law & Order: Criminal Intent, Ben-10, Ultimate Spider-Man, and Leverage.
With a flourishing career as a writer and T.V. producer, he entirely gave up acting and hasn't appeared on screens since 2000.
Moreover, his praise-worthy contributions in anthologies also led him to become a head writer for the animated Avengers series in 2017. Regarding his career in writing, he once commented,
Book and magazine editors don't care what color you are, what your gender is, or how old you are. They don't care if you are pretty.
What Is Geoffrey's Net Worth?
As for his earnings, Geoffrey has a widely expanded source of income. However, since he left acting long ago, his fortune from acting is probably null right now. 
However, his breakthrough role in In the Heat of the Night might have earned him an impressive net worth. As the T.V. series, which is an adaptation of the same-titled 24 million dollars grossing movie of 1967, was a massive hit among the Americans, it's no wonder Geoffrey made a hefty sum from it back then.
Learn the net worth of -The Eye Widening Net Worth of Andre Iguodala & His Family Life
But, now, his earnings are primarily based on his writing and production. The books he sells on online platforms such as Amazon also make him an impressive profit, while his work as a producer also earns him quite well.
As a T.V. producer and writer, he is mainly known for Magnum P.I. and Avenger Assemble. While both the series are known to have grossed hundreds of millions of dollars, Geoffrey certainly garnered a big chunk from the series.
Analyzing his successful works in the entertainment industry, Geoffrey Thorne's net worth is no less than a million dollars. More so, his currently ongoing work for the Green Lantern anthology is sure to add some more to his existing net worth.