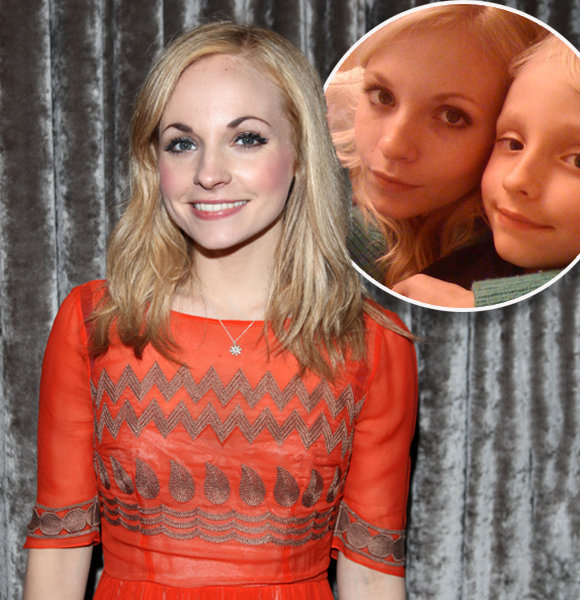 Actress Georgia Tennant is now a proud mom to five children, but her journey to motherhood began rather unexpectedly.
Her startling pregnancy at the young age of seventeen initially came as a bit of a shock. But her decision to not give up and embrace whatever her early pregnancy had in store for her happened to be one of the best life-changing decisions she made. 
Georgia Tennant's Five Children  
Her firstborn is son Ty Tennant born in 2002. Usually, most women's first pregnancy comes as happy news, but Georgia's pregnancy came with mixed emotions, mostly nervousness and uncertainty.
She was merely seventeen when she has discovered her unplanned pregnancy. As she was young to become a mother, her fear heightened when she had to break the news to her family, especially her father. 
But, blessed with an incredibly supportive family, the actress's fear was released when her father was nothing but caring about her after finding out about her pregnancy. 
Georgia had already made up her mind to raise her child despite the situation then. However, that was not a full-stop to her problems.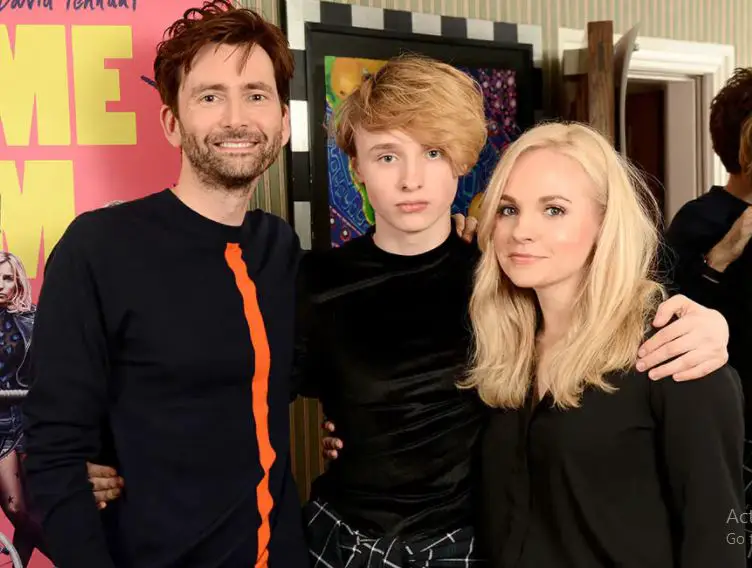 Georgia Tennant with her husband and her son (Source: Hello Magazine)
Get to know- A Rundown on Tom Riley's Love Story
As there, the stigma against single mothers widely prevailed at the time, raising a child particularly at her age was not smooth sailing whatsoever. 
Regardless, she profoundly embraced her responsibilities towards her son, and as we know, her eldest is an emerging star already paving his path in the entertainment industry. 
Following in the footsteps of Georgia, her son embarked into the film industry as a child actor, and his initial work can be witnessed in The Five(ish) Doctors Reboot. 
As for his recent act, Ty has been in series such as War of the Worlds, Doom Patrol, Around the World in 80 Days, and so on. 
While Georgia's eldest is headed for a great start in the industry, her other children will potentially take on the same career path in the future. 
After Georgia married her husband, David Tennant, in 2011, she became a mother of four children with David. David also adopted Ty, and the big happy family of seven live together in bliss. 
Talking about her other children, Georgia welcomed her second child, daughter Olive Tennant, in 2011. Like Ty, Olive is also on the same professional path and is known for her portrayal in the 2021 release Belfast. The brother-sister duo is even seen flaunting their sibling bond in red carpets.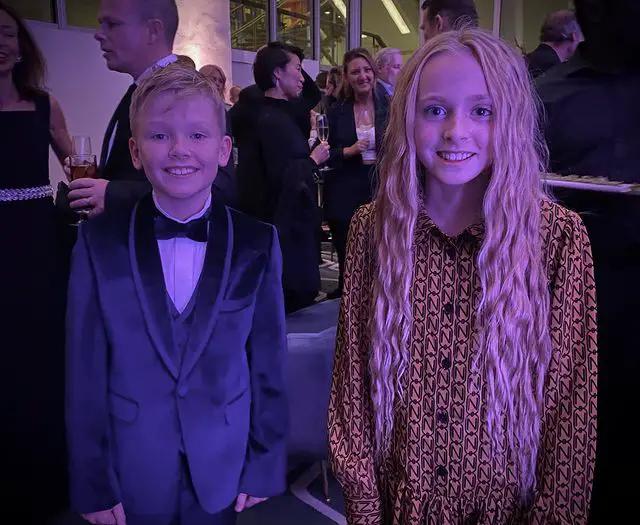 Georgia Tennant's children (Source: Instagram)
More on  -Zoe Wanamaker Fell for Her Husband Because of His Support?
Likewise, the addition of a baby boy, Wilfred Tennant, in their family in 2013 brought extra happiness to the Tennant family. The birth of Doris Tennant in 2015 marks another joyous moment for the family. 
Another most recent addition to the family was in 2019, when the couple welcomed their youngest, Birdie Tennant. 
The actress does have a handful number of children, but balancing her profession without compromising her motherhood is indeed exemplary. 
Not to mention, her loving husband of over a decade has been a wonderful partner throughout the journey. So although she had a shaky start to parenting, her journey became a lot easier with the support of the right people.