Entertainment
Zoe Wanamaker Fell for Her Husband Because of His Support?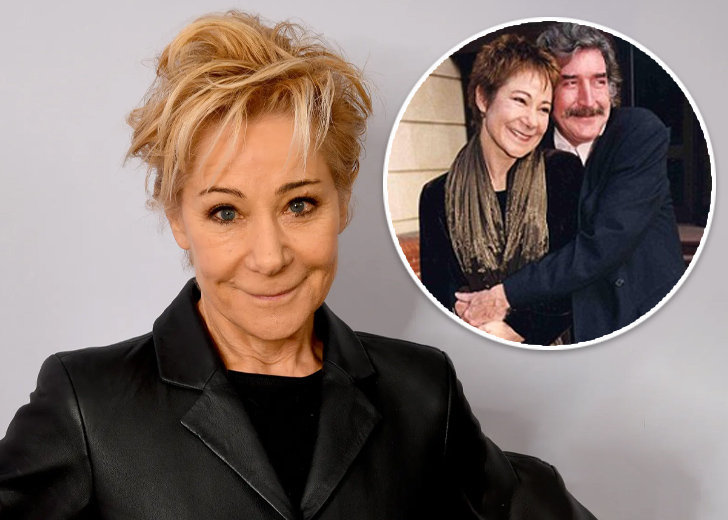 Veteran actress Zoe Wanamaker probably has to be one of those artists that will be remembered forever and respected through all the generations. 
Her captivating aura, soothing voice, and incomprehensible knack of talent make every moment with her on-screen worth it and leave you asking for more. 
Well, another thing people can stop asking is questions regarding her husband.
After years in the TV industry and still being notable with shows like 'Shadow and Bone,' Wanamaker not only has a triumphant career but also enjoys a gleeful marriage with her husband.
Who Is Zoe Wanamaker's Husband? 
Gawn Grainger is the lucky mascot that has graced the life of his ethereal beauty for almost 28 years now. 
The 'Loot' actress married her spouse in 1994, and well, life sure has been fantastic since. 
However, their meeting happened during unfortunate circumstances, but it also might have been a reason that the two got closer and found strength in each other. 
Especially for Zoe, she was the one who needed some strength back then as her dad was unwell, and it was that time she met a guardian angel, Gawn Grainger. 
Gawn Grainger is a British actor and still very much pertinent in the industry.
Zoe Wanamaker's Doctor Who Co-star: Tony Curran's Decade Long Marriage with Wife- A Happy Family!
In an interview with Bolder, he shared how he met his current wife, Zoe, on a film, and he became the help she needed in the dire time. 
As things were going rough for the actress, time had not been so giving for her husband as well.
A two-time married, prior to meeting her, Gawn already was a father of two. He was divorced from his first wife, and his second wife had unfortunately died. 
Zoe Wanamaker with Her Partner (Source- DailyMail/Original Source: Alan Davidson)
Maybe they both needed each other, and helping each other go through some harsh times made them together for a lifetime. 
In the interview, her partner shared how the two have a cottage in Wiltshire where they wake up to birdsong. 
As fit and gorgeous Zoe is, how could she not have some sort of influence on her husband?
Sharing further about his wife, he said, 
"Zoe helps me eat healthily and I am also totally influenced by her when it comes to fashion."
Moreover, he also shared how he did not have any sort of care or interest in fashion, but after Zoe, he has been fashion-conscious. 
As much as the story of these two is heartwarming, we only heard Gawn's side.
Well, Zoe has her side of the story, too, and it's as beautiful as her husband's.
Zoe's Side of How She Met Her Gawn 
"I'd known Gawn and Janet for a while," Zoe writes on her website, "We'd been friends and on occasion I'd borrow Gawn as an escort."
Zoe expresses that their love "Sort of happened." She writes how she continued borrowing him as a friend, and things started from there. 
The two expressed each other's griefs, listened to each other's heartbreaks, and eventually became the reason for their healing. 
The two eventually married, and talking about marriage, Zoe says, 
 "Marriage is fantastic.  It couldn't be better.  And I've inherited two step-children, so that part of my life has changed completely."
Her spouse, a father of two, does not share any children with her. The reason being? Unknown. 
Keep Reading: Penelope Wilton's Life After Separation from Her Husband
But the sadness of not having their own kids does not seem to be prevalent in their lives as Gwen's two children compensate for it all. 
Zoe also talked about the children on her website and said they were wonderful.
Even after almost five decades of career Wanamaker still stands strong in her game, and also standing strong is her love life with her husband that we wish would last for a lifetime.