Entertainment
Inside Ginuwine's Huge Family- How Many Children Does He Have?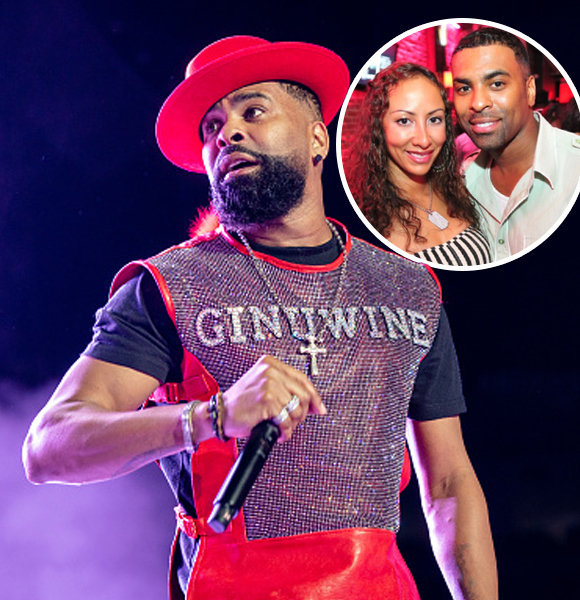 American R&B singer and actor Elgin Lumpkin, aka Ginuwine, has grabbed a lot of attention with his talents. Adding to that, he is also well-known for being the perfect father to his children. 
Follow through to find his relationship with his kids. 
Ginuwine's Children
The singer of Pony is the father of nine children, two sons and seven daughters. However, there are not many details about the mother of all his offspring, but four of them are with his ex-wife. 
You May Like: Bern Nadette Stanis's Married Life & Her Big Family
The singer was previously married to American rapper Tonya Johnston better known by her stage name, Solé.
Despite being together since 1999, the couple only got married in 2003. However, the American Music Awards nominee and Solé decided to call it quits after being together for more than ten years.
Ginuwine with his ex-wife, Solé. (Photo: iloveoldschoolmusic)
In 2013, the singer's lawyer revealed that he and his wife were getting a divorce. However, the 'There It Is' singer denied getting a divorce and admitted they were separated and trying to work on their marriage. 
But in 2014, Solé filed for divorce, and the couple separated peacefully. Nevertheless, he remained good friends with Solé despite their separation.
Explore: Marlon Wayans- A Comedic Genius! Whats His Net Worth?
Before their wedding, the couple had already given birth to their two daughters, Story Asaundra and Dream Sarae Lumpkin.
Solé also has two daughters from her previous relationship, Cypress and De'jan. 
He loves Cypress and De'jan like his own child. He is very close with both of them and has also attended his stepdaughter De'jan's wedding, along with their biological father.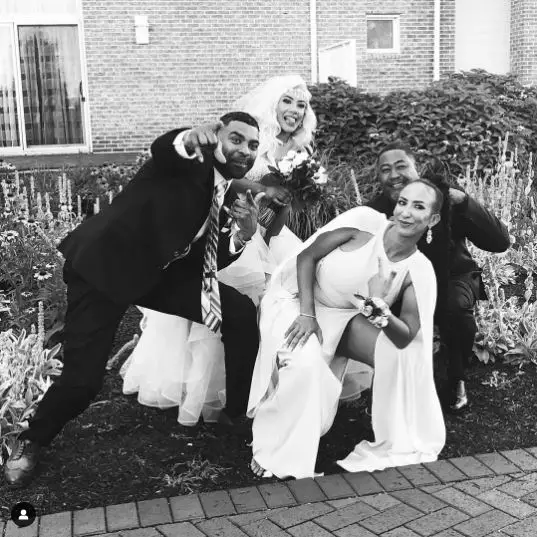 Ginuwine's stepdaughter, De'jan, captioned this picture, 'PARENTS' (Photo: Instagram)
The singer, who stands at 6ft 1-inch height, manages his time for his family despite having a demanding career.
In 2019, he surprised his daughter, Story, on her 18th birthday. The 'Stingy' singer shared that he hadn't been able to see his girls for a few months, and he was missing them, so he planned the surprise for his daughters.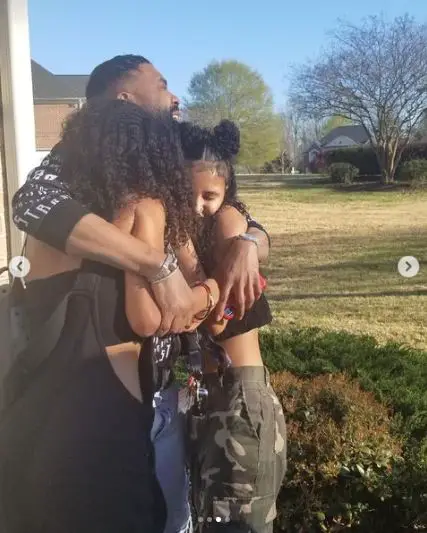 The 'Honey' actor surprises his girls. (Photo: Instagram)
Although the rapper has not revealed details about the mothers of his offspring, he does flaunt all of his kids on social media. 
In 2017, he shared a picture of all of his children and called them the reason he lives. But, he also added that he wants more.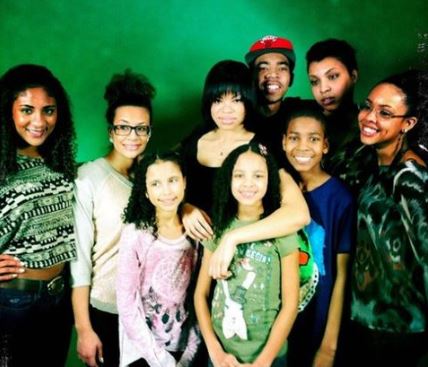 The 'Chocolate City' actor's all nine children. (Photo: Instagram)
He doesn't appear to hesitate to welcome another child, considering his enormous net worth of $1.5 million.
Nevertheless, he is a wonderful father to all of them and is close to everyone. On Father's Day, all his nine kids wished him by making a cute video. He expressed his gratitude towards all his children. 
Know About: The Love Between Taral Hicks and Her Husband Has Always Been Real!
However, the potential of him having another child does exist. He has even discussed having kids in 2019, suggesting he may have plans to expand his family.
But currently, he is not dating anyone. On the other hand, his former spouse, Solé, is dating her long-time friend, Richard Griffin. 
The Pony singer, age 51, is still good friends with Solé and his boyfriend, whereas he has no immediate plans to start dating.