Celebs
STORY TIME! How Glenn Greenwald Met His Husband?
Being together for a long time now, Glenn Greenwald and his husband continue to inspire many, including the gay community, through their togetherness.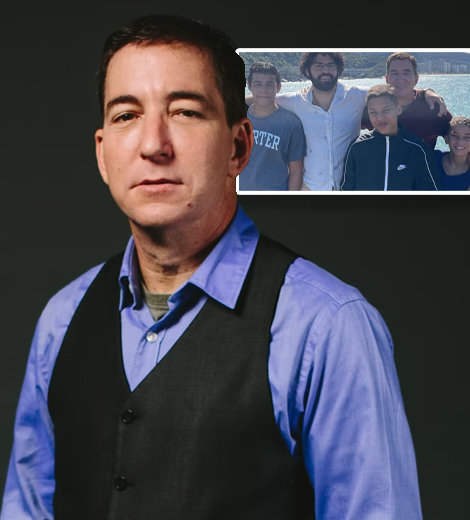 "We instantly fell in love. We just knew from the moment that we met," American journalist Glenn Greenwald said of his amazing partnership with his now-husband when he was in Brazil for a vacation.
The love that blossomed over a decade ago is still thriving while, at the same time, their union is an inspiration to many.
Glenn Greenwald and His Husband
Little did Glenn know that his vacation to Brazil would turn out to be the best decision of his life.
Lawyer Glenn had left for Brazil in 2005, halting his law practice at New York. What he thought would be his merely two months of vacation happened to be his unexpected long stay, making Rio his home.
While he was on his vacation with his dog to clear his head and figure out 'what he wanted to do next in his life,' he met his future husband, David Miranda, and things were never the same ever since.
Stretching on how he ended up living in Rio, which was supposed to be his two months trip, he said to Buzzfeed,
We[Glenn and his spouse] had this really intense bond. Once that happened, I knew he couldn't come and live in the U.S. with me, so my only choice was to stay in Rio.
After he decided to move in together with David, he gave up his law practice and began exploring the options to carry on with his professional journey.
Get to know - Adam Joseph & His Partner Balance it All From Work to Family
Things got even better for the couple when the Supreme Court revised the Marriage Act and recognized same-sex marriages as legal. Sharing his opinion on the legalization of same-sex marriage, the journalist commented,
We feel extraordinary. This is the decision that we'd been hoping to have for eight years now.
Having been together for supposedly two decades now, the togetherness of Glenn and his partner is an inspiration to many, including the gay community.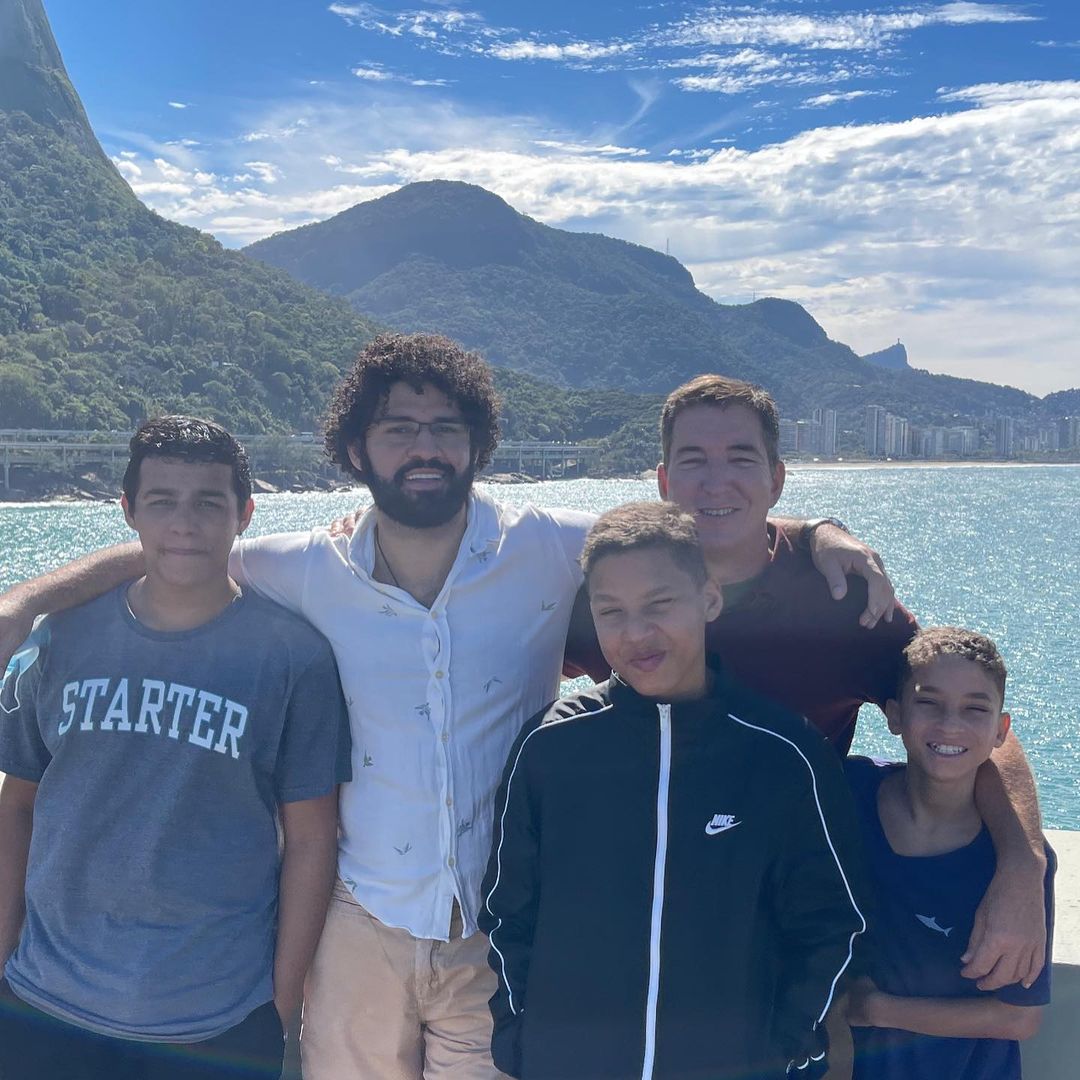 Glenn Greenwald's husband and children (Source: Instagram)
Later the couple became parents to their three adopted sons, whom they adopted in Brazil. The proud father, Glen, who has remained openly gay for a long time, takes every chance to display his family moments with his followers on his socials. 
Not only do Glenn and his husband share a beautiful family of five, but they are dedicated dog rescuers. With the aim of rescuing as many street dogs, the couple started a dog shelter that is staffed with homeless people.
Indeed Glen and his husband's relationship is much more inspiring and influential as they are both amongst the well-known political figures.
More on - Adriana Diaz Regards Her Life with Husband an Adventure
Get to Know Glenn Greenwald's Husband
Seeing Glenn's spouse, David Miranda, in news headlines, heating up the media is not a new thing.
Having been politically active since 2014, David, age 36, has climbed the remarkable height of success in politics and continues to do so.
The Brazilian politician started his journey in politics, especially after meeting his husband, Glenn.
David and Glenn have worked side by side and voiced several political issues throughout their career. Moreover, David also served as a City Councillor of Rio from 2017 to 2019.
Recognizing the Brazillian politician's political influence, Time magazine titled him as one of the world's next generation of new leaders in 2019.
Continuing to mark his presence through his empowering actions, David has nothing but a promising future ahead.