Entertainment
Who Is Chris Martin Girlfriend Now? His Dating Life Details
British pop singer Chris Martin is the lead singer, guitarist, and pianist of the band, Coldplay, which is one of the most recognizable music bands in the world.
The singer was inclined towards music from a very young age; while he was at the preparatory Exeter Cathedral School, Chris formed his first band called The Rocking Honkies. He was inspired by rock bands like A-Ha, Echo & The Bunnymen, The Smiths, and U2.
Further, Martin met his Coldplay bandmates when he attended the University College, London, to study Ancient World Studies.
Chris Martin's Dating Status Now
Chris is dating Fifty Shades of Grey actress Dakota Johnson.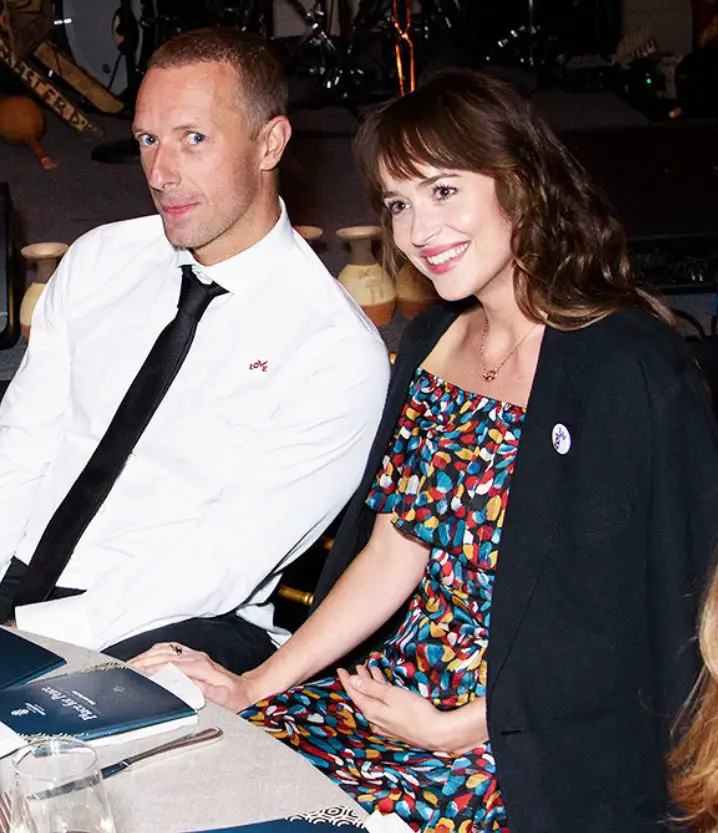 Chris Martin with girlfriend Dakota Johnson at 2019 Peace gala in New York (Photo: heard.zone)
The two were first introduced to each other through mutual friends.
The dating rumors of Chris and Dakota surfaced in October 2017. In December 2017, multiple sources confirmed to Us Weekly that the two were officially together.
Moreover, the pair also has matching tattoos; both of them have an infinity sign tattoo with two Xs on their left elbow.
Amidst their relationship, pregnancy rumors also swirled in October 2018; they threw a party where pink and blue party balloons were spotted. But later, Dakota clarified that it was just a normal birthday celebration and not any sort of gender reveal party.
More About Chris Martin's Girlfriend:- Dakota Johnson Turning Boyfriend, Ex-Married Man Into Husband? Yes!
However, news of their split soon followed in June 2019; the reason was reported to be that Chris wanted to start a family with Dakota, while the actress wanted some more time to think about it.
But, the couple couldn't stay apart for too long, and in August 2019, they were back together.
As of now, the couple is still going on strong.
Relationship With Gwyneth Paltrow
The singer was married to Iron Man actress Gwyneth Paltrow for ten years.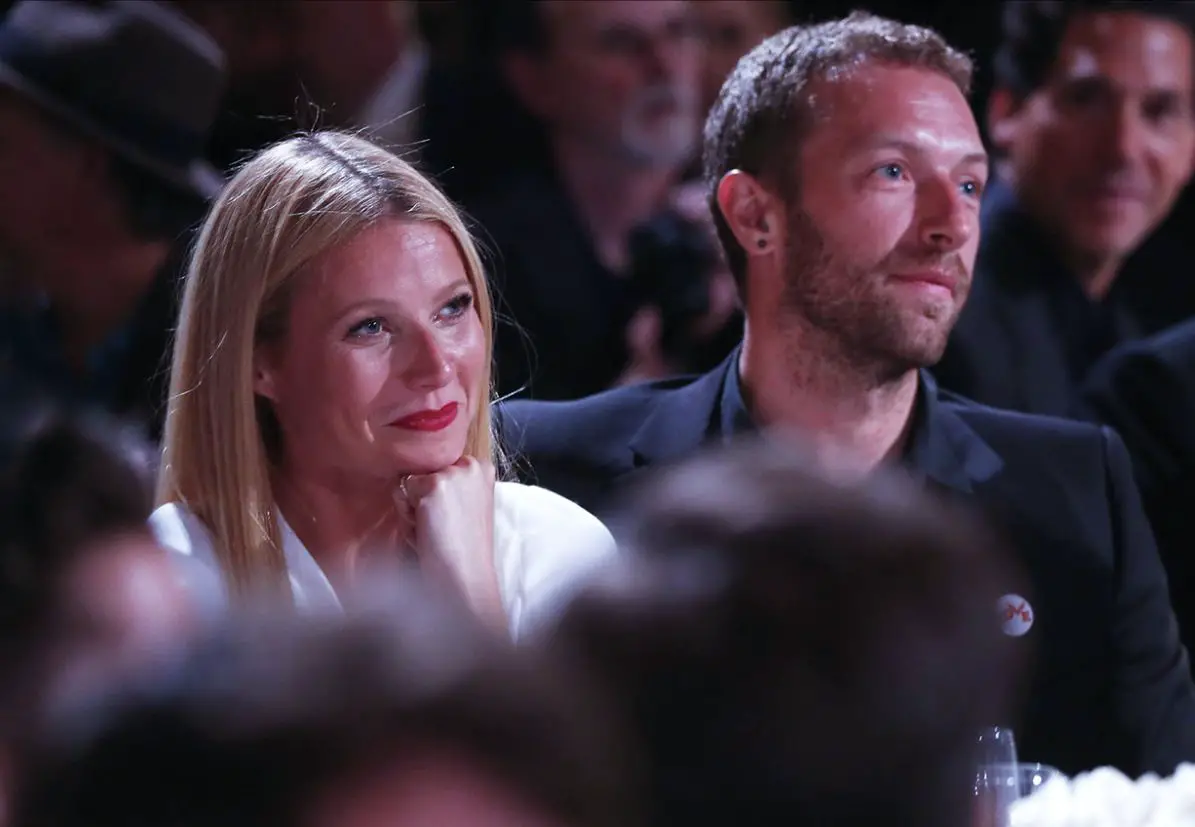 Chris Martin with ex-wife Gwyneth Paltrow (Photo: billboard.com)
The two first met at a Coldplay concert in 2002. And a year later, they got married on 5th December 2003.
Chris and Gwyneth have two kids together: Apple Blythe Alison and Moses Bruce Anthony.
Further, Chris decided to call it quits with his wife on 15th July 2016. The reason for the split was their busy work schedules, and the decision was a mutual one.
More About Chris Martin's Ex-wife:-Iron Man Actress Gwyneth Paltrow & Brad Falchuk Married; "First" Wedding
Also, the two are really close friends and are in excellent terms, even after their divorce.
Dating Life After Divorce
The Hymn For The Weekend singer went on to date Hollywood actress Jennifer Lawrence, after his divorce.
The two dated for a year; they were together from June 2014 to June 2015.
Following his breakup with Jennifer, Chris began to date Annabelle Wallis.
They started to date in August 2015 and stayed together for two years before splitting in 2017.
Interesting Facts About Chris Martin
Chris stands at an impressive height of 6 feet 1 inch (1.86 meters).
He was born on 2nd March 1977 in Whitestone, England.
The singer has a net worth of $120 million, according to Celebrity Net Worth.