Entertainment
Trevante Rhodes Mysterious About Dating Affair and Girlfriend! Speculated to Be Gay?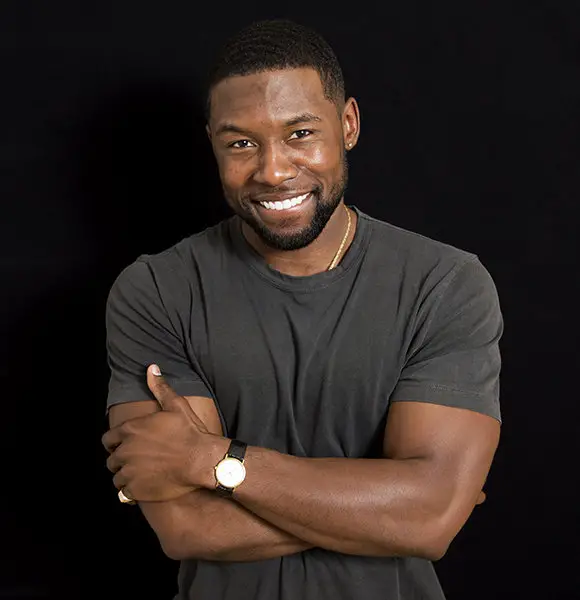 American actor Trevante Rhodes has been close-mouthed about his love life.
The Oscar-nominated actor was well received for portraying a gay man in the hit movie Moonlight. His portrayal in the movie was a total catch to the point that made people curious about his relationship, and it was entirely justified.
Does he have a girlfriend he is trying to hide, or is he hiding his sexuality?
Keep scrolling to find out more about him.
Trevante Rhodes Mysterious Dating Affair: Is He Gay?
Trevante Rhodes was spotlighted for his performance in one of the most appreciated movies of 2016, Moonlight. The actor's personal life was much talked about after his movie, and his fans were curious if the good-looking guy had a girlfriend in his real life.
Explore: Kevin Clash's Married Life and Struggle with Sexuality
The famous actor even graced the red carpet of the Golden Globes of 2016 by himself and even managed to look every bit handsome in Armani.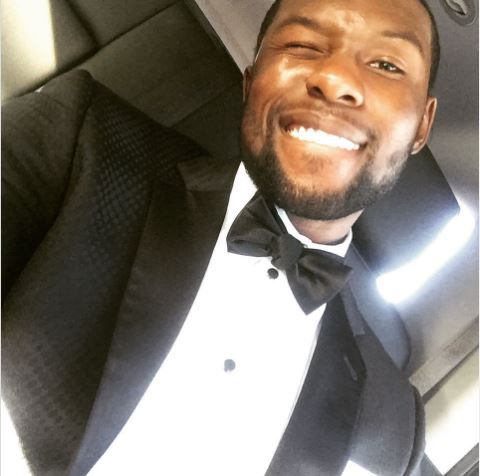 Trevante Rhodes in Golden Globes, wearing Armani. (Source: Instagram)
Based on his Instagram and other sources, it seems like the actor is dating someone.
The former athlete might not be single, but girls can't stop themselves from gushing over him. They even went on Twitter to express their notion. Take a look!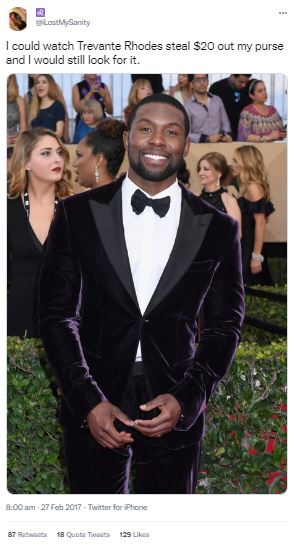 Trevante's fans are falling hard for him. (Source: Twitter)
The actor might have a girlfriend, but we can be certain that he is not gay. However, he does support the community. Here is his stance 
"If we can fathom stripping away sexual orientation, skin color, sex, we're all the exact same: We just want connection. We just want love."
He further added:
"I was born loving women but I easily could have been born loving men. It's the exact same sensation… You don't fall in love with someone [just] for their physical [traits], but for their mental."
Right there is the proof - he stated that he was not gay and loved women. So it seems like he has finally found his dream girlfriend.
Trevante Rhodes's Girlfriend
It seems like Trevante is allegedly engaged with his girlfriend. The couple's relationship was revealed in August 2019 after a family member shared a photo of them hugging.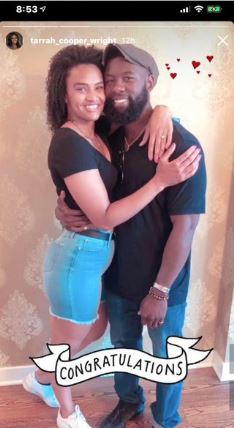 Trevante and his soon-to-be wife. (Source: Twitter)
Looking closely at Trevante's soon-to-be wife, we can see a diamond ring on her left hand. 
Trevante hasn't revealed anything about his engagement or announced any information about his wife. However, according to the reports, he hasn't married either.
Find Out: Inside Scoop on Lily Travers's Life- Married or Single?
Even though he has not disclosed any details about his personal life, he has shared the sources of inspiration for his movies.
Trevante Rhodes's Inspiration
Trevante, who portrays the role of a gay man in the movie Moonlight, expressed to the interview magazine that one of his best friends was gay, and he knew about the struggle and could relate to his character on camera. He said, 
"For me, it wasn't about 'pulling from' [anything]," he explain. "One of my best friends is homosexual so I knew his struggle, but it wasn't about pulling from that. I didn't want to make it about that. It was really just about understanding people, understanding love and relationships…As actors and directors, I feel like our job, more so than anything else, is to shine a light on a subject and to let people know that they're not alone."
He is one thoughtful and sensitive man. Isn't he?
If there is no dating affair or rumored girlfriend about an eligible, young, and good-looking guy, they may end up with the gay tagline. People often speculate and assume a guy is gay, given his lack of dating details.
However, the rumors have had no impact on his professional life.
Trevante Rhodes's Career
The 32-year-old Trevante was born in Louisiana. However, his parents got divorced when he was only 4. So at age 10, he moved to Texas with his mother. 
In Texas, he started grooming his running skills, ultimately landing himself an athletic scholarship at the University of Texas. He was a star runner during his school days.
"Even then, I despised running.But it was a means to pay for school."
Later, the actor also started developing an interest in theaters but not exclusively. 
Call it his fate or destiny; the athlete pulled off his shirt while jogging on the university's campus. A casting director saw him shirtless, waved at him, and told him he should be in movies; that is how his acting journey began.
Know More: Debunking Edwin Hodge's Secretive Love Life & His Net Worth
The athlete turned actor is very much into workouts, and many of his fans aspire to him for that.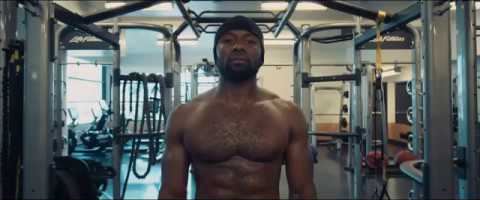 Trevante Rhodes's workout session video (Source: Youtube)
In February 2017, Rhodes starred alongside Mahershala Ali, Ashton Sanders, and Alex Hibbert in Calvin Klein's 2017 Spring underwear campaign, and he also appeared in Jay-music Z's video "Family Feud" in late 2017.
Rhodes appeared in two films in 2018: The Predator, a science fiction action film, and Bird Box, a post-apocalyptic thriller. He was most recently seen in The United States vs. Billie Holiday as Jimmy Fletcher.
He has been a part of some fantastic movies like Westworld, Moonlight, and If Loving You Is Wrong.
However, the net worth of this actor has not been disclosed yet, much like his love life. But if we look at his career, we can safely assume that his net worth is in the millions.
Stay tuned to get more updates on Trevante Rhodes.