Celebs
Harriet Walter Gives Wedding a Chance at 60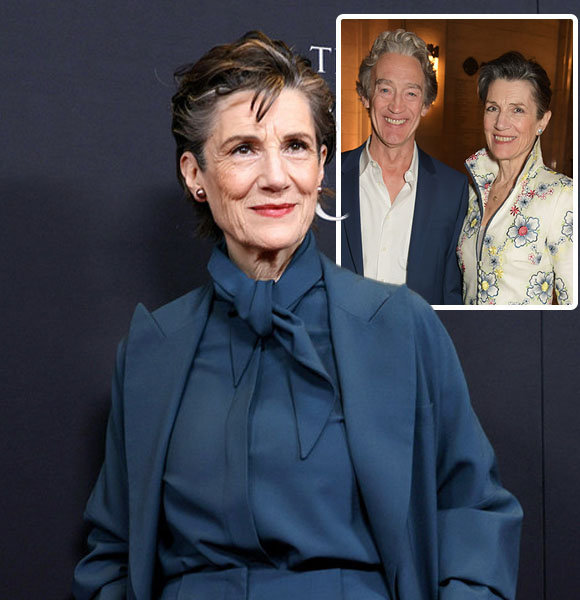 Talented, beautiful, and adored, Dame Harriet Walter has been a prominent name in acting for decades. From Broadway to cinemas and televisions screens, she can be seen playing a variety of characters in all.
Now the acclaimed actress is still creating benchmarks in her career, but what made her opt for a wedding in her 60s? 
Harriet Walter's First Wedding
Joining the list of actors who married late, Harriet Walter experienced her first wedding at 60 years of age!
Harriet got married to Guy Paul, who is in the same profession as her, in 2011; just months after she celebrated her 60th birthday.
Interestingly enough, it was Paul's first marriage too. The theatre fanatics met in 2009 on Broadway at the sets on of 'Mary Stuart.' Both were playing a role in the play, and apparently, the romance bloomed backstage and between the scenes.
Check Out:- Did Ben Miller Quit 'Death in Paradise' Because of His Wife?
The relationship was slow, cautious, and tentative, said the award-winning actress. The 'Killing Eve' actress gleefully shared the details about her wedding with The Telegraph,
"I'm marrying in off-white, something pretty and feminine – all the things I don't normally go for." 
The wedding took place in the Minneapolis church, and the husband-wife duo apparently wrote their own pledges. Following the ceremony were their parties in Los Angeles and England.
Late is better than never, they say!
Likewise, Walter and Paul were sure to make their wedding super special and unforgettable.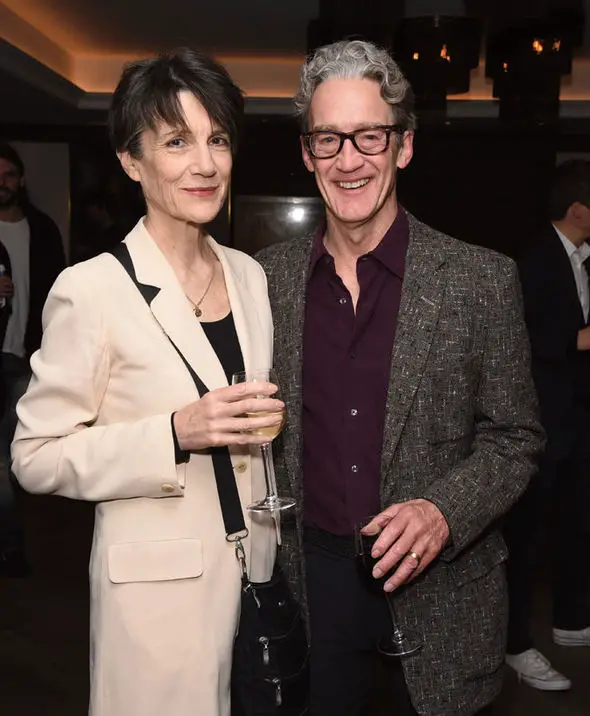 Harriet Walter with her husband Guy Paul (Source: Express UK)
It might seem like an intriguing choice to others, marrying at the age others have grandchildren at, but that did not bother Walter at all. She told The Guardian,
"Caring less about what people think is a big thing for me. It is also easier to be clear about what matters." 
While other actors and actresses are at unease about their graying age, Harriet and Guy have been able to graciously embrace it along with each other's company.
You Might be Interested in:- What's Life Like for Dervla Kirwan After Her Wedding?
Harriet Walter's Life with Husband 
The 'Law and Order: UK' star's marriage boat is happily sailing with husband Guy Paul, whose real name is Guy Schuessler, by her side. She mentioned that after the wedding, Guy might make her 'less of a workaholic,' and 'lo and behold!' that was what exactly happened.
Paul talked about how both of them had to decline job offers that would separate them for months during the start of their married life in order to spend more time together. Well, of course, no newlywed couple would want to stay away from each other, would they?
The two have found comfort and company within themselves, and Harriet does not shy away from talking about how their marriage has brought positive changes in her life.
She stated that everybody is looking for a companion at her age and being married feels very different.  
"I was envisaging the rest of my life alone, and steeling myself to that. It's lovely now to have somebody to say, 'Shall we go to Paris?' to.", she said.
Furthermore, when she was asked who the greatest love of her life was, she gracefully answered that at the moment, it was her dear husband.
As of now, the couple stays at their house in London, but Guy has to make frequent trips to the US for work.
At 70 years old, you would think quarrels and bickering are common happenings in a married household, but Harriet said she was pleased to find out they don't completely 'tear one another apart' when it's just the two of them. 
So from the looks of it, Harriet and her husband are enjoying their lives in a happy marriage, and both of them still continue to put forward exemplary works in their careers.
The two talents also starred together in Clara Brennan's play 'Boa,' which received high praises.